*This post may have affiliate links, which means I may receive commissions if you choose to purchase through links I provide (at no extra cost to you). As an Amazon Associate I earn from qualifying purchases. Please read my disclaimer for additional details.
Looking for ways to use leftover rolls after a dinner party? Or perhaps all those hamburger buns you're stuck with from last weekend's barbecue?
Many people toss their extra rolls in the trash because they'll go bad anyway. However, we have some tips to get more life out of leftover rolls and use them in delicious recipes later in the week.
Some of these recipes will need to happen quickly, especially since bread tends to go bad faster than many other foods. However, some baking recipes will make your old buns and rolls last days and weeks longer than usual.
If you have time to whip up an excellent Sunday breakfast or like making casseroles, your old buns or extra dinner rolls will come in handy. Here are thirteen creative ways to use leftover dinner rolls and avoid throwing all that bread in the trash!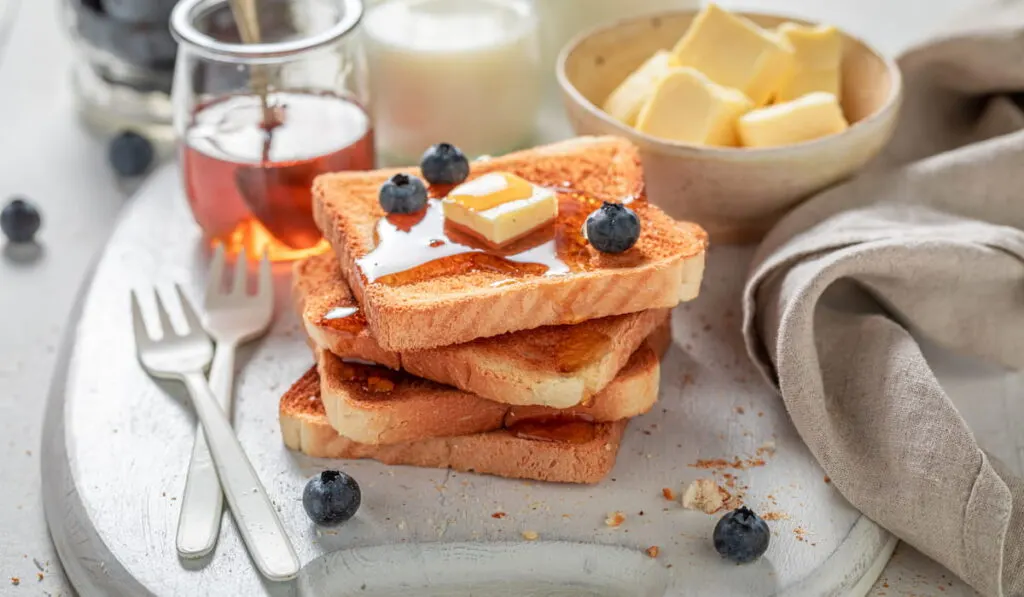 1. Fluffy French Toast
French toast is an American breakfast favorite. Who wouldn't love bread soaked in eggs, cinnamon, and milk with maple syrup drizzled all over?
Most people make French toast with regular sandwich bread. It does the trick, but it can certainly be better.
For example, if you go to a nice restaurant for breakfast and order French toast, you'll likely see thick, fluffy slices of bread on your plate when it comes out of the kitchen.
The thicker bread soaks up the wet ingredients better. It absorbs the syrup better than regular bread too.
If you want to take your homemade breakfast game up a notch, use your old hamburger buns or slice your dinner rolls and make them into morning French toast.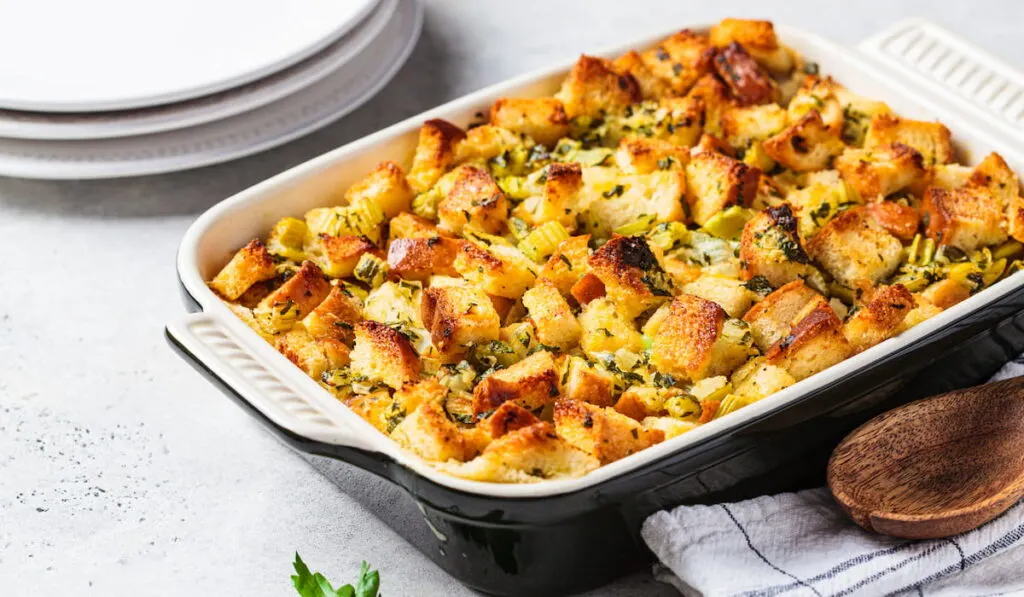 2. Homemade Stuffing
The jury is split when it comes to making stuffing for the holidays. Some folks swear by the stuffing that comes in a box. It tastes great, to be sure, but usually, people stick by it for nostalgia.
Other people love homemade stuffing because they can add sausage or skip the celery. You get more freedom to choose what goes into the dish to make it your own.
If you're willing to try making homemade stuffing, then it's a perfect chance to use leftover dinner rolls. All you have to do is rip or cut up the rolls and put them in the pan along with all of your other ingredients.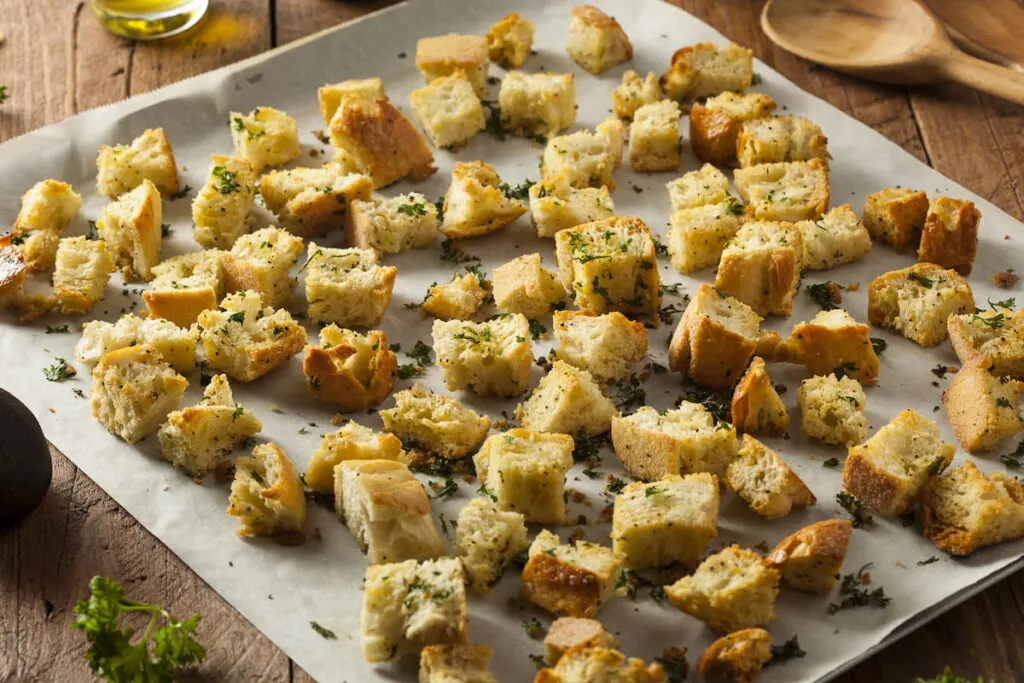 3. Homemade Croutons for Salads
Croutons make any salad taste better. And you'll be even more eager to eat that salad once you know your croutons are going on top.
Croutons are easy to make if you have leftover rolls in the kitchen. Simply season them and put them on a roasting pan in the oven. Eventually, they'll turn hard, and the spices you put on them before you bake them will add delicious flavor.
Please keep them in an airtight container and sprinkle them on salads for a week or two after you make them.
4. Sloppy Joe Casserole
Toasting your old dinner rolls is probably the best way to get a few extra days out of them, but you can also bake them into a new dish.
Making something like a sloppy joe casserole or a pulled pork sandwich casserole is a fantastic way to use bread versus throwing old rolls out.
Line a pan with the bottom halves of your rolls. Then, add the protein. Finally, put the top of the buns on and glaze the top of the rolls with butter. Bake until hot and add any garnishes to the dish before eating.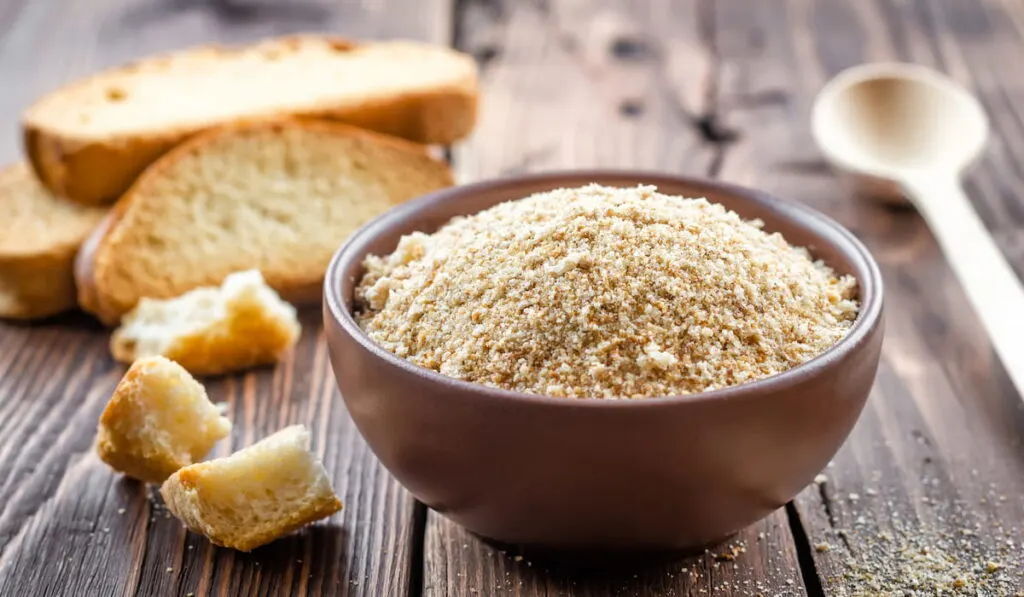 5. Premium Breadcrumbs
Why use store-bought breadcrumbs when you can make them at home? They usually taste better when you make them, and the larger breadcrumbs give any dish a more rustic feel. For example, imagine making a chicken parm with large dinner roll breadcrumbs seasoned to perfection.
You'll need a food processor to get the crumbs down to size. You can do it manually, but it will take you forever. Try it once by hand to see how you like the crumbs, then buy an appliance to make smaller breadcrumbs if you think it's something you'd like to continue.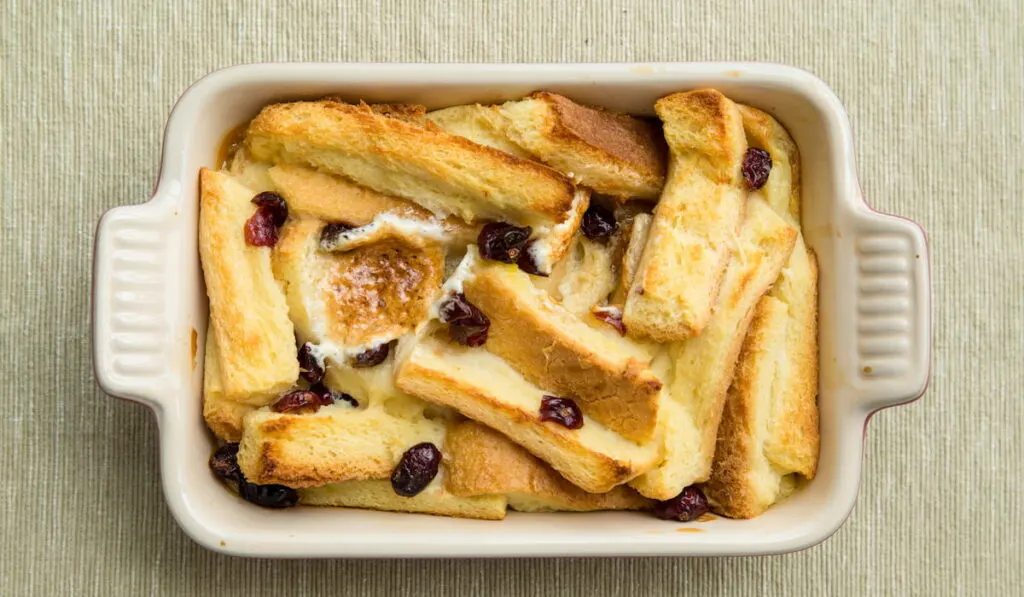 6. Make Bread Pudding
Bread pudding is a delicious dessert that requires old bread in the first place! So, it's the perfect dish for you to make with any leftover dinner rolls. Usually, bread pudding has raisins, cinnamon, custard, and other similar ingredients. Some bread pudding recipes call for alcohol, so you can make a boozy bread pudding if you're into that.
Once you make the bread pudding, drizzle the finished product with vanilla cream sauce or caramel or serve it with ice cream.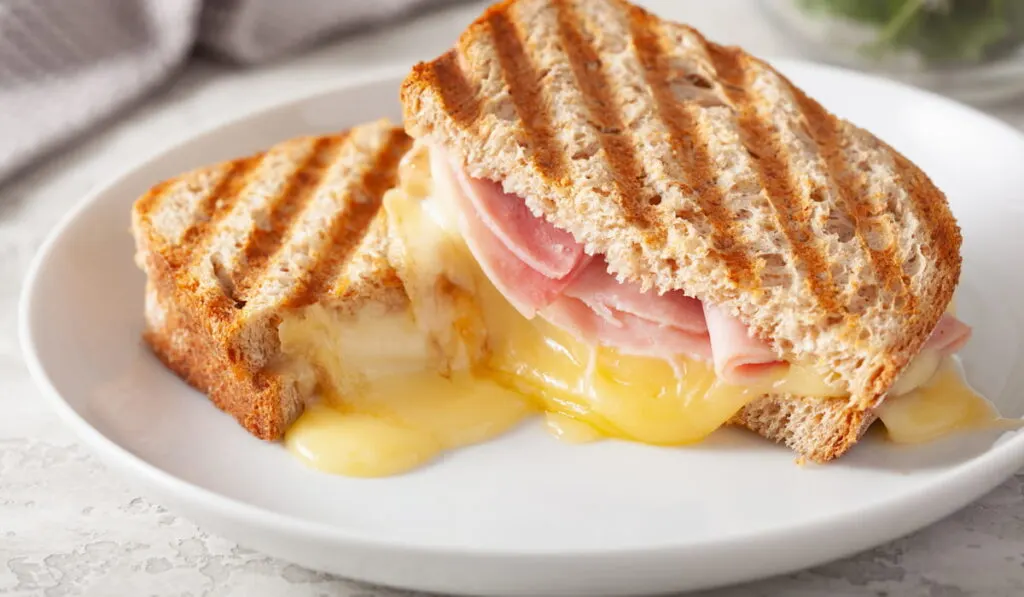 7. Toasted Sandwiches
Not everyone on this list has to be fancy. After all, sometimes you don't want to do too much to the rolls because you want to eat them plain! One of the best ways to use leftover dinner rolls is to make sandwiches with them.
Dinner rolls take any sandwich to a new level. It's much better than using plain bread you get at a grocery store. What's more, you can make different sandwich styles because the rolls are smaller and perfect for mini sandwiches!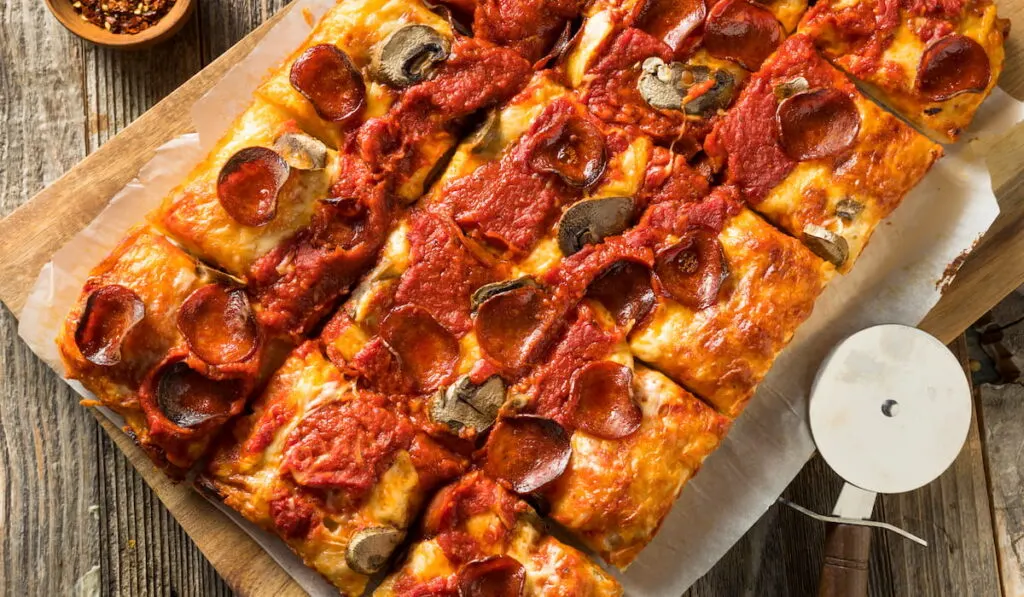 8. Detroit-Style Pizza
Detroit-style pizza is another delicious meal that you can make with leftover dinner rolls. This type of pizza is thicker than your typical pie, so the fluffiness of the roll works perfectly.
Pack the rolls tightly into a pan and lace the top of the bread with your favorite pizza sauce. Sprinkle the sauce with plenty of mozzarella cheese, jalapenos, pepperoni, peppers, and whatever else you typically like on your pizza.
Bake the pan at very high heat for as long as possible to make the rolls' edges nice and crispy. Then, take them out and enjoy!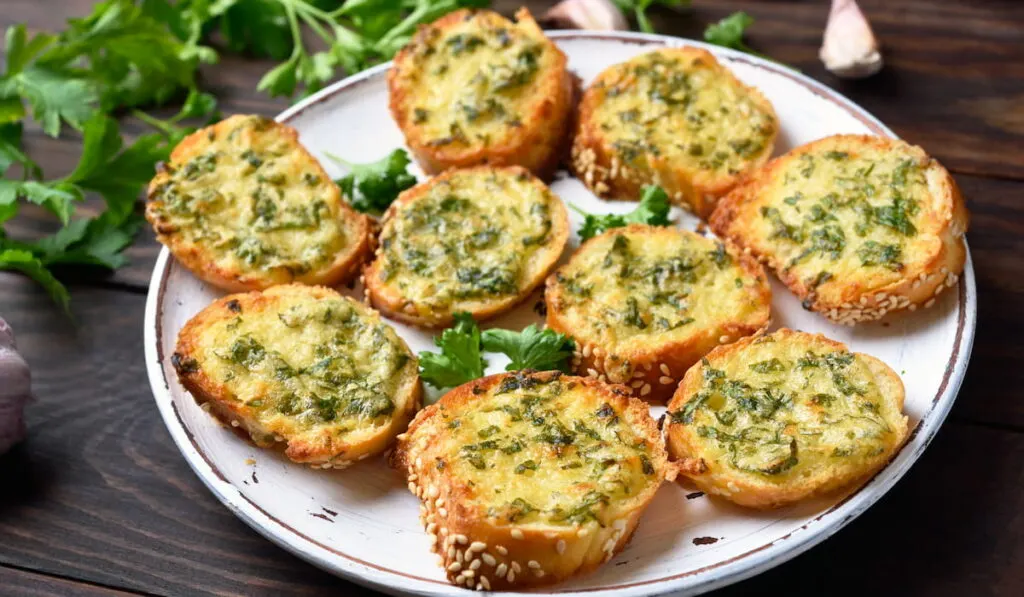 9. Garlic Bread
By now, you've probably noticed that toasting or baking the leftover rolls is a fantastic way to get more life out of them and save you from having to toss them after a dinner party.
Garlic rolls are one of the most basic things you can make with leftover bread. These can be delicious snacks by themselves, or you can serve garlic dinner rolls with pasta or some other home-cooked meals during the week.
To make the perfect garlic bread, use plenty of butter, freshly chopped garlic cloves, salt, and green onions. Bake the bread until the butter melts through, and toast to your preferred crispiness. You'll think twice before you throw old dinner rolls away once you've tried this recipe.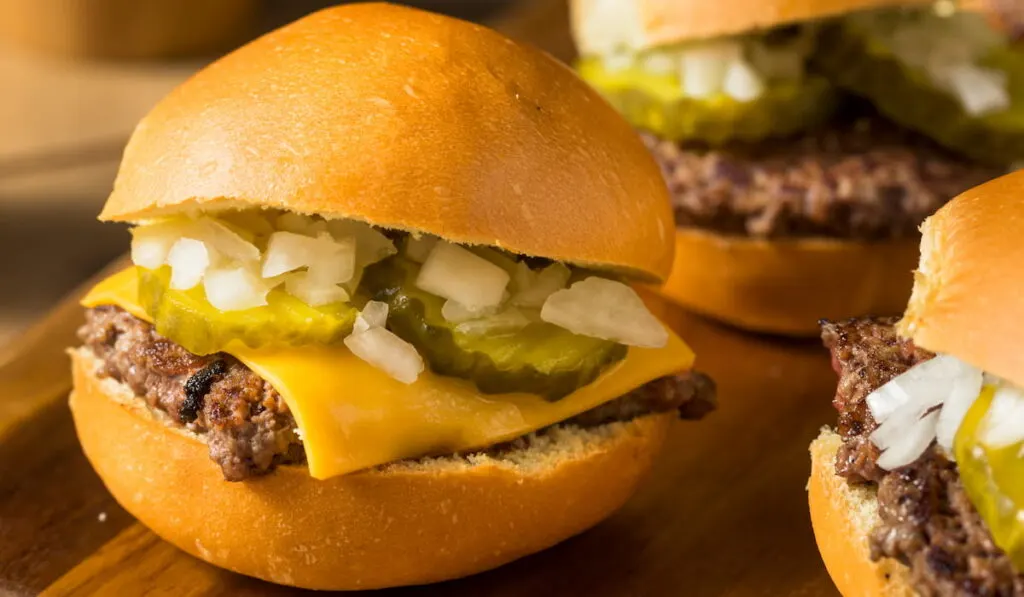 10. Sliders
Sliders are always a terrific option when you've got leftover dinner rolls. With sliders, you don't need many ingredients. You're good to go if you've got some cheese and ground beef!
You can make a simple slider with just meat and cheese, sort of how the famous chain White Castle makes them, or you can add ingredients based on what you have sitting in the fridge.
Try adding some caramelized onions, lettuce, tomato, bacon, etc., to the slider to give it some substance and change the flavor profile. Remember, these are smaller than your average burger, so don't add too much that will get in the way of the original cheeseburger taste people love.
Still, this is a good way to use old dinner rolls for something before they go bad or you need to throw them away.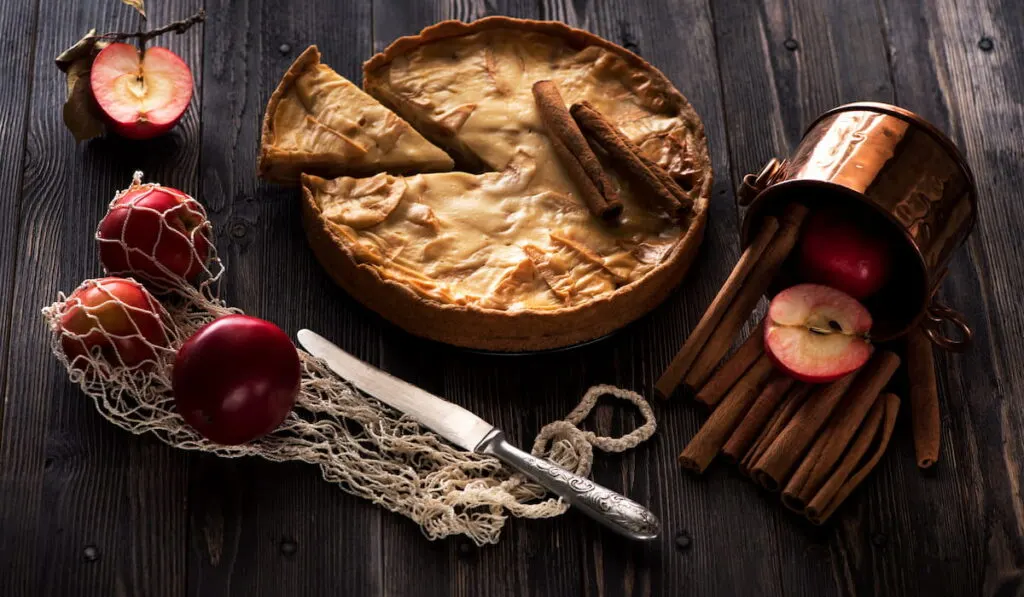 11. Apple Cinnamon Bread Bake
It's hard to turn old dinner rolls into a pie crust, but you can make a sort of bread cobbler that will taste amazing and help you use up leftover bread.
Break the bread into smaller pieces, as if you're making bread pudding. Mix it with apple slices, cinnamon, sugar, and butter. Make sure you have a nice layer of bread at the top of your apple cinnamon bread bake.
Glaze the top with an egg wash to get a nice crust and color on top, then bake until it's hot before serving with whipped cream or ice cream!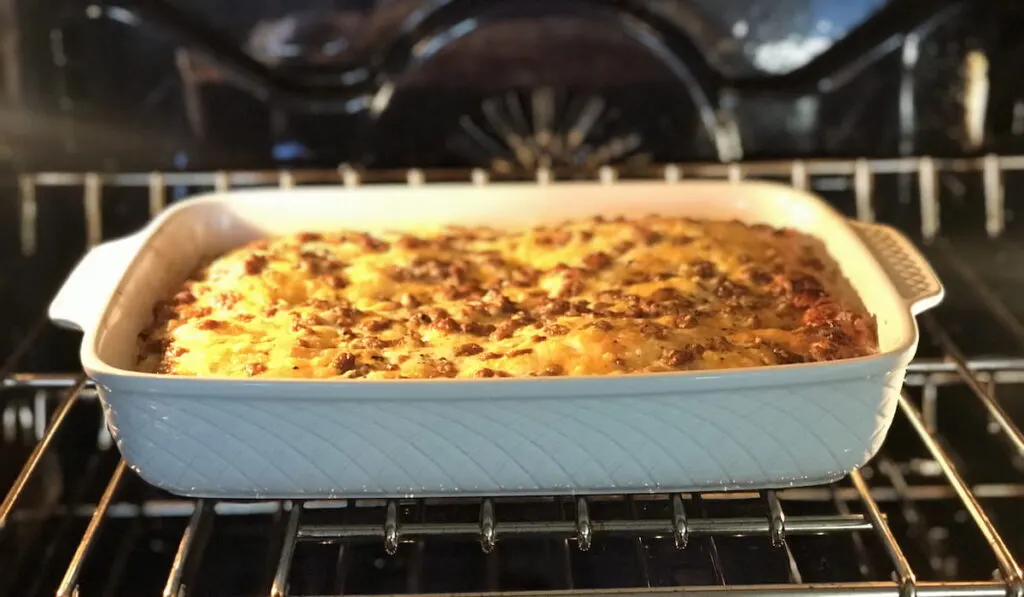 12. Breakfast Casserole
If you're more the kind of person who likes to toss everything into one dish and bake, then a casserole is the obvious answer for any leftover dinner rolls you have in the kitchen.
Find a casserole dish and fill it with scrambled eggs, spinach, bacon, sausage, and pieces of your dinner rolls. Season the dish with salt, pepper, and some Italian seasoning if you want a bit of flavor kick in there.
Bake the dish until the eggs cook all the way through and there is some crispiness on the outer edges of the rolls.
Make It a Quick Snack
Dinner rolls are a fantastic snack for kids coming home from school and great for those going to work. You don't have to do anything fancy with them. As mentioned, dinner rolls will taste delicious for days after you first get them. Then, all you need is some butter, or just eat them plain.
If you want to add something the kids will love, try spreading some Nutella on them. You can also serve your rolls with jelly and butter for breakfast if you're in a pinch getting ready for work and school.
Resources