*This post may have affiliate links, which means I may receive commissions if you choose to purchase through links I provide (at no extra cost to you). As an Amazon Associate I earn from qualifying purchases. Please read my disclaimer for additional details.
This Keto Low Carb Breakfast Casserole is an easy and healthy breakfast recipe that the whole family will love! It's packed with protein and is perfect for meal prep!
If you're looking for a hearty and satisfying breakfast that will keep you full all morning, this Keto Low Carb Breakfast Casserole is for you!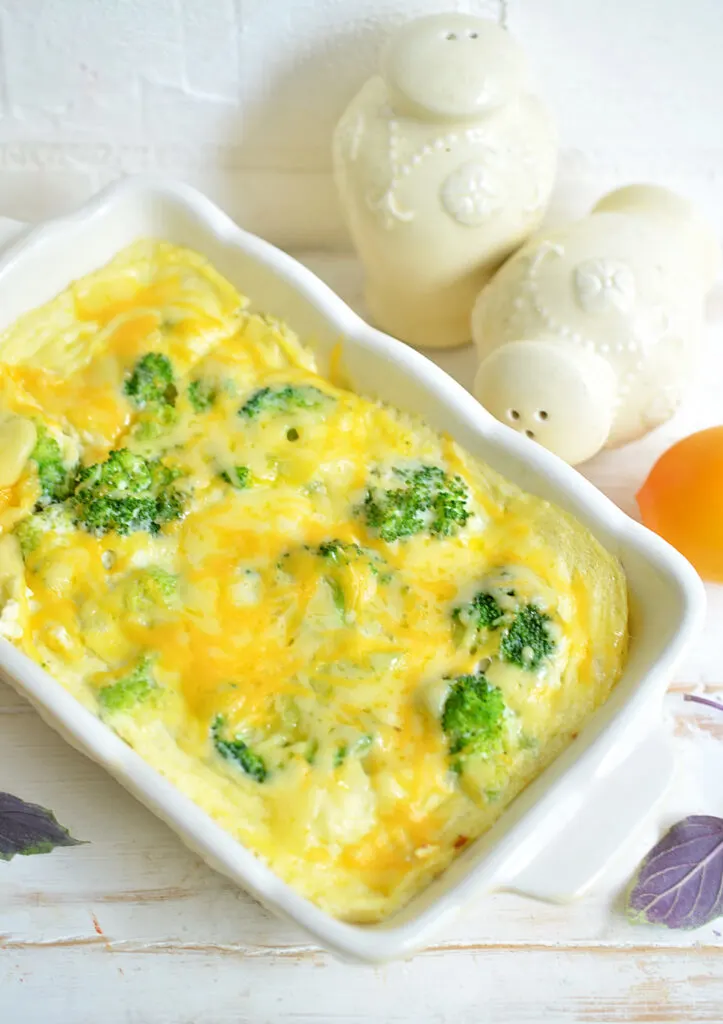 Reasons to Love This Recipe
This low-carb breakfast casserole is so easy to make and can easily be tailored to your liking.
It's packed with veggies and protein and is a fantastic way to start the day!
It's simple enough to make every day but also gourmet enough for brunch with guests.
It's also a terrific way to start or stay on track with your keto or low-carb diet goals.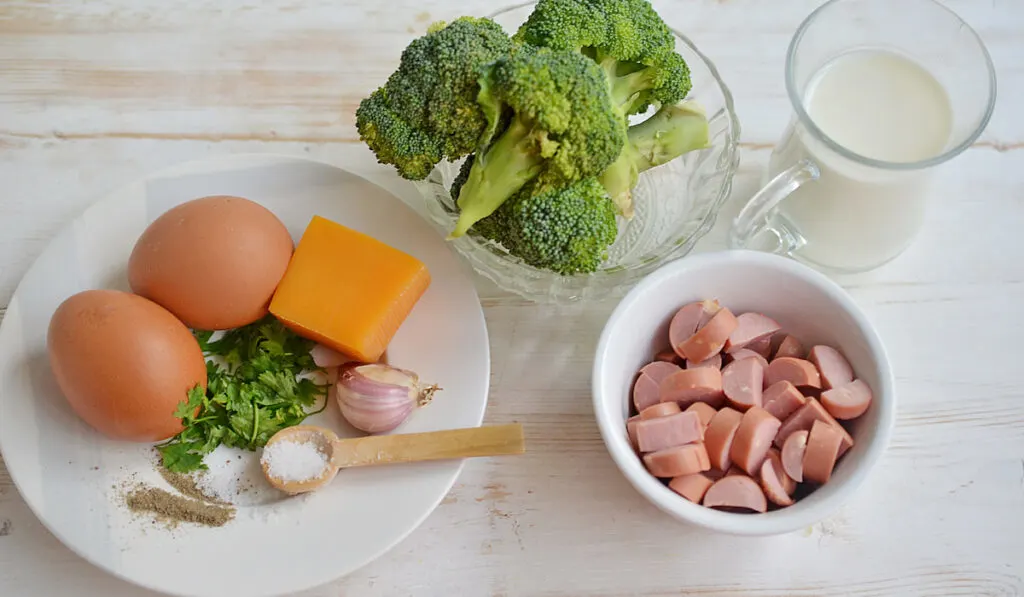 Ingredients
You only need a handful of ingredients to help you make this delicious breakfast casserole recipe. All these ingredients are easy to find at your local grocery store. You may already have them on hand, saving you an extra trip!
Garlic cloves
Eggs
Heavy cream
Cheddar
Parsley
Salt
Ground pepper
Broccoli
Equipment
You only need a few kitchen tools to help you make this easy recipe. You should already have these kitchen tools, saving you time and money.
large skillet
large pot
oven safe pan – 9×9 is an adequate size
How to Make the Keto Low Carb Breakfast Casserole
Making this low-carb breakfast casserole is so simple. Just follow the steps below, and you will have a delicious protein-filled breakfast in no time at all.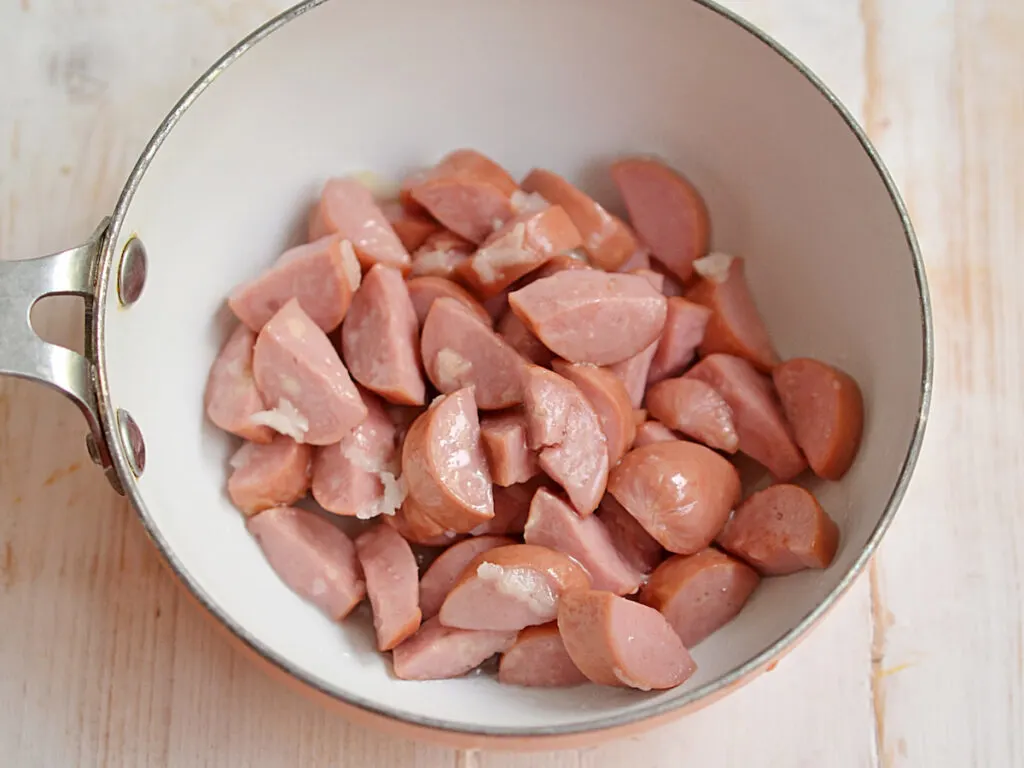 Step 1: Gather all the ingredients that you need.
Step 2: Sauté the garlic and sausages for 10 minutes.
You can add a small amount of oil or butter to your skillet, so they don't stick to the pan.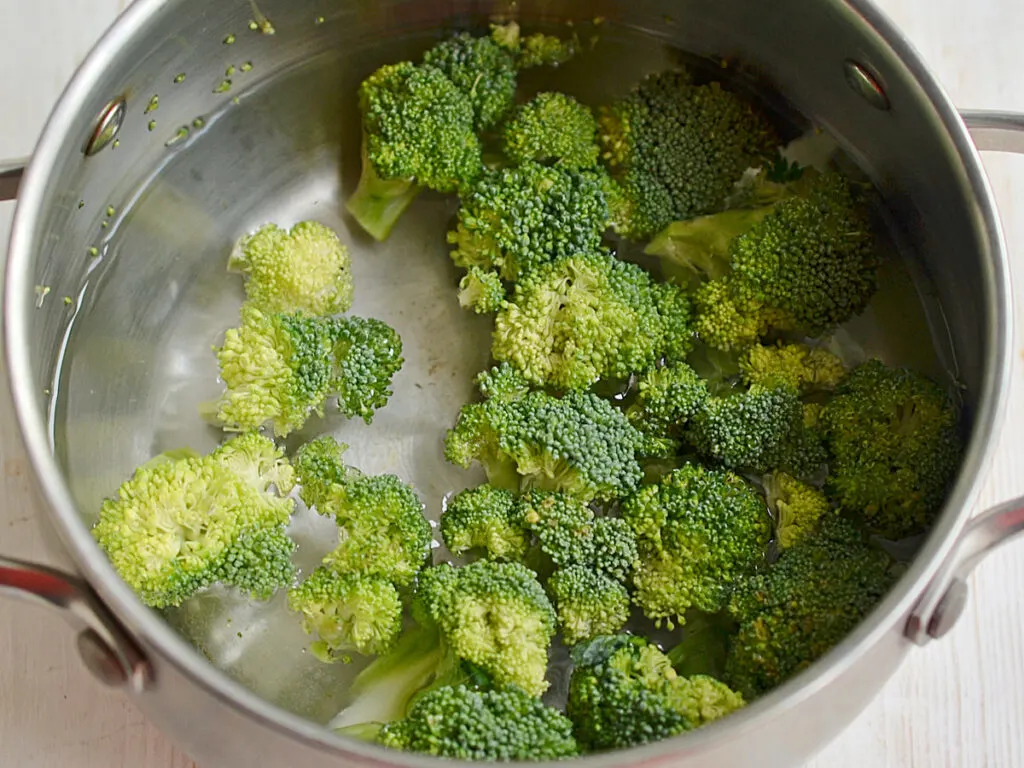 Step 3: Blanch the broccoli for 2 to 3 minutes.
To blanch, you will need a pot of boiling water. Add the broccoli to the hot water and allow it to cook for up to 2 minutes. Then immediately remove it to a bowl of ice water.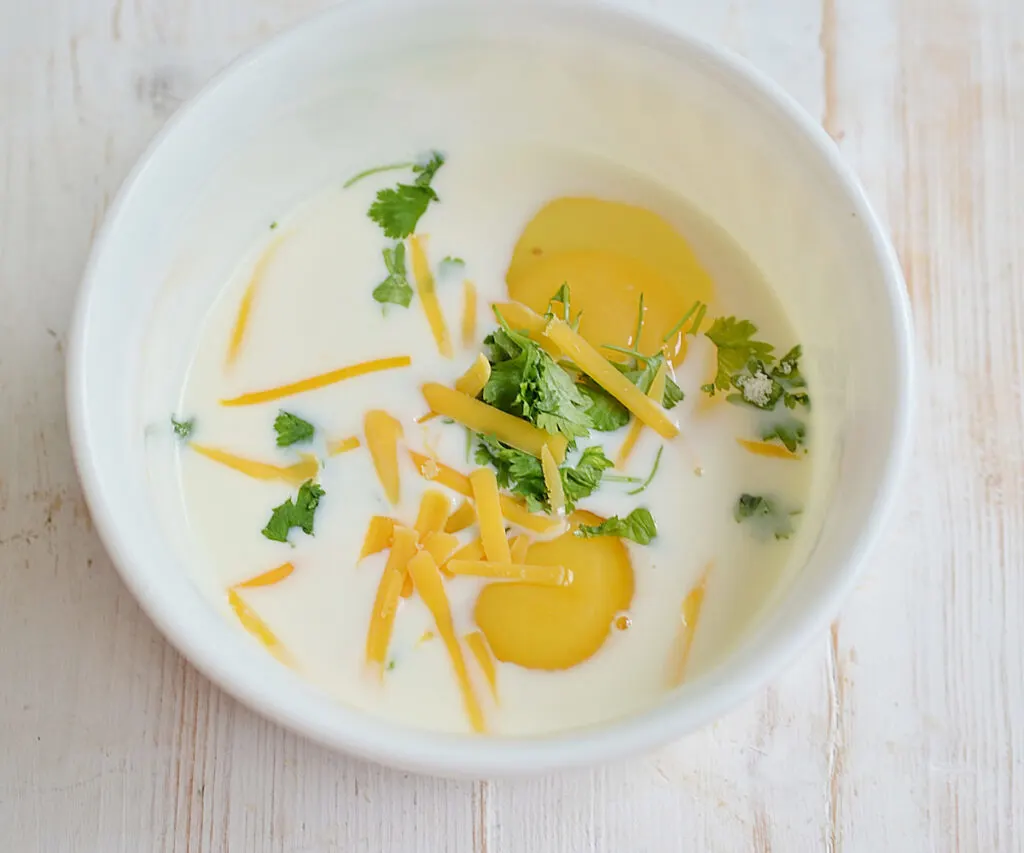 Step 4: Mix eggs, cream, and cheese, then season with salt, pepper, and parsley.
For this step, you will only use half of the grated cheese.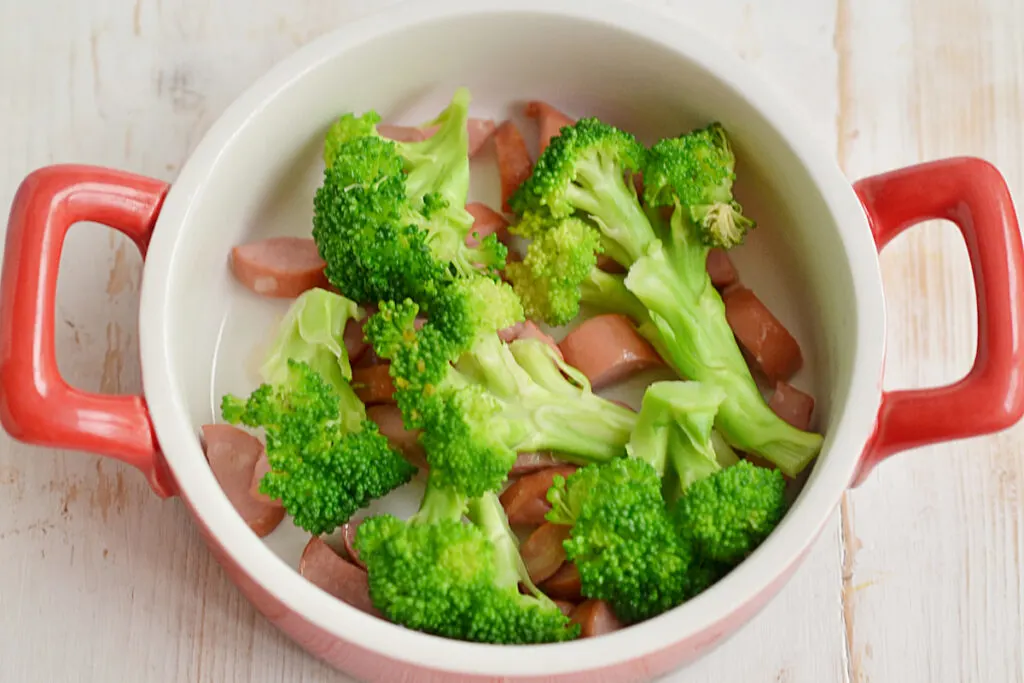 Step 5: Add the sausage and broccoli to an oven-proof pan.
Make sure that you use an oven-safe casserole or baking dish. You can spray the dish with nonstick cooking spray for easy cleanup.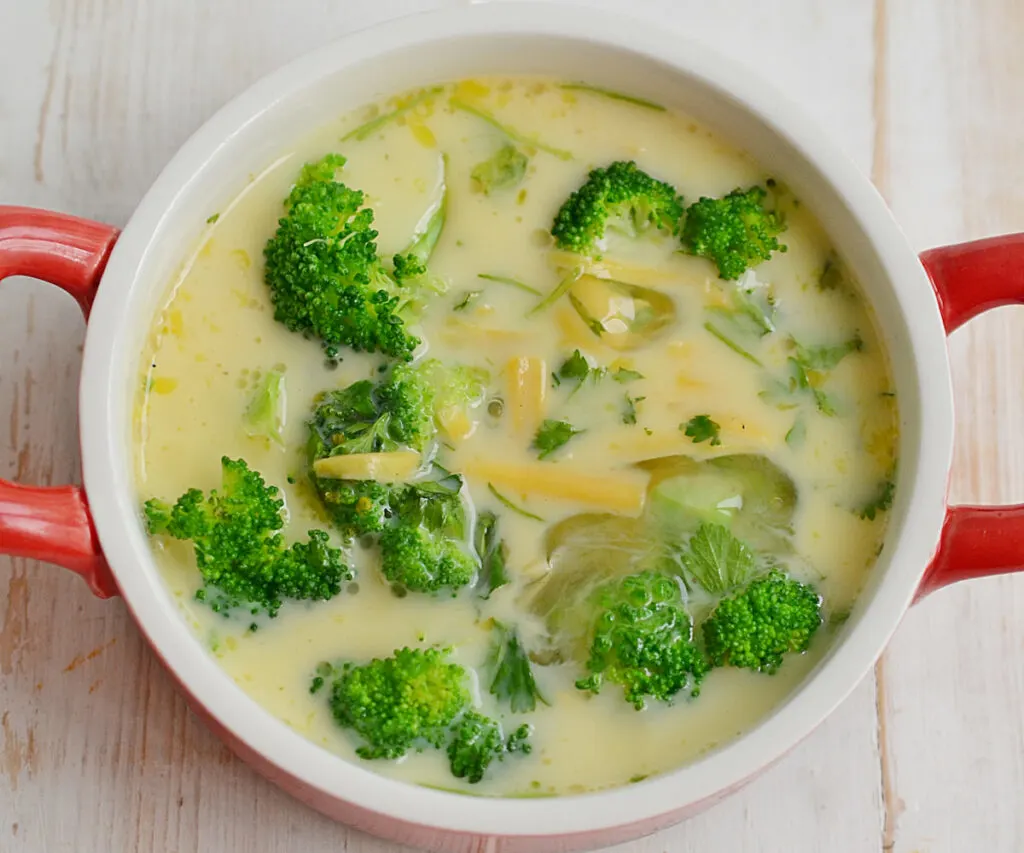 Step 6: Pour the egg mixture over the sausage and broccoli, then sprinkle with the remaining cheese.
Step 7: Cook in the oven at 350°F for about 20 minutes.
You want to ensure that the eggs are set in the center before removing them from the oven.
Storage
This breakfast casserole can be made ahead of time and stored in the fridge for up to 3 days.
To reheat, place a slice on a plate and microwave for 30 to 60 seconds or until heated through.
You can also reheat this casserole in the oven. Place the oven-safe dish in a preheated 350°F oven and heat for about 10 minutes or until thoroughly heated.
If you have leftovers, you can also freeze them for up to 2 months. Thaw overnight in the fridge and then reheat as desired.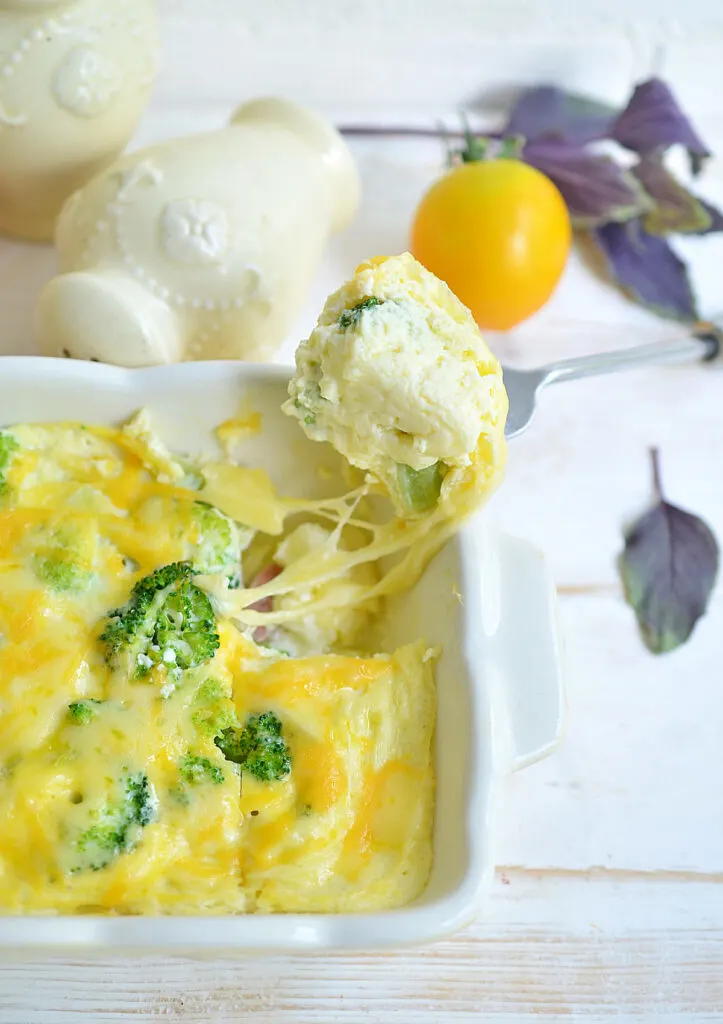 Pro Tips
Here are a few tips to ensure that your breakfast casserole turns out perfect every time you make it.
You can use a deep-dish pie plate if you don't have a 9×9 casserole dish.
I recommend using a glass or ceramic dish.
You should reduce the heat to 325°F if you decide to use a metal dish.
Don't skip the step of precooking the broccoli. However, if you don't want to blanch it, you can also steam it in the microwave for 2 minutes.
You can also add onions to this casserole for more flavor but make sure to sauté them in a little oil or butter first.
FAQs
Do you have questions about this recipe? Here are the answers to the most commonly asked questions for this recipe.
What kind of sausage should I use?
I used chicken apple sausage, but you can use any sausage you prefer.
Can I use breakfast sausage for this keto low-carb breakfast casserole?
Yes. However, you will need to brown the sausage until it is completely done.
How far in advance can I make this casserole?
You can make this dish up to three days in advance.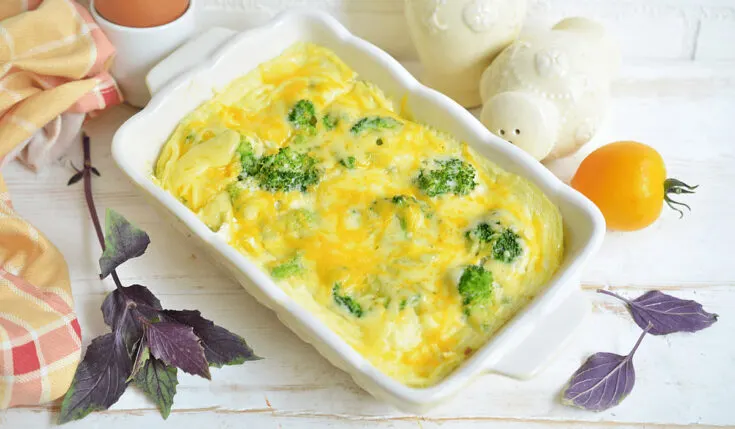 Yield:

6
Keto Low Carb Breakfast Casserole
A simple, yet delicious and healthy low-carb breakfast meal that everyone will surely enjoy.
Ingredients
Garlic 6 gloves
Sausages 300 g
Eggs 12
Heavy Cream ½ cup
Cheddar 2 cup
Parsley 2 tbsp
Salt ¼ tsp
Ground pepper ¼ tsp
Broccoli 3 cup
Instructions
Prepare all ingredients.
Lightly fry the garlic and sausages for about 10 minutes.
Blanch broccoli for 2-3 minutes.
Mix eggs, cream, half grated cheese, salt, pepper and parsley.
Put the sausage and broccoli into a heat-resistant form.
Pour in the egg mixture. Sprinkle with remaining cheese. Cook in the oven at 350 degrees for about 20 minutes.
Serve.