*This post may have affiliate links, which means I may receive commissions if you choose to purchase through links I provide (at no extra cost to you). As an Amazon Associate I earn from qualifying purchases. Please read my disclaimer for additional details.
Tasty delicacies and delicious baked goods require one thing before everything else—a good, high-quality baking pan.
Whether you decide to browse in a physical store or an online one, seeing such a wide variety of available pans can certainly be confusing.
As a matter of fact, it seems like there are always some new pans with added features popping up on store shelves.
We realize it can be rather difficult to choose the perfect one that suits your needs, so today's article is our mini guide that might help you during your next purchase. Ready to check it out?
Types of Baking Pans (and Their Uses)
1. Sheet Pan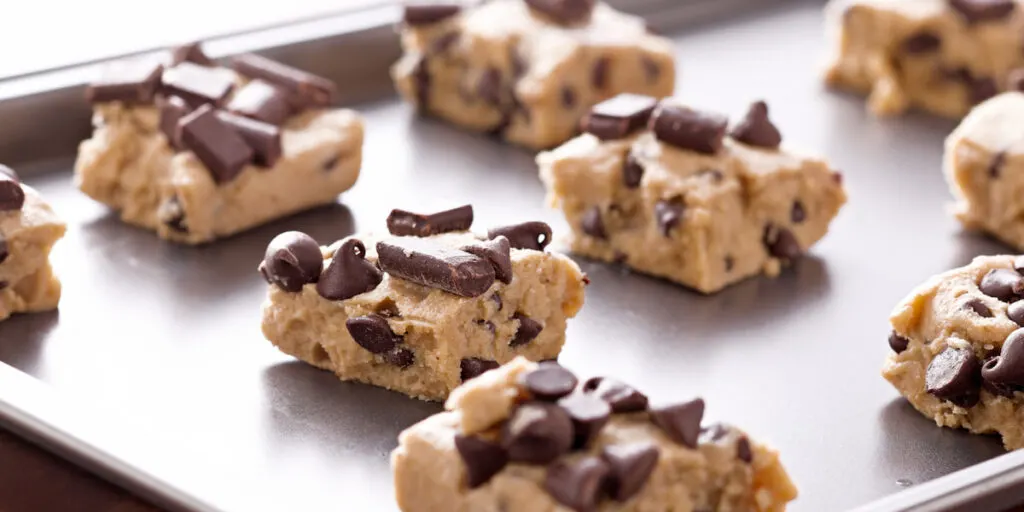 Sheet pans are an essential part of your kitchen toolbox. They are shallow and have a low rim around the edge.
They are an excellent yet simple choice for things such as baking cookings, cooking meat, roasting vegetables, and more.
Since they're so versatile, it's good to have at least two of these in your kitchen.
You can find them in plenty of variations, but generally, 12 inches x 16 inches is the standard size that will fulfill your needs.
Of course, if you have a smaller oven, go with the smaller model.
2. Loaf pan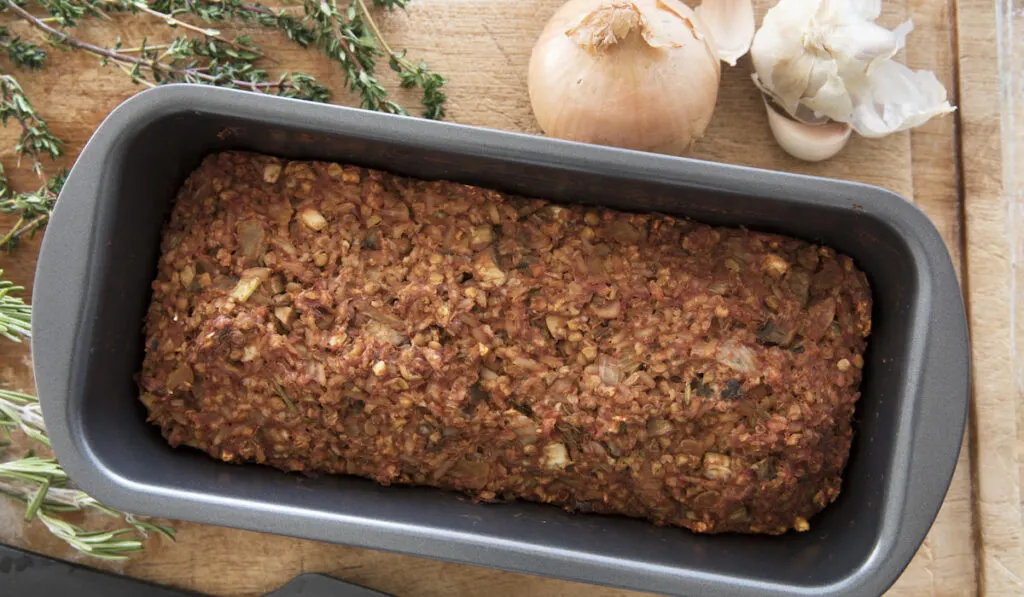 Another essential tool that will make preparing food a lot easier is a loaf pan.
If you're looking for something where you can prepare meatloaf or some tasty bread, this pan definitely needs to find a place in your kitchen.
This type of pan isn't just a great choice for baking loaves of bread, you can also use it for other baked delicacies.
This pan has tall sides, so most of the time you can fill it without worrying that the contents will spill over the sides.
But if that is a concern, simply use a baking sheet under the loaf pan in the oven.
Cakes, bread, and some similar baked goods have a thick batter, which is why it's really important for the loaf pan to be of high quality.
With this one, you often need to cook slowly to avoid possible burning.
The average-sized loaf pan is 9 inches long, 2.5 inches deep, and 5 inches wide. However, the exact measurements depend on the brand and model you choose.
Extra tip: if you want your bread to be light, choose a model made of light-colored material.
3. Round Cake Pans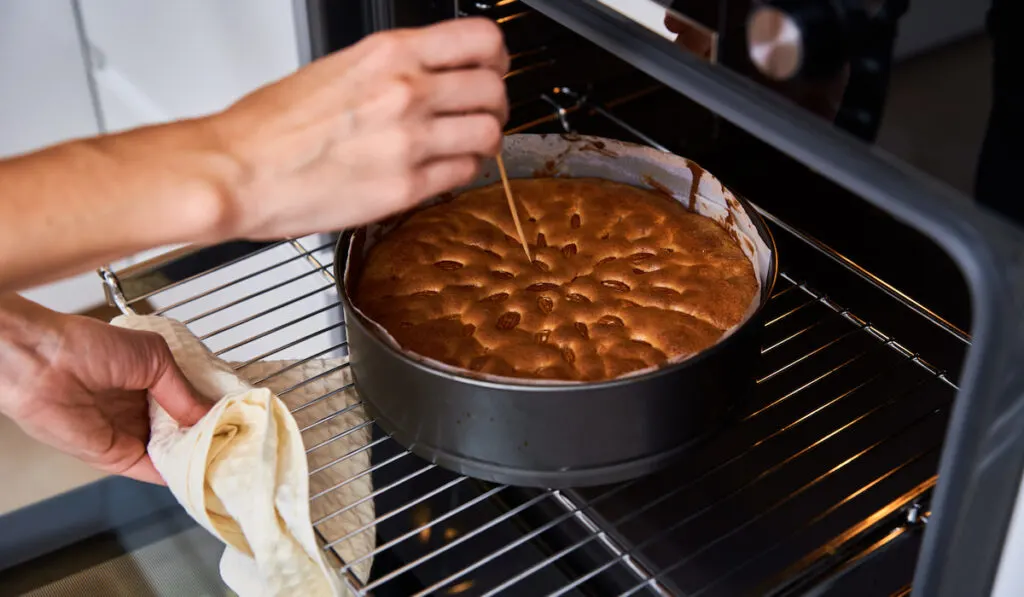 Do you love spending time in the kitchen and coming up with new delicacies to bake?
Well, if your answer is "yes" round cake pans are definitely something you want to have. Right after sheet pans, this type is one of the most popular pans you can find.
In addition, you can find them in several sizes. The 9 x 13 x 2-inch rectangular model is probably the most popular and widely used one.
Besides cakes, you can use them for plenty of savory dishes, such as lasagna.
Despite various sizes and shapes, cake pans all have a flat bottom and straight sides that are between a loaf pan and a sheet pan.
4. Pie Plate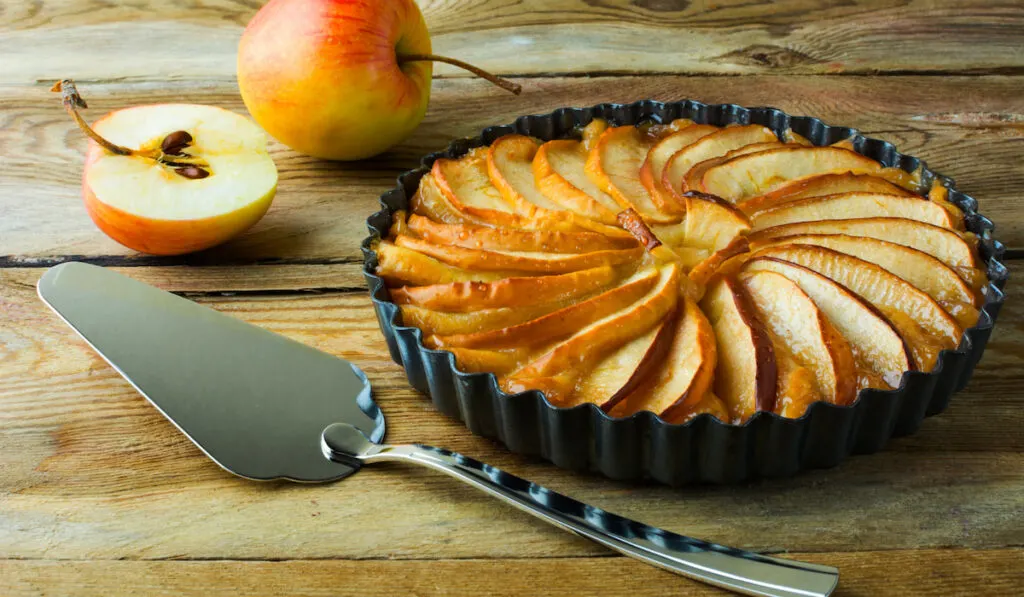 Who likes pies? Better yet, who doesn't?
Pie plates are an excellent solution that make baking pies so much easier. They're shallow and can be used for preparing loaf cakes, brownies, and tarts as well.
In addition, these pans may have a scalloped edge that complements the filling. This feature ensures you'll get a nicely shaped pie every time you bake.
Pie plates come in various materials, each of which has its own benefits.
For instance, a metal pie plate has a detachable bottom so you can easily lift your pie out of it.
On the other hand, a ceramic model is definitely one of the favorites since it gives your pie that rich, brown crust with a golden tinge.
Glass pie plates allow you to see the color of your crust while your pie is still in the oven. That way, you can check if the dessert is ready or needs to be baked for a little longer.
So, which pie plate is your favorite?
5. Bundt Pan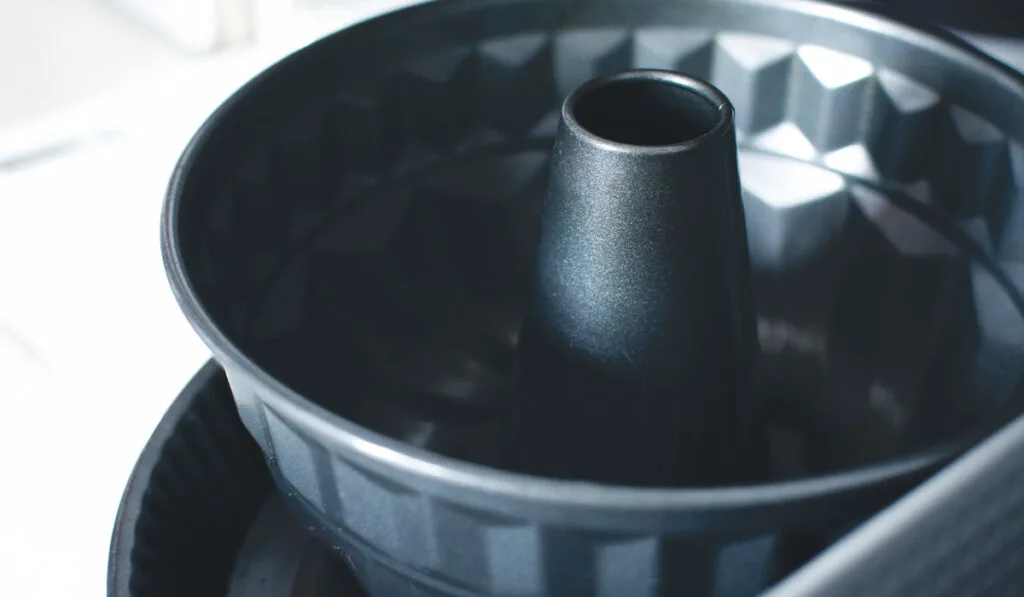 Bundt cakes are those that don't need any frosting to look really amazing when you serve them.
These pans are heavyweights that turn out perfectly shaped pound and coffee cakes.
They have a hole in the center that forms a nice, neat ring shape. That same hole helps deep cakes to bake more evenly and faster.
Whether there's some special occasion coming or you simply want to surprise your loved ones, bundt cakes certainly are an efficient yet beautiful choice.
You can find many bundt pan designs, but if you have to choose one, we recommend you stick to the classic round shape. Bundt pans usually have plenty of indentations that your cake can stick to.
When using this pan, cakes are baked upside-down—you just turn them over once they are finished and cooled to make sure they end up firm enough.
6. Muffin and Cupcake Pan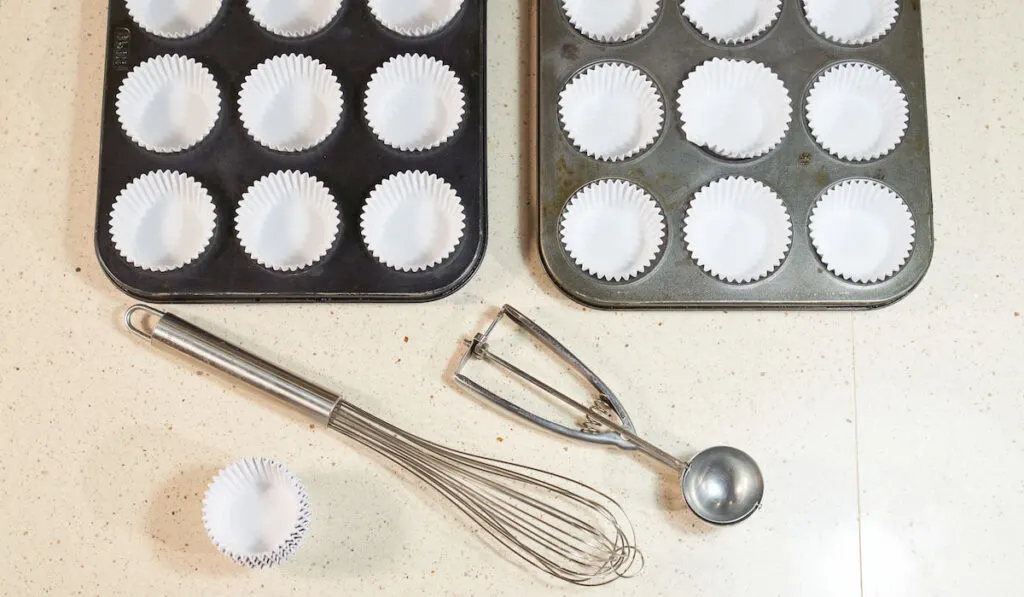 Cupcakes and muffins are definitely something you can never go wrong with.
If you like to surprise your guests with a simple, yet tasty treat, a muffin pan is definitely one of those must-haves for your kitchen.
These pans are quite versatile, so you can prepare a wide variety of delicacies, such as cupcakes, popovers, muffins, and others.
As a matter of fact, you can adapt most popular cake recipes and bake them instead in a muffin pan. Doing this actually reduces the baking time.
The average model usually has 6-12 individual round pockets that hold the batter for baking.
You can get three different sizes of tins, going from those that bake tiny muffins 1-2 inches in diameter to bigger ones that have a 4-inch diameter.
The most common size comes in the middle, which produces 2-3 inch muffins.
Common Baking Pan Materials
You certainly need to pay attention to the intended purpose of the pan you want to purchase in order to get the best out of your baking.
However, the pan material is another important feature you might want to consider. Let's start with glass baking pans.
Glass Baking Dishes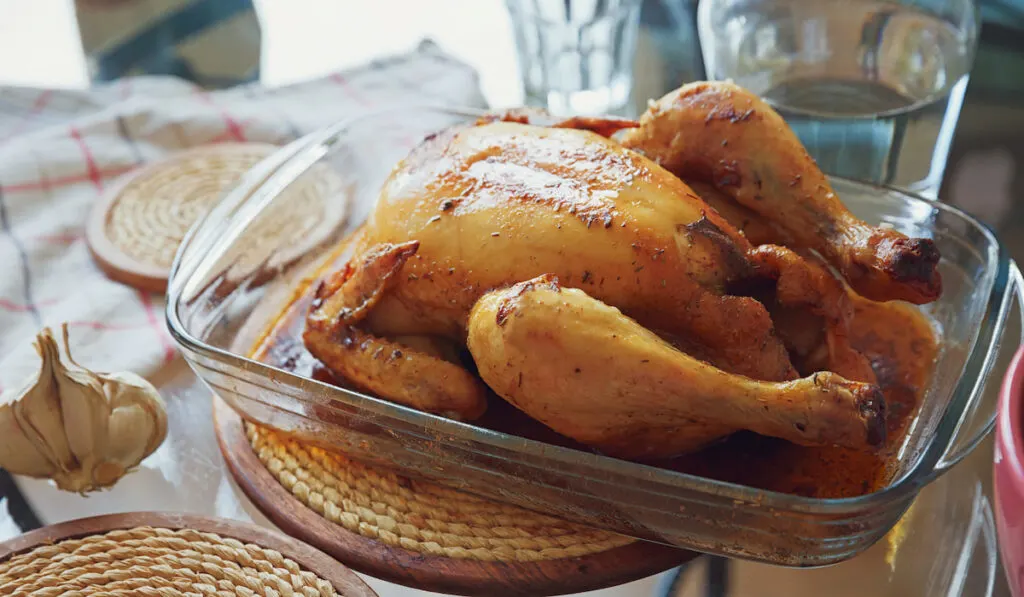 Glass bakeware is a wonderful choice for the majority of your recipes.
It conducts heat, and at high temperatures, the glass acts as a magnifier, which hastens the baking process.
That means your sweet delicacies can be done even sooner than you expected—which is something to keep in mind in order to avoid a burnt dessert.
Since overcooking can easily happen, it may be best to stick to glass baking dishes for savory meals such as casseroles. Also, your food will bake more evenly than, for instance, in metal pans.
Aluminum
Aluminum is the metal most commonly used for metal baking dishes.
The advantage is that your desserts will be evenly baked since we're talking about a great heat conductor. Coupled with that, it's lightweight, long-lasting, and won't rust.
The downside of choosing aluminum bakeware is it may degrade when in longer contact with acidic foods such as citrus fruits or tomatoes.
That's why it may be best used for desserts. Also, try to avoid thinner, flimsy aluminum baking dishes and search for heavy-gauge ones.
Aluminum Foil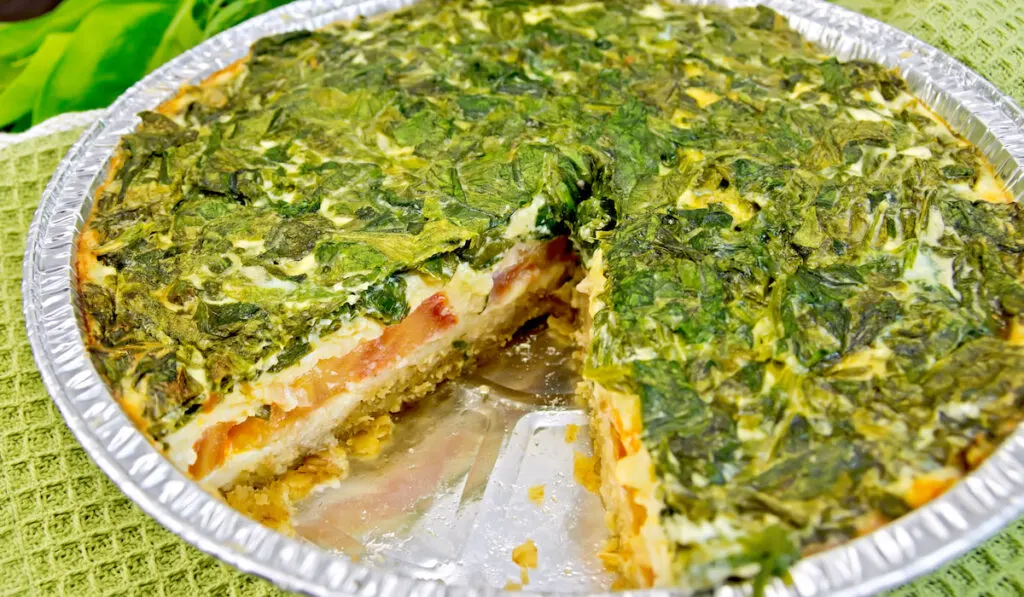 This material can be used for preparing foods such as bread, meat, pizza, and plenty of others.
Aluminum foil is commonly thought to be disposable bakeware, but you can definitely reuse it if you clean it well after use.
This is the type of container often used for leftovers or take-out from a restaurant.
It's actually a great solution when you need something to transport food in for an event with family and friends. Then you don't have to worry if it is returned or not.
It will also come in handy when you want pans for serving food to some bigger groups of people.
Aluminum foil pans are great for preparing potatoes, casseroles, and scrambled eggs.
Non-stick Bakeware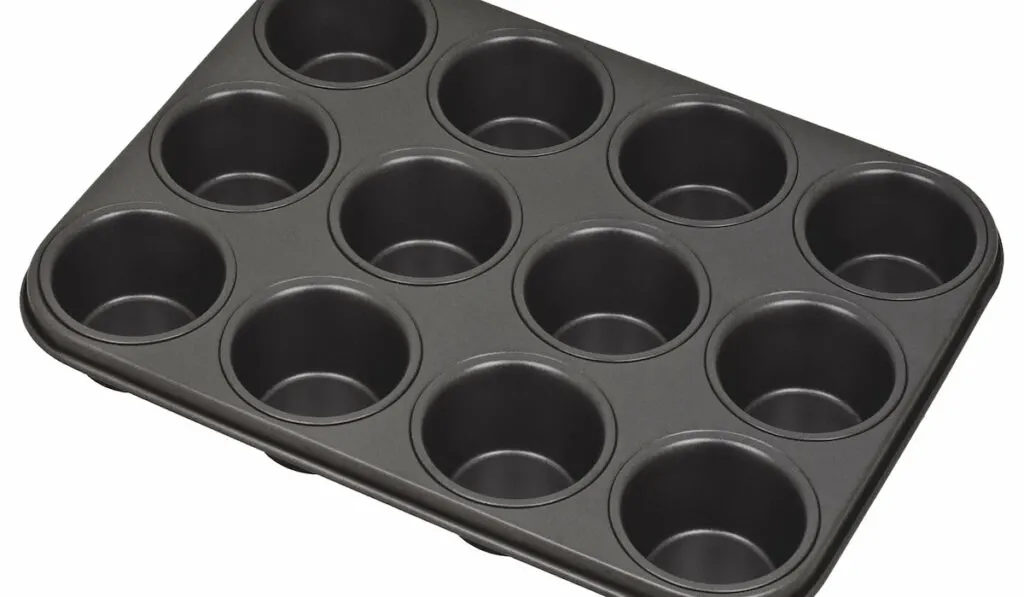 Nonstick bakeware consists of aluminum or steel that has a non-stick coating applied to it.
Because of that coating, you can easily wash it, since you won't struggle with irritating pieces stuck in the corners.
This non-stick coating actually gives the pan a darker surface. Because of it, heat absorbs faster than with some brighter or light-colored bakeware.
But be careful, since it can make your food dry out or be overly brown.
Adjust the temperature and baking time to this specific material in order to avoid overbaking.
Silicone Baking Dish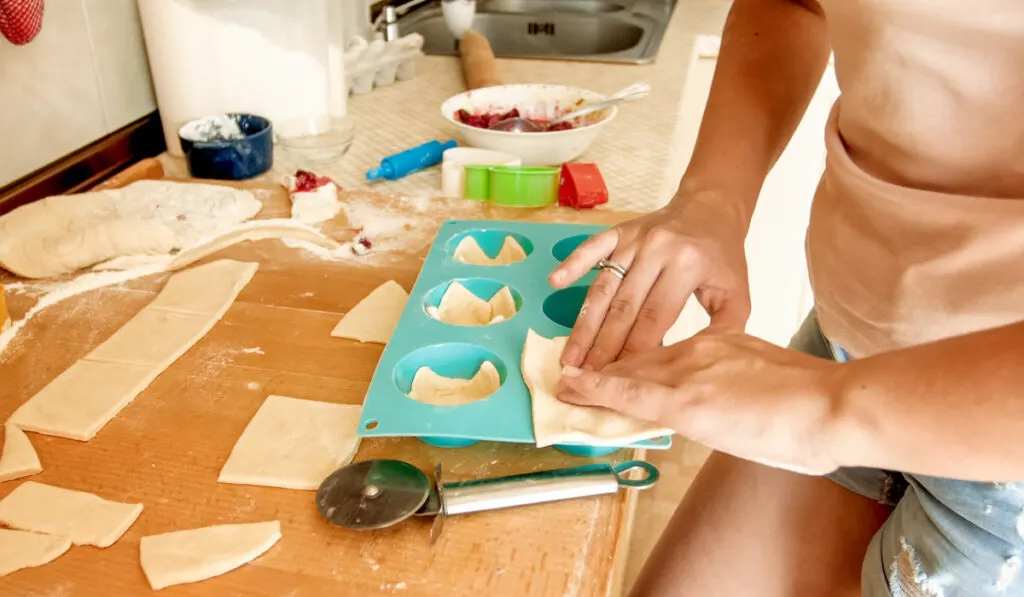 This is a rather new product, made of bendable, flexible silicone that you can put in the microwave, freezer, or oven.
As a matter of fact, It can withstand a wide range of temperatures, from -40 to 580°F.
This type of baking dish doesn't absorb the heat like other ones, but it allows for even heat transfer to the meal or dessert you prepare.
Keep in mind the baking process stops right after you remove your food from the oven, which prevents additional browning of the edges or the bottom of your treat.
Silicone baking dishes are very handy and quite durable.
Stone Bakeware
This one is actually made of stone that was fired at a pretty high temperature.
The firing of the stone is a process that results in a nonporous surface, so the bakeware doesn't require any glazing.
On the other hand, you'll need a little bit more time to heat it up in the first place.
Therefore, if you are preparing food that requires a shorter baking time, extend it for a few minutes.
Most of these stone baking dishes have to be seasoned before the first use. To do that, simply spray or rub the surface with some oil.
When you wash it, no need to use soap – simply scrape off the remaining food and clean it with warm water only.
Stainless Steel and Tinned Steel Bakeware
Stainless steel bakeware doesn't conduct heat that well. It has a non-reactive surface that makes it an extremely durable and versatile baking dish more suitable for preparing desserts.
However, this material darkens after it's used for a while, and that can impact the baking time and the food overall.
Unlike most of the other metal bakeware, tinned steel can rust. To avoid rust, dry your bakeware thoroughly every time you wash it.
Some Final Words
There are plenty of baking pan variations you can find in the store these days, but, it seems it may be best to stick to some of the classical ones mentioned above.
They are versatile enough to be used for plenty of different desserts or delicious meals you want to prepare for your guests or loved ones.
We certainly hope it was helpful, and, of course, if you have any further questions, we're here for you!
Is there any specific bakeware type you'd like to add to our list?
Sources: