*This post may have affiliate links, which means I may receive commissions if you choose to purchase through links I provide (at no extra cost to you). As an Amazon Associate I earn from qualifying purchases. Please read my disclaimer for additional details.
Are you considering a brand new stand mixer for your kitchen? They're super trendy, you can find them on the stage kitchen of almost EVERY cooking show, and every bride and groom have one on their gift registry.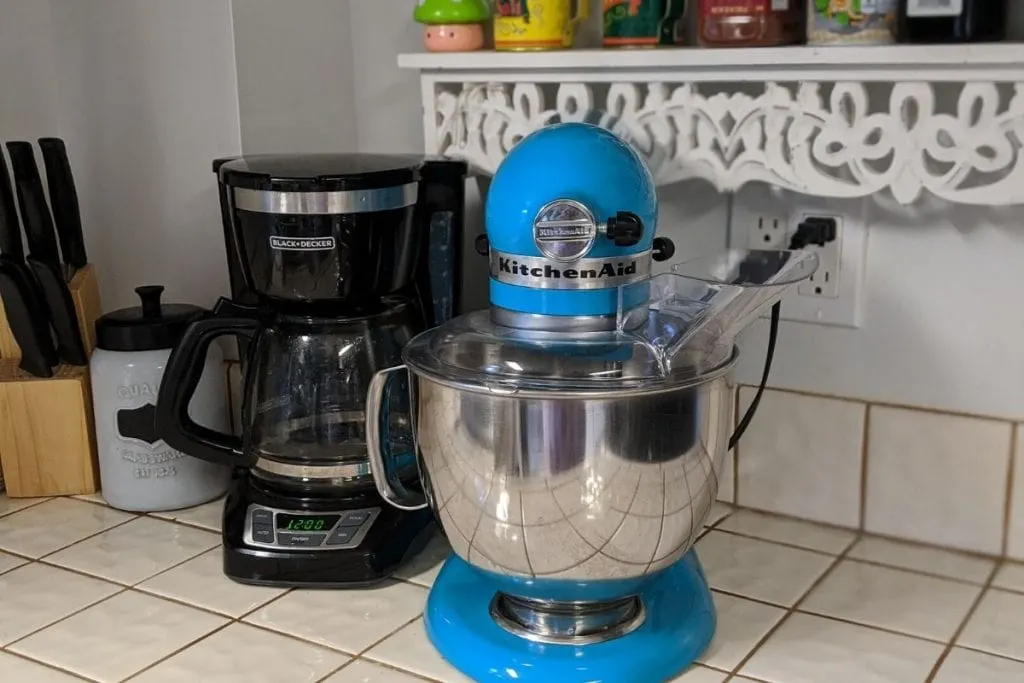 Wonder why? It's an incredible device that can do plenty of things when baking and cooking and feels like an extra helping hand in the kitchen. But with so many to choose from, which one is the right for you?
These appliances are made to help process large quantities of batter, knead dough, whip egg whites, and a large variety of options with other separate attachments, like mashing potatoes, spiralizing vegetables and making sausages.
It makes work in the kitchen much easier for confectioners, caterers, and the average consumer. It's like having an assistant in the kitchen.
Practical Uses
The reality is, if you are anything like me, you aren't mixing up giant batches of pancake batter, sheet pans full of cookie dough or anything else that would normally "justify" purchasing a KitchenAid stand mixer.
At least in my case, I'm a single mom with a full-time job and a side hustle. I barely have time to buy cookies let alone make them. Still, I wanted a KitchenAid and I am very happy I took the plunge and bought one.
I would be lying if I said I used the mixer daily. Heck, I don't even cook daily, DIY night and leftovers help out with that. Here are some things my daughter and I use the KitchenAid stand mixer for on a weekly basis.
Mashing Potatoes
Shredded Chicken
Pizza Dough
Pulled Pork
Meatloaf
Guacamole
Brownie Mix
Whipped Cream
These are pretty much the staples but I have been experimenting with bread doughs and really want to try homemade pasta soon too.
Can I do all of the above without the KitchenAid? Sure, but it makes things so much quicker. Because of that, making items from our list above has become more routine.
Even better, my daughter loves to help out anytime the recipe involves the KitchenAid. It is a win, win for me. Getting things done and quality time with my kid.
Why Choose KitchenAid
Many companies have produced their own versions of the stand mixers, but still, the KitchenAid is the #1 on the list, even with its hefty price tag. According to The Wall Street Journal, the company sells about 2.5 million KitchenAid mixers yearly. (source)
But why? Who knows for sure but I decided to buy mine after seeing a good friend of mine use hers very often. My friend lives next door to me and so, we started doing twice-weekly adult movie time watching shows together.
She always had her mixer in the sink so I asked. Turns out she received her KitchenAid as a wedding present almost 20 years ago. It had never had a mechanical issue and is always stored in a prominent position on her counter.
For me, the fact that my friend had one, used it regularly and never had any issues with the mixer was a great reason to look into it. The incredible color selection was the icing on the cake for me.
I really had a hard time deciding between one of the yellows and one of the blues. As it turns out, my favorite blue color went on sale and that sealed the deal for me. I soon became a KitchenAid owner and have loved it ever since.
KitchenAid Attachments
The classic KitchenAid Mixer comes with three mixing attachments: a paddle, a whisk, and a dough hook, the essential tools for the average baking aficionado. They will come in handy doing anything from kneading dough, to beating eggs to creaming butter.
There are a plethora of other attachments in the market, like the pasta roller, a spiralizer, the ice cream maker, etc. So it's a very convenient addition to anyone's kitchen. All the accessories are detachable and can be easily washed and dried by hand or in a dishwasher.
My friend has the pasta roller/pasta maker attachments which she uses to make fondant for cake. I am hoping to borrow them soon to make homemade pasta.
KitchenAid Models
The KitchenAid is sold in a broad array of models and sizes: The Classic, the Artisan, the Professional 5 plus, and the Professional 600. There are plenty more (about 6 million) to choose from, but these are the most sought after.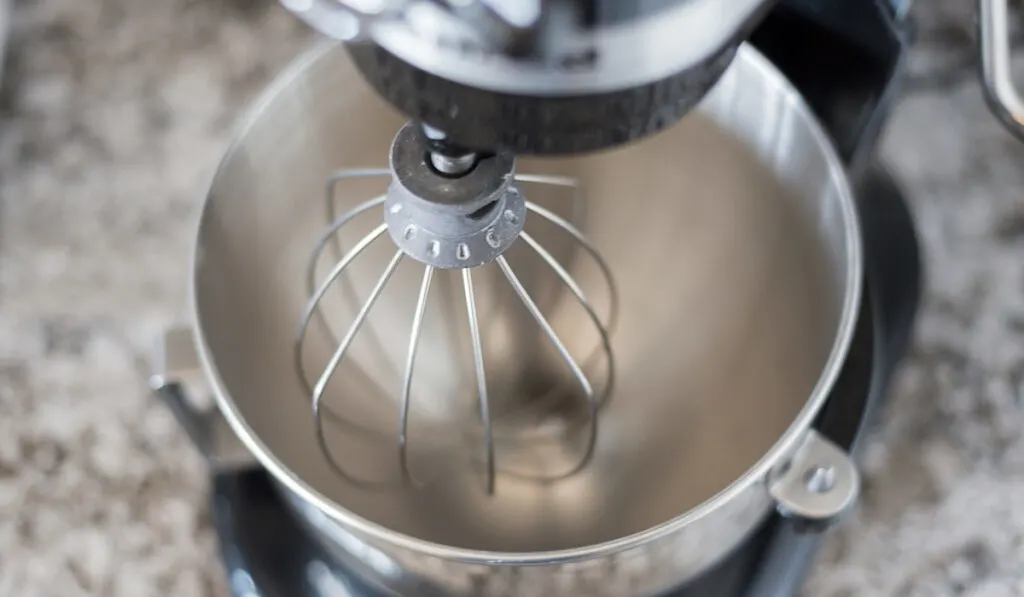 You can also choose if you want a tilt-head or the bowl-lift mixer. For the tilt-head model, ingredients are poured directly into the bowl, while the bowl-lift model picks up the container and brings it to the beaters. The latter option is the best for bakers that work with big batches.
There is also a smaller tilt-head design, the KitchenAid Mini, which comes with a 3.5-quart stainless steel bowl, a flat beater, a dough hook, and a wire whip. This is handy enough to make a batch of cookies, but fans have also raved of how good it is to make other dishes like meatloaf or mashed potatoes.
The Artisan works perfectly for my needs. I don't think a smaller mixer would have been the right answer and a larger one is just too much.
If you want a stand mixer, chose a KitchenAid over all the other labels. Why? They are made of pure metal, produced in high quality, intended to last for generations.
The attachments and bowl are dishwasher safe. Plus, they are exquisite and look beautiful over your kitchen counter. There is always one model that will match your decoration and ambiance perfectly.
Choosing Your KitchenAid Color
What about colors? The classic comes in beautiful and elegant black or white. The Artisan Tilt-Head comes in any color you can imagine, like lavender or mandarin, and it does not take too much counter space. You can also have it personalized with decals or go for a limited design.
Making the decision to purchase a KitchenAid is easy compared to trying to settle on a color! I got the Artisan model in Ocean Drive . I'm happy with it for my current kitchen.
The Bottom Line
So, do you really need a KitchenAid? Is the $200+ price tag worth it? It mostly depends on your cooking and baking habits. Let's play with some different scenarios.
Before going to the store or online, take an honest look at some of the things you and your family enjoy eating. Would any of these dishes be more easily or regularly prepared in a stand mixer?
In my opinion, if you can think of at least one dish a week where you might be able to use a KitchenAid mixer, the price is more than worth the convenience.