Our popular temperature blanket planner printable has now been updated for 2023.
Planning a temperature blanket doesn't have to be overwhelming. I've designed a helpful temperature blanket planner to help get you started. It includes:
Color Planning
Planning your colors can be the hardest part of creating a temperature blanket. I've tried to make it easier by including a temperature blanket planning chart. You can use yarn scraps, colored pencils or even crayons to start to lay out your colors and see how they look next to each other.
Instructions are included as well as both a blank planning sheet and planning sheets in varying degree increments. This section is 8 sheets total!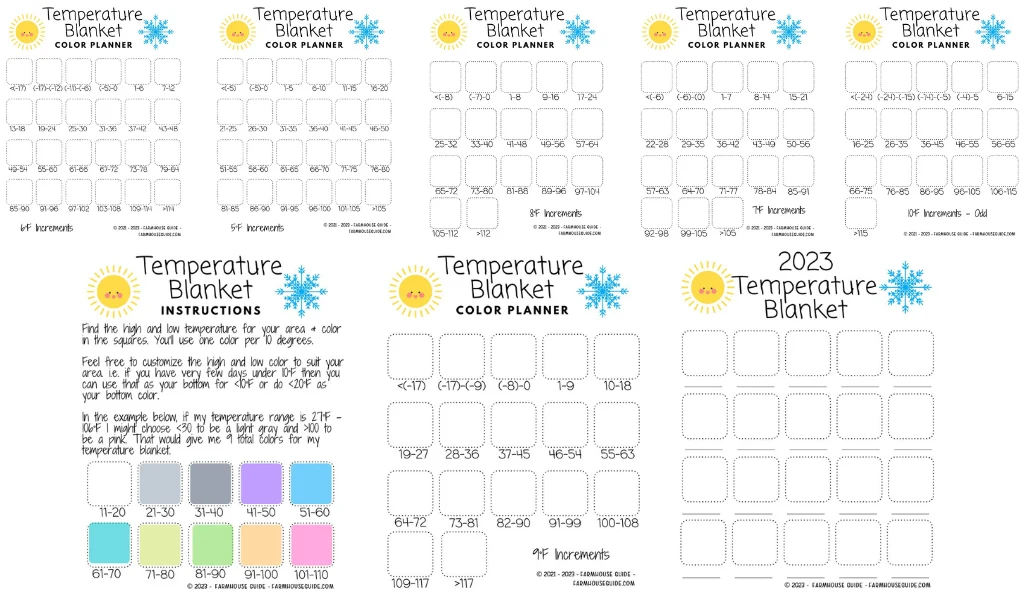 Temperature Blanket Log Sheets
While a temperature blanket is a great year-long project to undertake, it isn't always possible to do each day as it passes. To help you keep track of temperatures, this set includes temperature logs.
There are two different log templates for you to choose from. One has spaces for the high, low, and average temperatures. The second has spaces for just the high and low temperatures but includes a column for you to write down the color instead. I find this helps me figure out when I'll need to switch colors, especially as I'm playing catch up!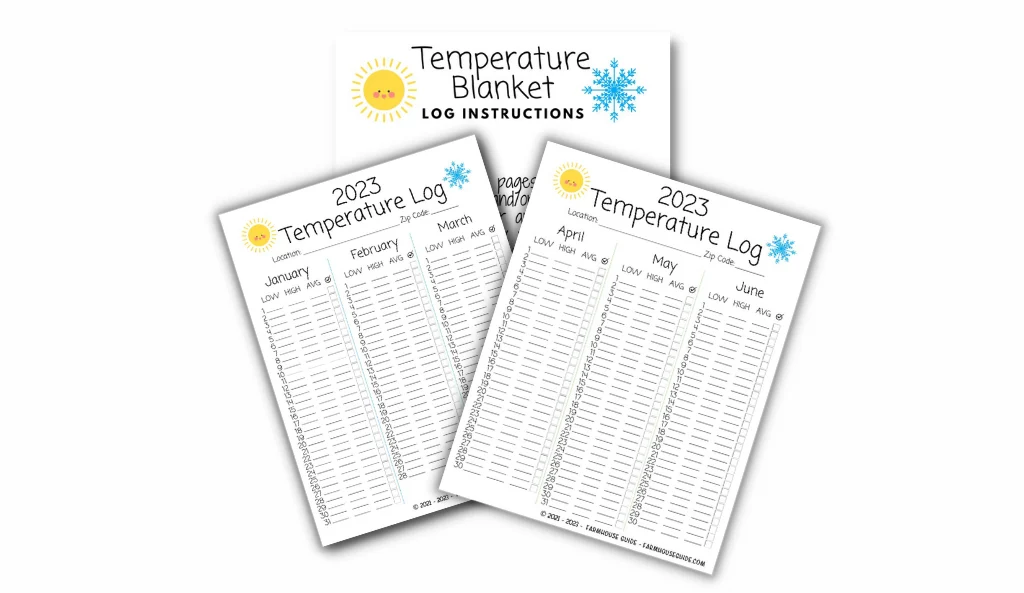 Printable Temperature Blanket Color Key
I know we've all seen them, those cute little cards with each temperature written out and the pieces of yarn showing the colors that will be used for the year.
In this section, we've created printable color card sheets that you can fill in and print out. All you need is a laminator and a hole punch and you'll be able to create a cute temperature card!
This section has 7 different options to choose from!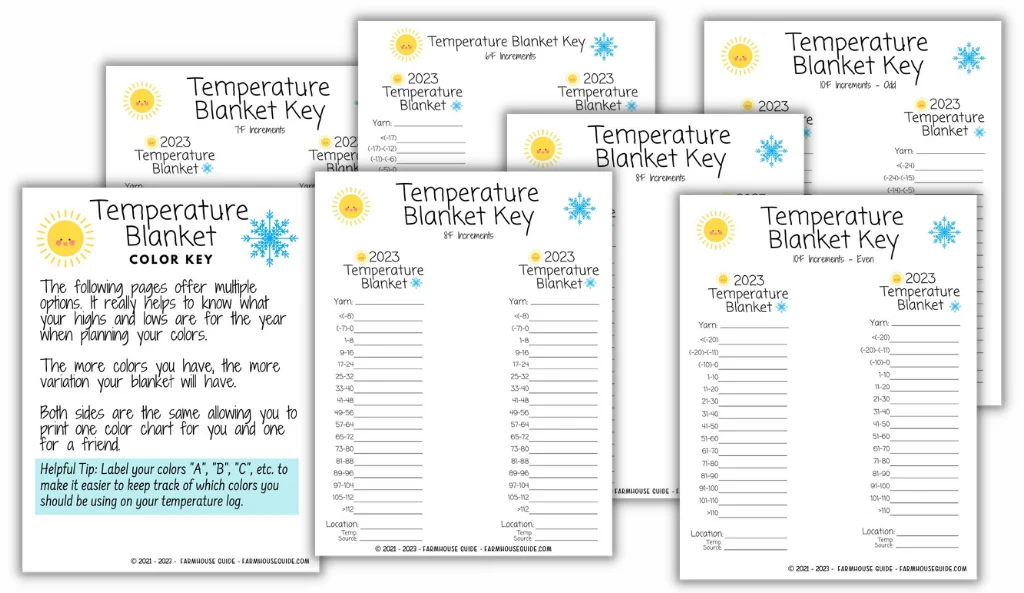 How to Get the Printable
I debated for a bit on what to charge for this. It certainly was a labor of love to create, but it took a lot of time as well. The recommended amount is $3 but for as little as $1 this printable can be yours!