So you have decided to buy some sheep! You have conquered the first step towards embarking down the fabulous journey of ovine ownership. Whether you have purchased a bottle baby or two, or a full grown adult, the next step is deciding on a name (or names…I won't judge). Choosing a name for your sheep doesn't have to be hard. I have tons of ideas to help get you started!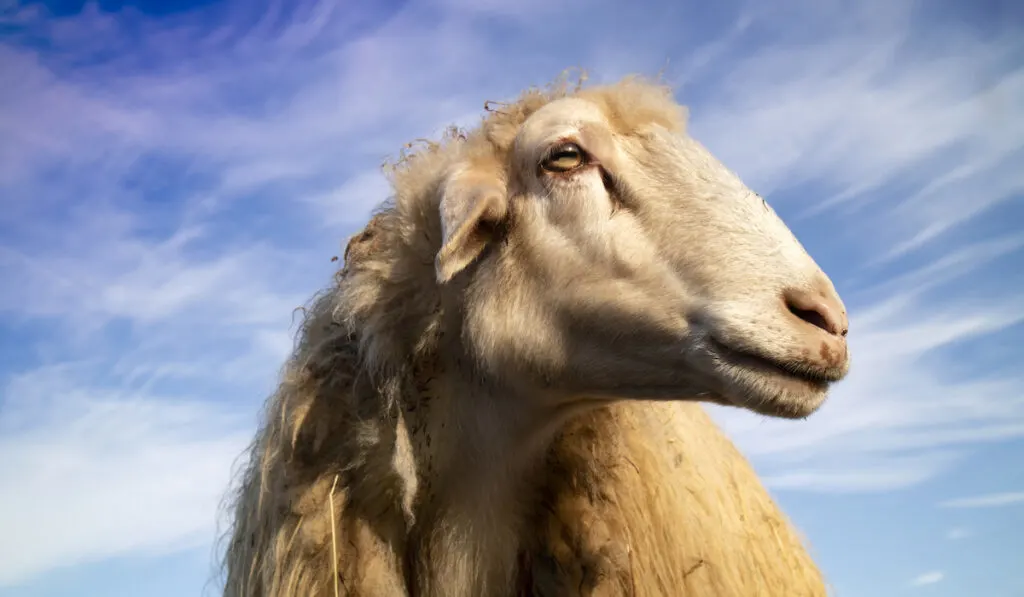 Famous Sheep Names
Whether they made their fame in T.V., literature, radio, the movies or science, these sheep are famous. If you want to give your sheep the celebrity boost he or she deserves, consider one of these famous sheep names.
Baa Baa – This is a great name for a black sheep but, it works for every other color too!
Bellwether – the evil sheep in Zootopia
Chris – the sheep who famously holds the Guinness world record for the most wool sheared from a sheep in a single shearing – 90 lbs 9.76 oz! (source)
Derby – Lance Corporal Derby to be exact. This is the highest-ranking sheep in the British Armed Forces. (source)
Deveronvale Perfection – yes, an odd name but this sheep was sold for $369,000 back in 2009 making it the world's most expensive! (source)
Dolly – The world's first cloned mammal.
Lamb Chop – This is the song that never ends…
Larry the Lamb – of BBC radio fame.
Methuselina – she was the world's oldest sheep and reached the ripe old age of 25 years 11 months before she died. (source)
Montauciel – the first mammal to fly in a hot air balloon.
Mrs. Sheep – From the Disney short Lambert the Sheepish Lion.
Shaun the Sheep – Every farm needs one!
Shrek – We're not talking about the green ogre here. Shrek is the famous fugitive sheep roaming New Zealand for 6 years until he was captured.
Mr. Woolensworth – from Disney's Chicken Little
Wooly – From the Disney show Wooly and Bully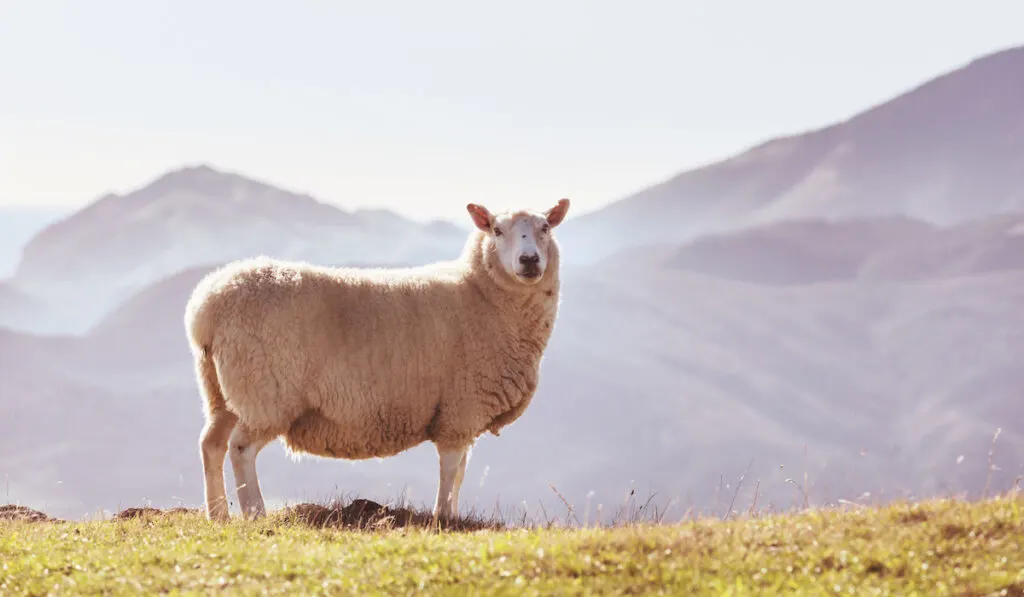 Names for Fluffy White Sheep
When most people think of sheep, they think of white sheep. In fact, most sheep dolls and plushies for young kids are white in color. Many breeds of sheep are all white including Cheviots, St. Croix, Royal Whites, etc. These sheep names are perfect for the all-white sheep in your flock.
Angel
Blanca (white in Spanish)
Blizzard
Charmin
Cloudy
Cotton
Cotton Ball
Cotton Candy
Ghost
Igloo
Luna (means moon)
Marshmallow
Nimbus (like the cloud)
Opal
Pearl
Polar
Polar Bear
Puff Ball
Q-Tip
Rose (like a white rose)
Snowball
Snow Belle
Snowflake
Snowy
Softy
Storm
Sugar
Whip Cream
White Out
Winter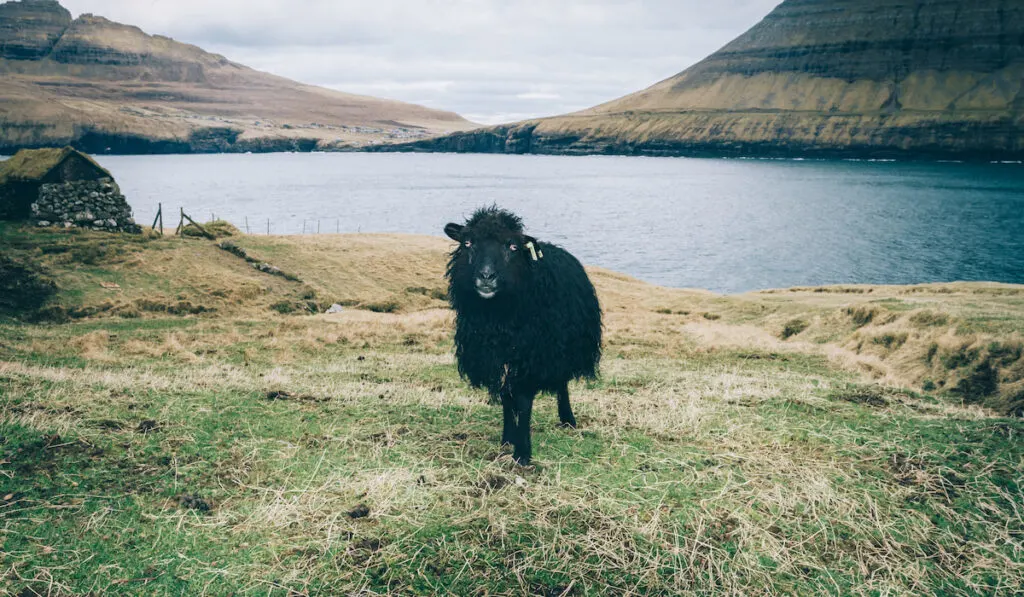 Cute Names for Black Sheep
Of course, we know that sheep can come in black. In fact, black sheep were made especially popular by the children's nursing rhyme, Baa Baa Black Sheep. If you have all black sheep, or mostly black sheep, here are some great names to consider.
Bear
Blackberry
Blackjack
Coco
Cocoa
Cola
Cosmo
Dahlia
Darth
Ebony
Elvira
Espresso
Hershey
Licorice
Midnight
Olive
Onyx
Opal
Panther
Pepper
Phantom
Shadow
Smoky
Spirit
Vader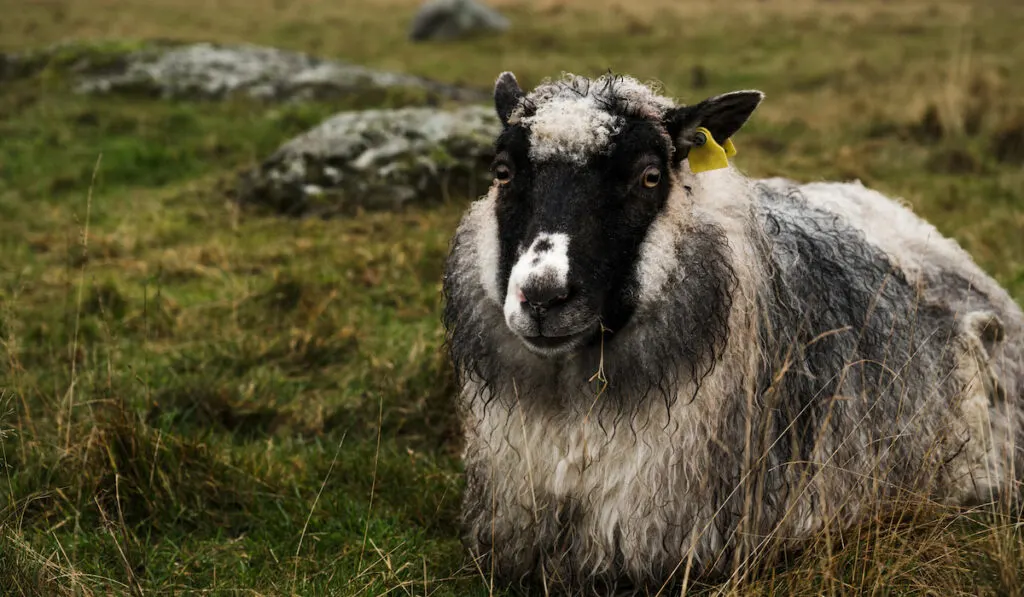 Awesome Names for Black and White Sheep
Black and white sheep are super neat looking. While some have wool that is a combo of black and white fiber, others, like the Shropshire and Kerry Hill sheep, have solid white wool with black skin and points.
No matter what breed your black & white sheep is, these are some awesome names for particolored sheep.
Ace (like Ace of Spades)
Badger
Chocolate Chip
Cruella
Deville
Domino
Dotty
Junior Mint
Magic
Mickey
Panda
Skunk
Snoopy
Tuxedo
Zebra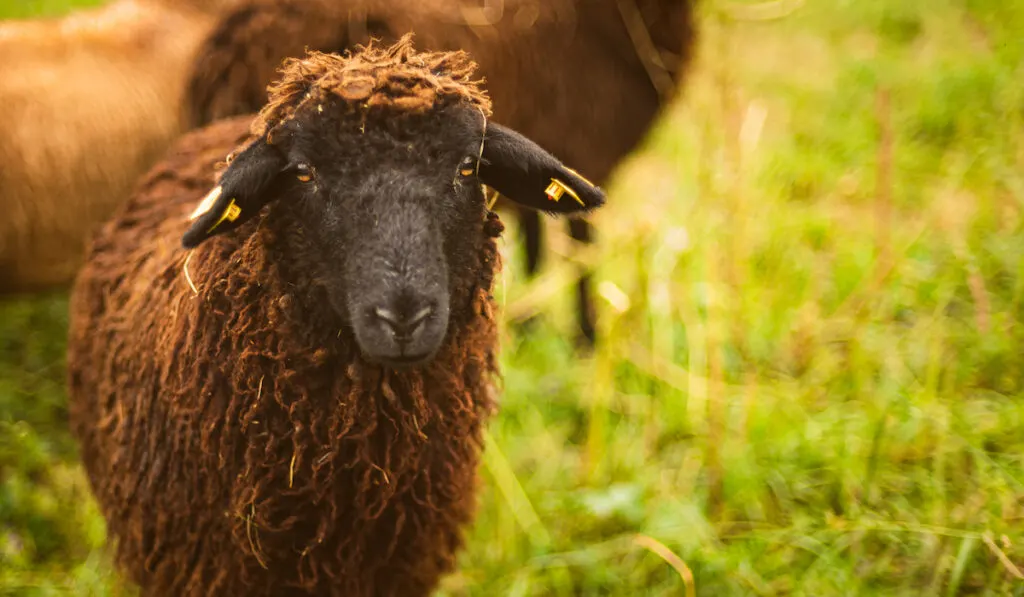 Cool Names for Brown Sheep
Are you lucky enough to own a chocolate brown sheep? Maybe you have one, like the Barbados black belly, that is brown and black. In any case, these names are perfect for brown sheep!
Amber
Bean
Bear
Brandy
Brownie
Cinnamon
Coco
Ginger
Guinness
Hershey
Honey
Java
Kahlua
Mocha
Nutmeg
Peanut
Pepper
Reese
Sandy
Sienna
Snickers
Taffy
Toffee
Tootsie
Wookie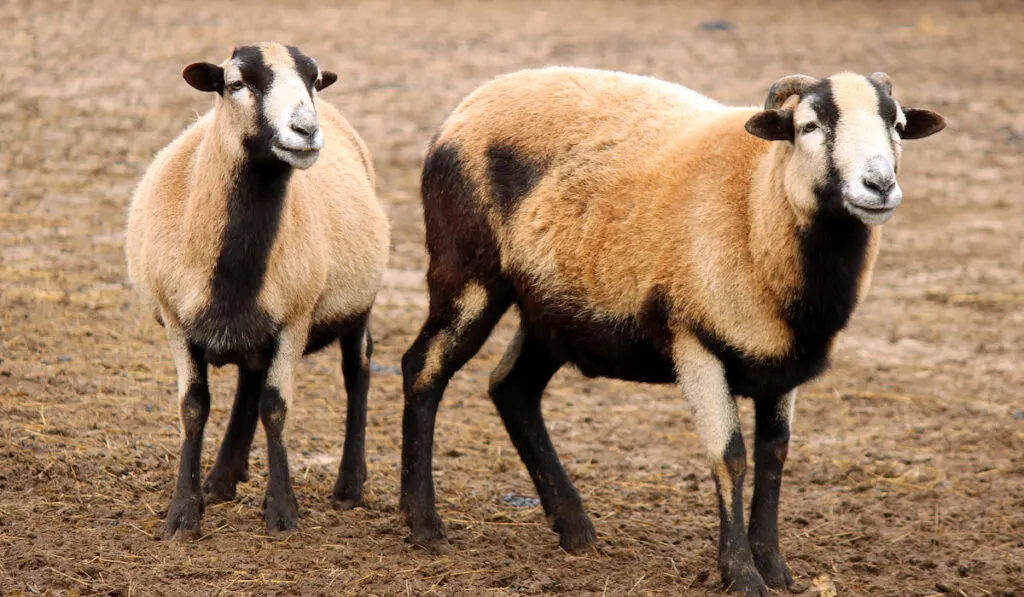 Funny Names for Sheep
Angus (for a black sheep)
Captain Floof
Chewbacca
Lord Fluffington
Sheep Names for Pairs
Cookies and Cream – for two black and white sheep, or a black and a white sheep
Ebony and Ivory – when you have a black and a white sheep
Haggis and McMutton – for Monkey Island Fans
Milk and Cookies – for any combo of black, white, brown or mixed color sheep.
Salt and Pepper – for a black and a white sheep, or two black and white sheep.
Wallace and Grommit – for fans of the British show