Experts say the easiest way to revamp your kitchen and make it more modern is by repainting the cabinets. That's true. But you can also gear up with cool accessories that can make preparing meals and spending time in the kitchen an exciting experience.
If your budget allows it and you are considering upgrading your cookware, you're probably overwhelmed by the extensive list of modern kitchen essentials.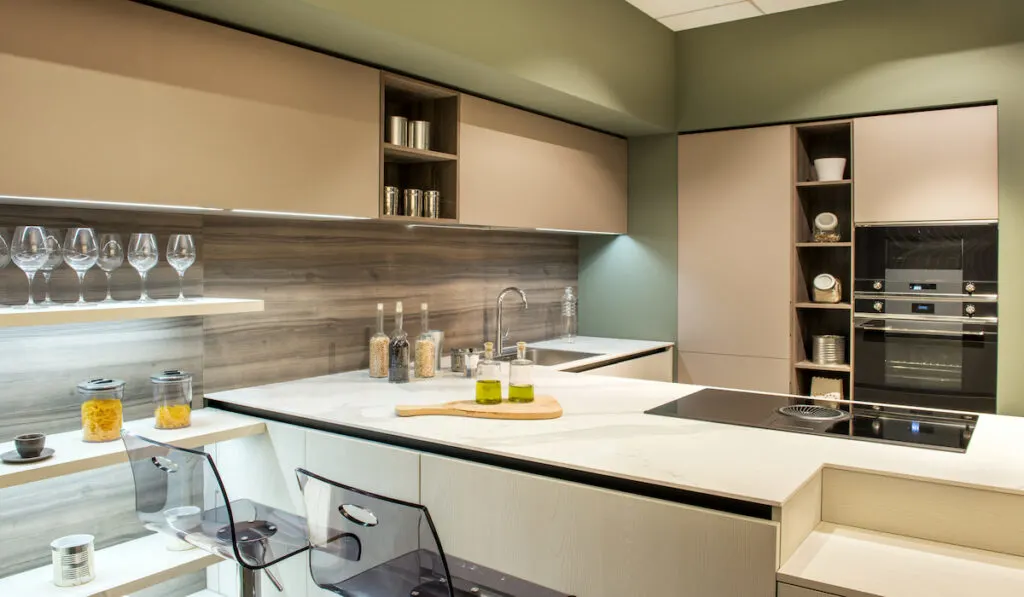 From the cooking shows to celebrity chefs, advertisements are everywhere, offering their "must-haves" that will make your life easier. But out of that long list of products and appliances, what is worth the investment and what isn't?
Some items must be added at the beginning of the renovation process, while some can be added to your existing kitchen at any time. Go for the accessories and mechanisms that will simplify your cooking and cleaning routine. From accessible storage solutions to functional sinks, there is something for everyone.
Check out these modern day kitchen accessories and see if they would be a good fit in your home.
Under-Counter Refrigerator
These fridges are shorter than regular refrigerators but are as effective in keeping your groceries fresh. The space restraints and energy efficiency standards in Europe have made them popular for years in the Old Continent.
Now they are becoming one of the biggest trends in America. But don't worry, getting items from under the counter is not going to be a burden. Just reach in and take whatever you need! They are actually very convenient for children and people in wheelchairs or mobility aids.
Before you invest, consider that under-counter refrigerators have shorter crispers and smaller freezer compartments. They can also be a little bit more expensive and can represent an added cost for the carpentry work, but you will save money on energy.
Refrigerator drawers make a great place to store snacks and juice boxes for small children in your home. Keep it loaded with goodies and they will always be able to access it on their level.
Pot Filler Faucets
Pot filler faucets are all the rage in 2019. And it's no wonder; they eliminate all the back pain from carrying heavy pots full of water from the kitchen sink to the stove. If there's a pot filler mounted over the cook top, you can fill any container with water on any burner.
They have a modern flair and are very practical since they can be folded back to the wall when not in use. Your pot filler can also be placed on kitchen islands with a deck-mounted configuration.
Consider that slow dripping can cause damage to your stovetop and counters. Have a professional install it and add an emergency valve that can shut the water flow off just in case.
Enclosed Trash/Recycling
Everything must be kept in place in your kitchen. That includes garbage. Trash cans can be hidden entirely into the kitchen space by placing them in a pull-out drawer to make the room look much more neat and chic.
Newer models are very compact, have a larger storage capacity, keep foul odors inside, and are designed with an airtight lock that will make it impossible for kids or animals to open. Some of them even have motion sensors installed for opening the lid.
Integrated bins also come in different combinations of sizes and shapes. Before you start building your kitchen, talk to the designer, and let him know the number of bins you need and their dimensions so that he can plan accordingly.
A food waste disposal appliance is a great and more responsible alternative to get rid of food waste. These appliances are conveniently placed under your sink and don't take up much space.
They grind food into tiny particles that can be flushed away once you turn on the switch. The newer models are quiet and have a larger capacity to tackle food waste.
Farmhouse Sinks
The charm and practicality of the farmhouse kitchens make it a style that's favorite amongst many. And no wonder. If your décor follows a different style, but want some farmhouse elements in it, go for an apron sink. This tiny detail can be enough to give your kitchen that unique old-world charm.
Modern apron sinks are more functional and chic. They're still bulky and deep, but their design is more geometric and crisper, with built-In drainboards and even chopping blocks. And they never go out of style.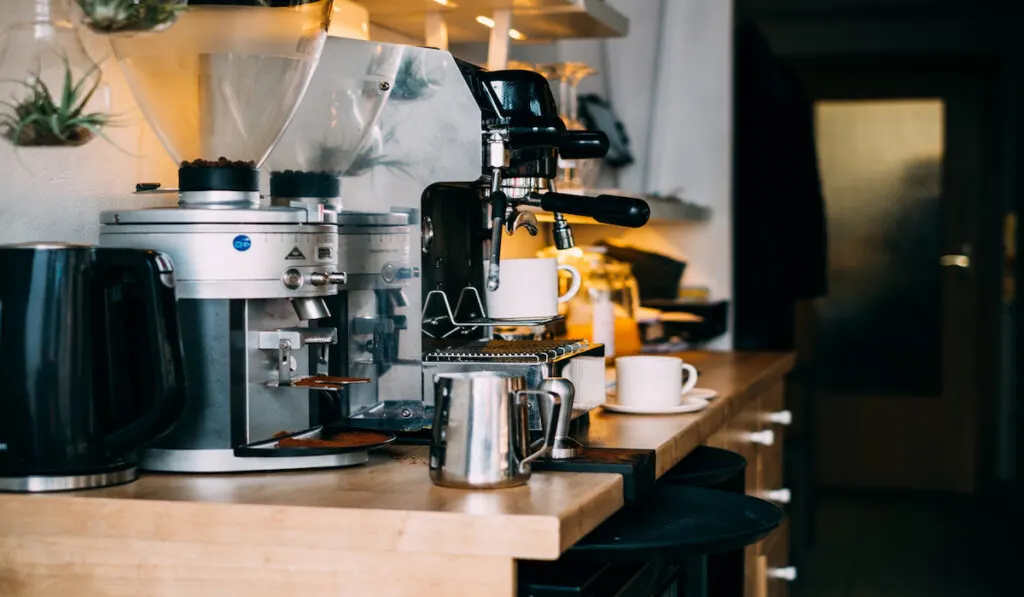 Coffee Bar
Going to a coffee shop is fun. But do you know what is much better? Being your own barista!
Having a coffee bar at home will save you lots of dollars in the long run. It also looks super cute and is extremely practical, especially if you drink your coffee daily.
Besides adding cute details and cups to decorate your brewing station, you get to choose your favorite brand of coffee and customize options. Invest in a niftier percolator, place it next to your espresso machine and your french press, or if you prefer, buy an inexpensive brewer. Just make sure the design is sleek and modern.
USB Outlets
Nowadays, almost every electronic device charges through USB ports. You probably have used these ports while at the airport, at a hotel or even at the office.
Installing a USB outlet in your kitchen is a brilliant idea. They are safe for any USB-compatible device, although the charging speed can vary.
A standard USB wall outlet converts the 240-volts mains electricity into the 5 volts needed to power up any electronic device.
You can also place one in your kitchen island. These pop-up sockets rise when needed and can be pushed down when no longer in use. Another option is the socket that flips over when pushed on top. Both look stylish and modern, although they are not inexpensive additions.
Hire a professional to get these ports built in your counters or islands. Remember, you can never have enough sockets in your kitchen.
Auto-Close Drawer Sliders
Auto-close drawer sliders are a great option to protect your cabinets and your fingers! Soft-close drawers slowly glide back once they are pushed back to their initial position.
You can install them yourself, or you might hire an expert to put them in for you. They are affordable and easy to install, but the best feature is how quiet they are. Say goodbye to that irritating and bothersome sound of doors being slammed shut.
Boiling Water Tap
A boiling water tap can feel like a luxury. And yes, the comfort of having hot water right from your faucet instead of having to heat it on the stove or microwave is excellent, but it won't come in cheap.
But this is an indulgence that you will not regret and is definitely worth the investment. Think about instant cups of coffee and tea, tap water warm enough to sanitize containers and baby bottles, even making pasta will be much quicker.
Boiling water taps function with a tank hidden under the sink and come with a child safety mechanism, so there is no need to worry about safety for your little ones.
The Bottom Line
You will love the new space you create by adding these simple yet effective upgrades. Some are a little bit more expensive, but all are worth the investment. You'll love the new feel, the functionality of the latest additions, and you might have some money left in your budget to repaint the cabinets.
Whatever you decide on doing to update your kitchen, remember that this room is the heart and soul of your residence. It's where your family creates memories and spends most of their day. Invest and create a kitchen that you, your family, and your guests enjoy being in.