*This post may have affiliate links, which means I may receive commissions if you choose to purchase through links I provide (at no extra cost to you). As an Amazon Associate I earn from qualifying purchases. Please read my disclaimer for additional details.
The open space above a closet can be uninspiring, but it's also a fantastic space to use to add designer style to your home. Our ideas on how to use this space are low-cost, up-to-the-minute, easily achievable, and will help you create a wonderful feature space in keeping with the feel of your interior.
From a stylish refresh of your basket storage to bold displays of art, atmospheric vintage books, greenery to enliven your style, and ways to curate everyday items like shoes and handbags, here are the top 9 ways to decorate an open space above the closet to keep you on-trend and well organised.
Designer baskets or boxes: storage in style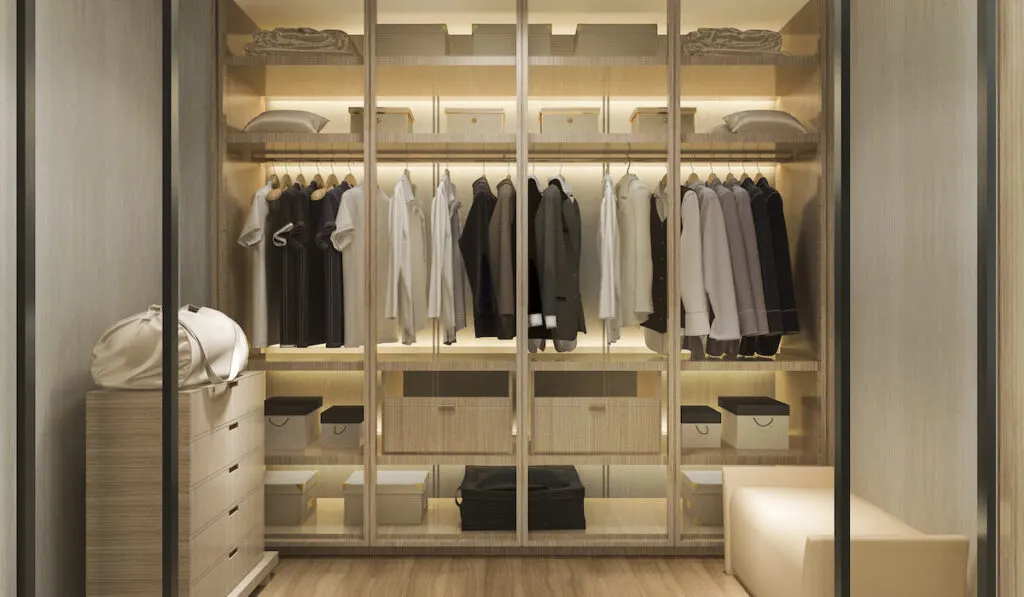 To make a style statement as well as increase your storage, arrange designer-looking baskets or boxes on top of the closet.
Rattan is a trend that's staying in 2022: natural and rustic, rattan baskets give a relaxed eco feel to a room.
You can select a square shape, or for a more casual laid-back look, a round or more organic basket shape.
If you prefer a luxe, glamour look – which is also part of the 2022 style direction, look for faux leather boxes, or velour or velvet covered ones.
If off-the-shelf styles at bigger home retailers don't appeal, check out smaller, boutique homewares stores who will often stock unique ranges of baskets and boxes.
A lush indoor plant display
Plants are still a hot trend in interior décor. Large, architectural plants bring green energy and lightness into a room.
Plants that your mom or grandmother used to have are cool again, and most of them, like the cast-iron plant, the spider plant, and the swiss-cheese plant, are easy to grow and propagate.
The cast-iron plant loves to grow in very shaded spaces, so it is a perfect fit for the top of your closet.
Divide some of your existing plants and ask friends to share theirs with you for a no-cost, vibrant indoor garden.
Include some delicate trailing plants, like chain of hearts or chain of dolphins, to tie the plant display in to the rest of the room.
A luxe art collection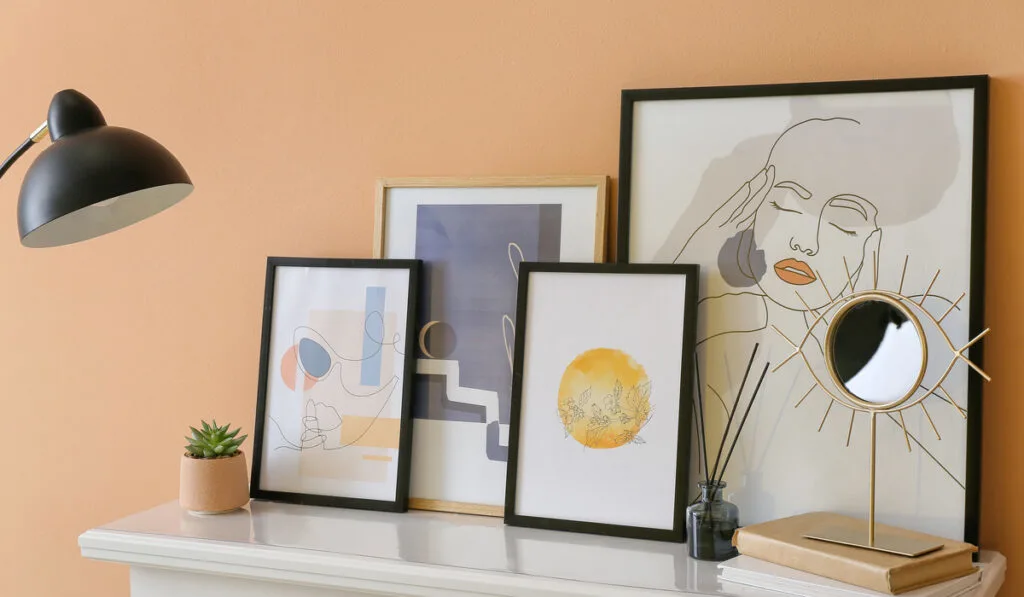 With vintage still in, now's the time to make a collection of art or art prints. Pick up seventies original oils or vintage prints in thrift stores or support a talented artist directly by buying their prints on Etsy.
Tone the art to your bedroom décor: a collection of soft neutrals will be chic and elegant while a collection featuring bold or primary colors will make a vibrant statement.
And don't forget the style choices in frames: fancy gold rococo looks luxe and stunning, or, at the other end of the style scale, frameless clip frames give a minimalist, simple look.
A luxurious candle display
Candles feature highly in the Scandinavian and Hygge trends of the lockdown years, and they are still a bang on trend as we continue to spend more time working and playing at home.
There are candles in every color and style, allowing you to hand-pick a curated selection of the tones and textures you find appealing.
Natural beeswax has an earthy, eco look. You can probably find small producers of beeswax candles locally who would love to have your business.
It goes without saying that the display is probably not for lighting, since it may be near the ceiling, unless your space is particularly open. Add some LED candles into the mix: their light will throw a warm glow onto the colors of the wax candles.
A fashion collection: dress shoes and handbags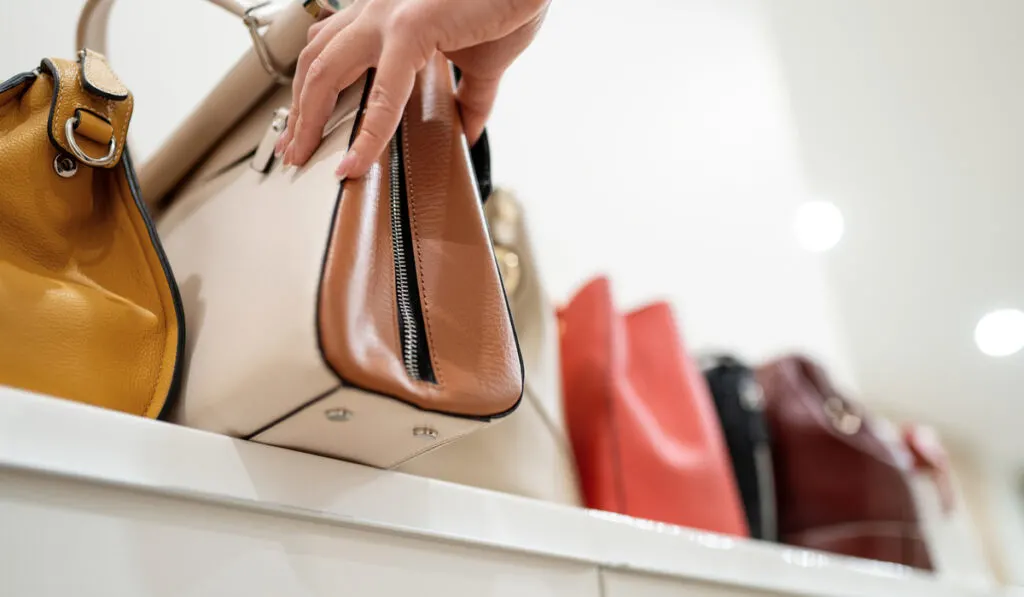 Nothing looks more fashion-forward and feminine than a display of striking dress shoes and/or handbags.
Put your feature heels and clutches at the front – think bling and pops of color.
You could add a shelf which has half the depth of the space, doubling your display area.
To make a feature display, consider adding lighting. A downlight will add drama to the collection, and it will show off the true colors of your gorgeous accessories.
Behind them, you can store less unique shoes and bags.
Dried flowers and grasses: organic style
Dried flowers and grasses continue to be a new, organic element in many décor trends.
They can bring a softness and a delicate sense of air when in light, natural or nude colors.
You can also style them more strongly by bringing in colors of deep ruby, pink clay, rust, and terracotta.
And for an even more bold statement, peacock blue and butter yellow are colors which are currently on the way in to home decoration schemes.
A well-loved book collection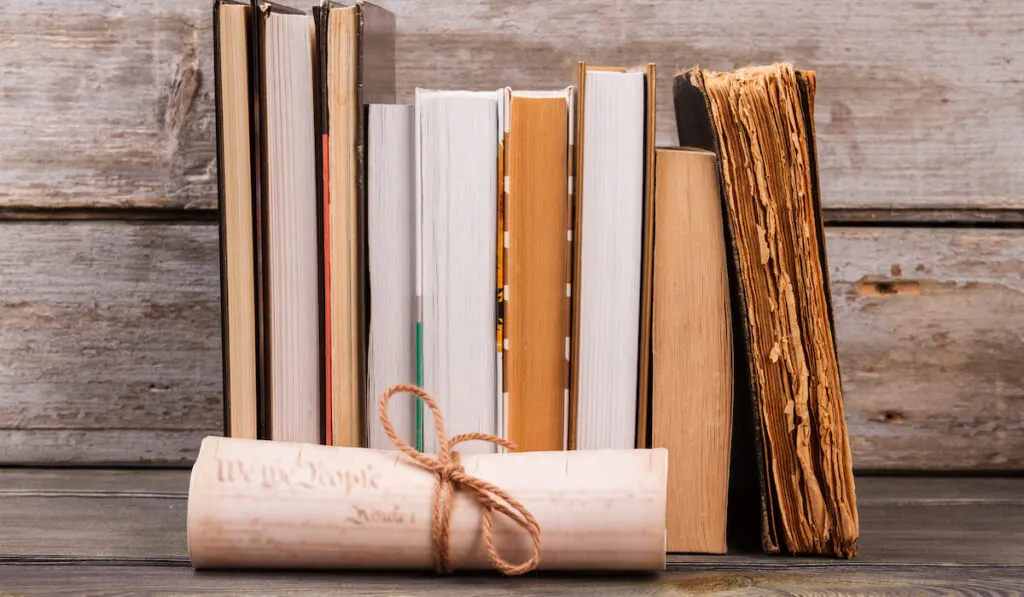 If you're a book lover, you know a book cover sometimes has statement style.
The covers of vintage books have great textures, often in darker, mellow tones.
Mixing vintage with contemporary, you could group books roughly by color, or intersperse vertical stacking with horizontal display.
Wallpaper or wall decals: stick-on beauty
Both wallpaper and wall decals can add that magical finishing touch or whimsical element to a room.
Above the closet may be the perfect space for a textural pattern of wallpaper, a muted check colorway, or a dramatic tropical jungle.
Wall decals in large flower motifs continue to be popular and are well suited to bedrooms. Words of affirmation can also go well in these settings, in a style in keeping with the room's vibe.
Space conversion: a dreamy loft bed
Depending on the size and height of your closet, some are perfect to convert into a loft bed. This is especially good in a child's room.
Your child will have a spare bed for friends to sleep in – but they'll probably think it's so cool, they'll want it for themselves.
Railings are a safety must, as well as an accessible set of stairs or a ladder.
If stairs are installed, remember that they have the added bonus of storage underneath.
Conclusion
You can have lots of fun styling the open space above your closet – reflecting current trends such as natural and eco, eclectic and vintage, or luxe and glamorous.
Curating the objects you already own, then adding to them from thrift stores or online stores using a judicious eye, you can easily build and display a delightful collection that reflects your room styling.
Resources