*This post may have affiliate links, which means I may receive commissions if you choose to purchase through links I provide (at no extra cost to you). As an Amazon Associate I earn from qualifying purchases. Please read my disclaimer for additional details.
Goats are wonderful animals. They are easy to care for, hardy, produce milk, and make great pets for everyone. If you have a new goat, you may be thinking of a name to call your goat. This article gives you awesome name ideas for your mammalian friend.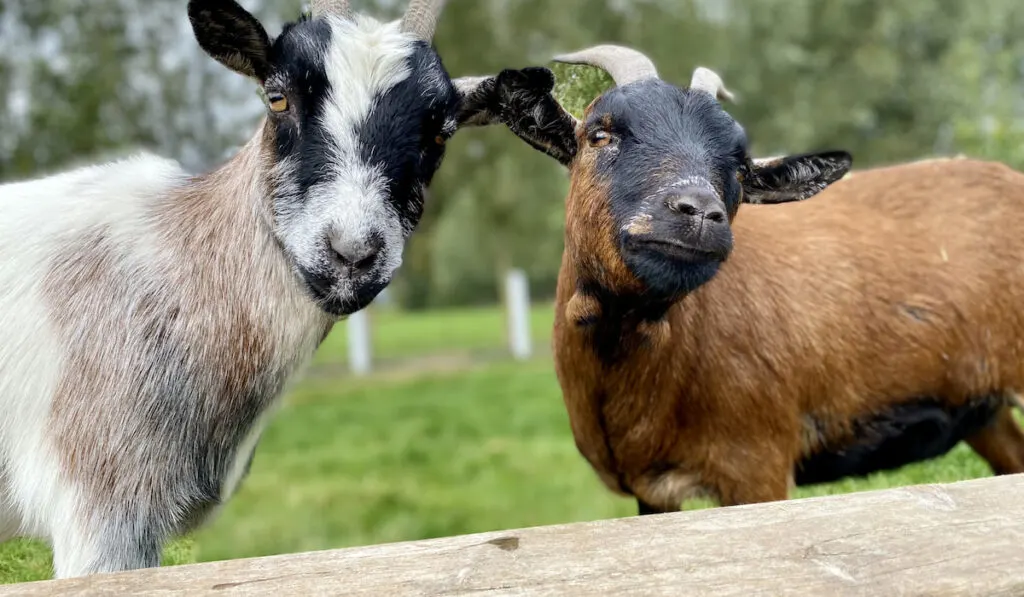 Popular Goat Names
Here are my top 7 names for your goat:
Kid: Baby goats are called kids and the name sounds cute just like your goat.
Xena: I just love this name. Perfect for female goats.
Nanny: Nanny belonged to Abraham Lincoln
Billy Goat Gruff: From a popular story called 'Three Billy Goats Gruff'
Wizkid: Wizkid is a popular Nigerian musician who loves goats. 'Wizkid' is suitable for your Nigerian Dwarf
Messi or Ronaldo: While the world continues to tag both Messi and Ronaldo as the GOATs, you can name your male goat with either of their names.
Sahara: Sahara is the largest hot desert in the world and it is in Africa (where many goat breeds originated from). It is a lovely name for female goats.
Names for African Goats
Goat breeds such as Nigerian dwarf goat, West African dwarf goat, Boer goat, Kalahari goat, and Sahelian goat originated from Africa.
If your goat originated from Africa, would it not make sense to give your goat an African name?
Here are great African names for your goat:
Shola (Yoruba)
Zino (Isoko)
Obi (Igbo)
Emelie (Igbo)
Abu (Hausa)
Imbuzi (Zulu)
Poli (Zulu)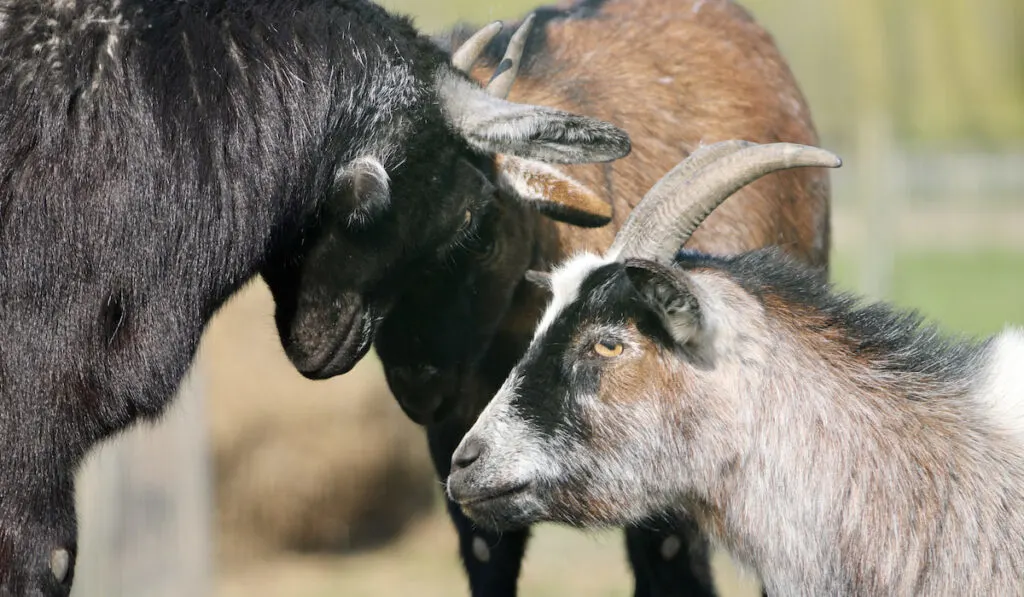 Goat Names by Colors
Many people love naming their animals based on the color of the animal. This article lists some popular goat colors and suitable names for them.
White
White is angelic. There are so many breeds of goat that come in white color including the Russian white goat, the white shorthaired goat and the Carpathian goat.
Here are some great names for your white goat.
Snowy
Daisy
Snowflake
Cloud
Snow White
Cream
Snowball
Milky, Milky White, or Milky Way
Black
Black is yet another popular color for goats. This is a particularly popular color for Nigerian dwarf goats as well as pygmy goats. Here are some awesome names for your black goat.
Midnight
Stormy
Licorice
Shadow
Smokey
Brown
Brown goats can be all brown or brown and black. Some, though, are a light brown shade. No matter what shade brown your goat is, here are some excellent brown goat names.
Latte
Coffee
Cocoa
Brownie
Mocha
Caramel
Sand
Toffee
Amber
Cinnamon
Red
If you have ever seen a Boer goat you have probably seen how beautiful red can be. Whether your goat is all red or red and white, these are some great red goat names.
Carrots
Sweet Red
Tomatoes
Trouble or Danger
Fuego (fire in Spanish)
Names for Boy Goats
Is your goat male? Here are masculine names for him:
Abbot
Alston
Buster
Abaco
Abel
Casper
Cisco
Clatus
Buck
Billy
Donnel
Donald
Dion
Chad
Dillon
Elmo
Elijah
Fitzgerald
Edgar
Elvis
Ferris
Gian
Xander
Fanny
Fabio
Martin
Marco
Nate
Mark
Matrix
Nutty
Oliver
Oscar
Nigel
Noel
Pete Paulo
Phil
Qazar
Oak
Pablo
Uther
Uriel
Umar
Quintin
Quinn
Will
Xylon
Xavier
Whisky
Wyatt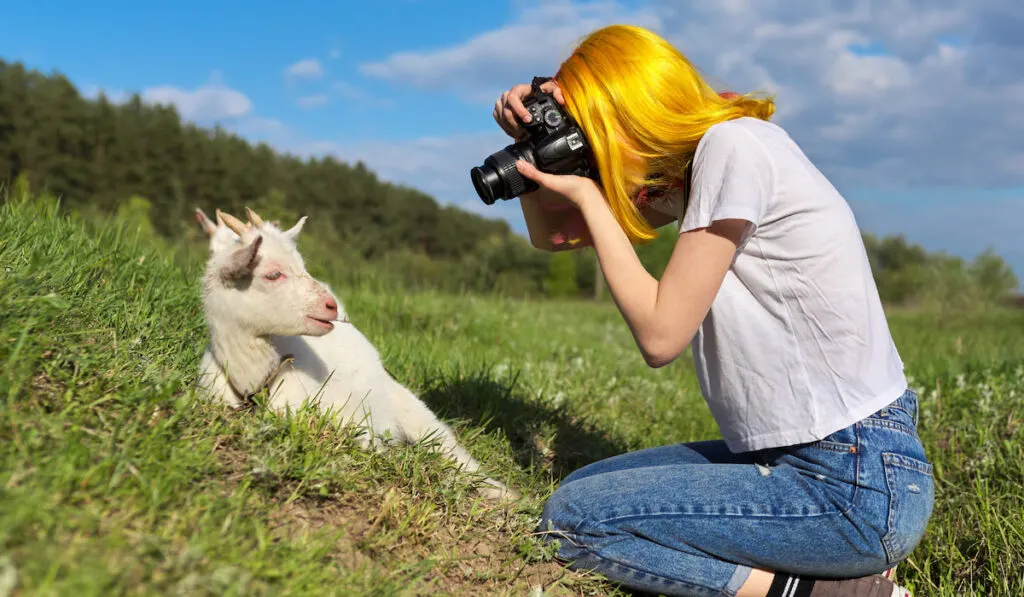 Names for Girl Goats
Do you have a pretty female goat? Here are wonderful names for her:
Amber
Glory
Lexie
Rachel
Cici
Ellie
Emerald
Elisha
Dazzle
Derby
Gabriella
Gracy
Hannah
Gem
Glory
Jessie
Juliet
Judith
Iris
Isa
Mia
Nelly
Nicole
Marisa
Margo
Nigella
Olivia
Opal
Zoe
Nikki
Sapphire
Sarah
Satin
Riri
Sadie
Tinkerbell
Tasha
Uma
Tiffy
Tammy
Yoshi
Zani
Zakia
Yvette
Yellow
Plant Names
Goats eat plants, so you can name your goat after some plants. Here are some plant names that double as great goat names:
Anise
Arnika
Aloe
Bee Balm
Borage
Calendula
Basil
Bay
Chives
Cilantro
Comfrey
Catnip
Cayenne
Chamomile
Geranium
Ginger
Ginseng
Dill
Fennel
Foxglove
Hyssop
Laurel
Lavender
Hibiscus
Horehound
Mint
Mullein
Myrtle
Lemongrass
Licorice
Oregano
Parsley
Patchouli
Nettle
Nasturtium
Rosemary
Rue
Sage
Pennyroyal
Peppermint
Terragon
Thyme
Valerian
Saffron
Stevia
Tansy
Alder
Aspen
Balsam
Yarrow
Ash
Butternut
Cedar
Cypress
Birch
Buckeye
Magnolia
Maple
Oak
Fir
Hemlock
Spruce
Tupelo
Willow
Poplar
Pine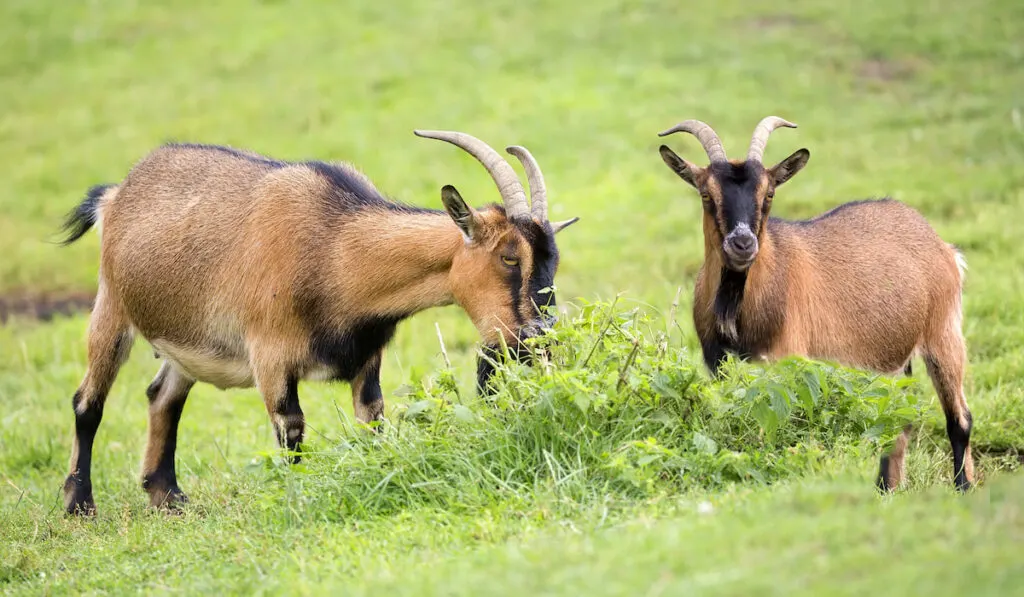 Nickname for Horned Goats
Do you have goats with horns, here are some nicknames for them:
Mephistopheles (or Lucifer)
Faun
Gandalf
Dumbledore
Satyr
Sarge
Colonel
Major
Commander
Other Goat Names
Joker
Vincent van Goat
Butt-Head
Scape Goat
Ramsey
Buttinsky
Toby
Billy the Kid
Butter
Rigatoni
Poppy
Sweet Pea
Winchester
Goose
Opie
Ansel
Petal
Lawson
Jax
Nia
Candie
Cora
Tulip
Gemma
Jenni
Minnie
Pippa
Tori
Lorax
Marina
Nanny
Rorie
Storm's A Comin'
Delancey
Coral
Dew Drop
Straight No Chaser
Horton
Black Coffee
Goat-a-bunga
Hemingway
Stanley (Stan)
Ferdinand
Marvin
Chase
Fernando
Alfie
Charlie
Baxter
Pippi Lamb Stocking
Rambling Goat
Fred
Happy Meal
On the Lamb
Not Kid-din'
Hoof N Holler
Cloudy With a Chance of Hay
Sundance Kid
Hairy Quite Contrary
The Hoofmaster
Horn of Plenty
Capri-Horn
Goat Home
G.O.A.T.
A Buck & a Half
Dyed in the Wool
Hay Girl
Little GTO
Twist and Bleat
Pound Cake
Goat Boy
Artemis
Yang Ching
Justin Baaaah-ber
Fan-yin
Shofar
Silvanus
Agni
Diego
Loki
Chopper
Faunus
Dionysus
Hammerhead
Rawhide
Maverick
Gunther
Mojo
Festus
Kahuna
Karma
Majesty
Dave
Babe
Jalapeno
Sybaaala
Cimbeline
Caprica Six
Rico
So what will you name your goat?