Owning chickens is one of the most rewarding experiences. Whether you are starting with just a few or a whole flock starter set, you'll need awesome names for your girls. Naming one or two chickens isn't hard but what if you have 15 or 20. Trust me, I know how chicken math works, I wrote post about it!
While most farms only have a few roosters, if any at all, chances are you have quite a few hens. These name ideas are perfect for girl chickens.
Common Female Chicken Names
Abigail
Amy
Annabelle
Anne
Bella
Beth
Betty
Blossom
Candy
Caroline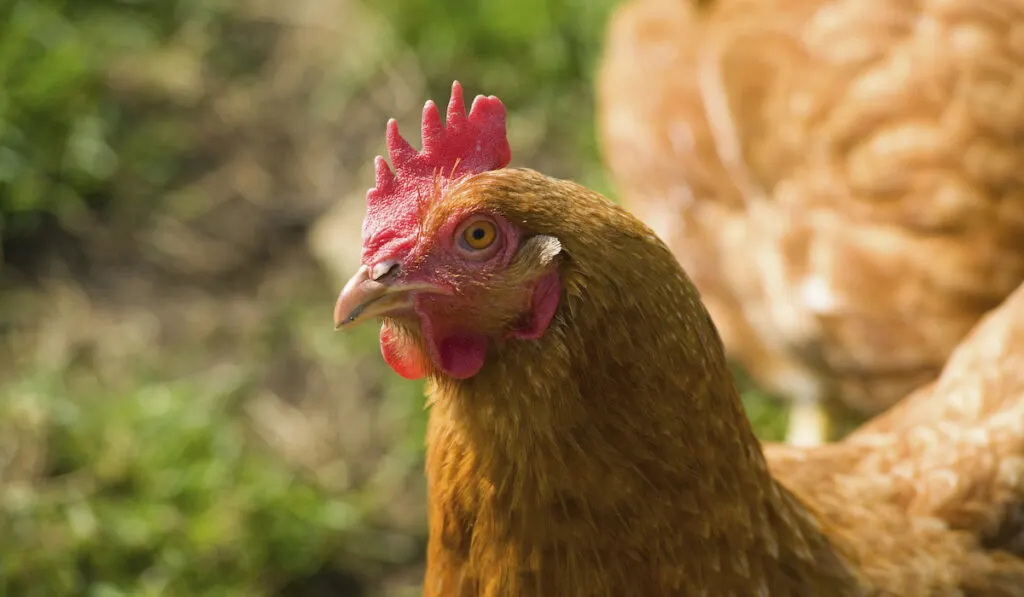 Clara
Daisy
Diana
Diva
Dolly
Dorothy
Edna
Ellie
Ethel
Flora
Florence
Gabby
Gilly
Goldie
Henny Penny
Henrietta
Jo
Karen
Lacey
Lucy
Maisie
Meg
Millie
Natalie
Nellie
Olivia
Pearl
Peggy
Penny
Petunia
Phoebe
Prudence
Roxy
Sassy
Snowball
Sparkles
Star
Thumbelina
Trixie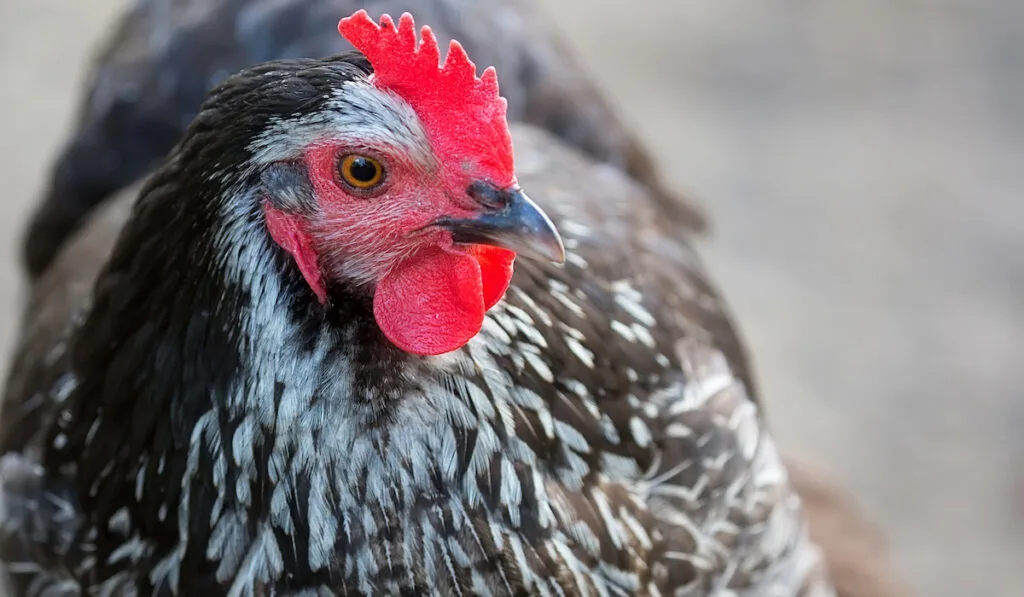 Chicken Names from Movies
Babs – from Chicken Run
Bernadette – from Donald Duck
Billina – from Return to Oz
Camilla the Chicken – from the Muppets
Chickaletta – from Paw Patrol
Clara Cluck – from Mickey's Birthday Party
Ginger – from Chicken Run
Goldie – from Rock-A-Doodle
Lady Kluck – from Robin Hood
Miss Prissy – from Foghorn Leghorn
Funny and Unique Chicken Names
Baby
Bubbles
Candy Pop
Choco Latte
Curious Georgia
Daffodil
Doodles
Eggsta (like Gangsta)
Flower
Fluffy Tail
Hennifer
Jelly Bean
Lemon Drop
Lily
Lollipop
Purple
Rain Drop
Sparkle Pop
Sprinkles
Squawk Box
Sugar Cakes
Sugar Kiss
Sunshine
Twinkle Butt
Whisper
Hen Names Honoring Famous Women
Amelia Egghart
Atilla the Hen
Dixie Chick
Dolly Carton
Eggwina
Feather Flocklear
Goldie Hen
Grace Shelly
Hen Solo
Hilary Fluff
Lindsey Lohen
Margaret Hatcher
Mary Poopins
Meryl Cheep
Mother Clicker
Oprah Henfrey
Princess Layer
Sophia Lorhen
Yolko Ono
Food Names for Your Chickens
Here are some cute names for your hens based on foods or food dishes. Remember, just because your hen is named after a food doesn't mean she is food. These names can be quite punny! Especially when everybody knows you don't eat your hens.
Barbi Q
Bon Bon
Cashew
Cayenne
Chick Filet
Chicken Nugget
Cocoa
Custard
Cupcake
Dumpling
Egg Nog
Eggspresso
Frittata
Ginger
Marsala
Marshmallow
Nutmeg
Olive
Patty Cake
Peep
Pepper
Piccata
Pickles
Pita (Bread)
Pumpkin
Sugarplum
Sunny (Side Up)
Tandoori
Tikka
Waffle
Names for Hens in Multiples
Sometimes you have a pair (or more) of hens that just likes to hang out together. It is only fitting that you give these girls a name that is super cute when you say them together. Here are a few ideas!
Cookies and Cream
Flopsy and Mopsy
Laverne and Shirley
Mary and Jane
Polly and Ester
Rachel, Monica and Phoebe
Sansa and Arya
Snow and Belle
Sugar and Spice
Sunny and Cher
Thelma and Louise
Trixie and Dixie
How to Choose A Name for Your Chickens
Choosing a name for your chickens should be easy. Remembering the names is the hard part! Here are some ideas to help you choose names that are both cute and that you can remember!
Choose Names Based on Color
Think of names for your hen based on color. This is much easier if you are running a mixed flock. Do you have a rhode island red hen, for example? A great name for her might be ginger. What about a white silkie? Maybe Snowball would work?
If you have many hens that are a variety of different colors, choosing names based on their color can be helpful. Here are a few ideas to get you started.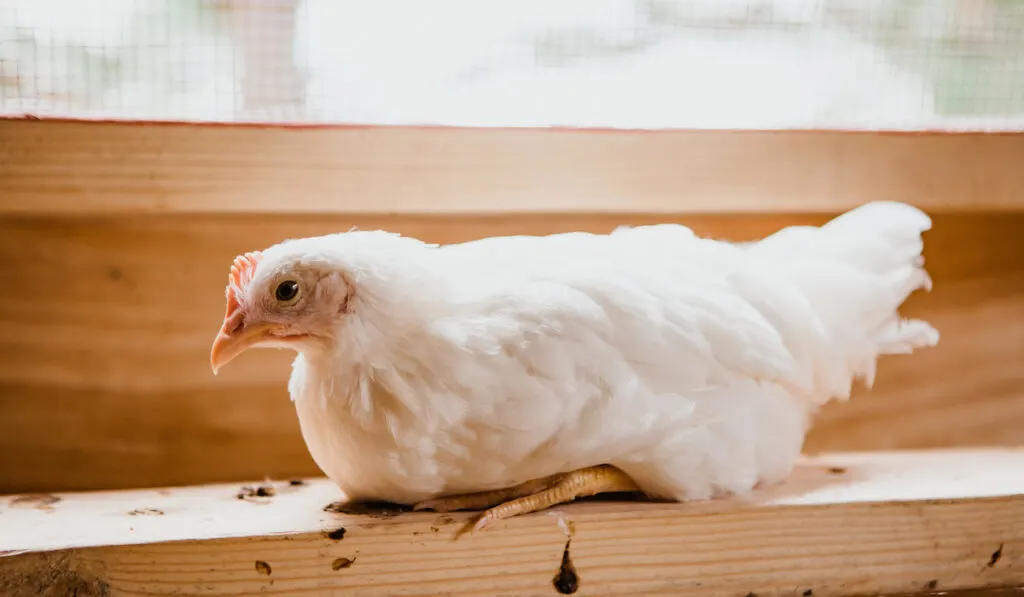 Names for White Chickens
Many different breeds come in pure white. These include Silkies, Rocks, Leghorns, Aracaunas, and Cochins to name a few.
Arctic – Arctic Blast, Arctic Angel, anything having to do with the Arctic is a great name for a chicken.
Alaska – When most people think of Alaska, they think of snow. This makes Alaska a great name for a snow white hen.
Angel – Do you have a hen that is pure white and sweet as pie? Angel is a perfect name!
Beluga – The white whale. This is a great name for a white hen, especially one that is on the heavier side.
Blizzard – Ever get caught in a blizzard? Not much to see there but white snow everywhere!
Casper – OK so Casper was a boy ghost, it is still a cute name for a hen!
Cauliflower – like the white vegetable.
Cloud – This one could work well for a white or a gray hen!
Coconut – Sweet and delicious.
Cotton – Perfect for a hen that is fluffy and friendly.
Crystal – While crystals come in many colors, clear (or white) is the most common.
Dazzle – Pair with diamond below for a perfect name for a duo.
Diamond – Pair with dazzle above for a great set of names for two hens.
Ghost – As white as a ghost!
Glacier – Continuing on with our Arctic theme!
Ice – White like ice.
Ivory – The Ivory princess.
Lilly – a white flower
Magnolia – another white flower
Marshmallow – yummy goodness!
Opal – like the stone (also comes in black)
Polar – Like the bear or the north pole / south pole.
Powder – Like face powder, powdered sugar or powdered snow.
Snow – Glistening and beautiful
Snowball – Perfect for a fluffy chicken
Sugar – Sugar can be white or brown. Refined sugar is usually bright white!
Swan – Name your chicken Swan to make her your own version of the Swan Princess!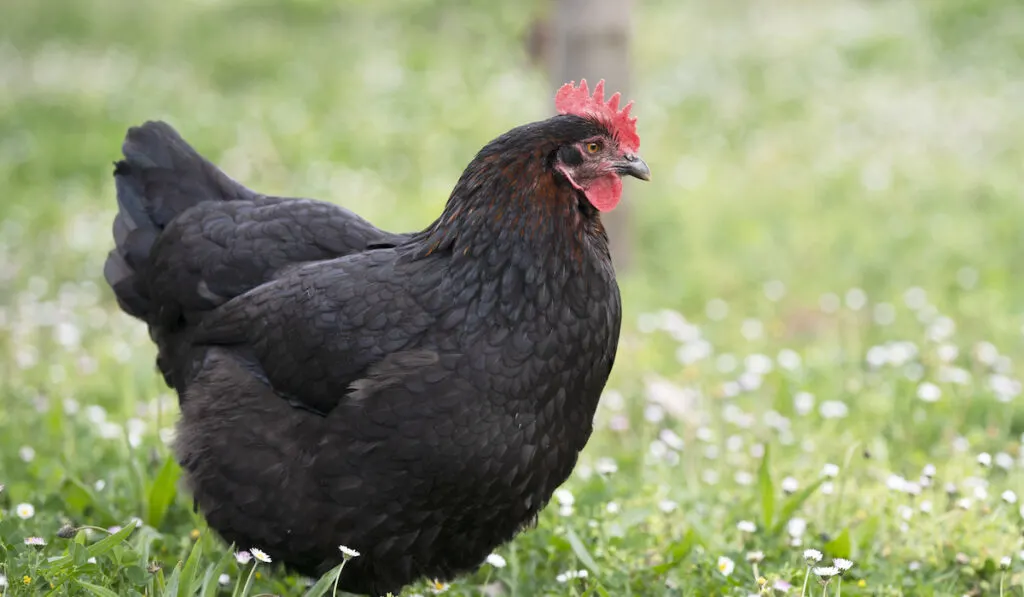 Names for Black Chickens
These names are prefect for hens who are all black or mostly black in color. If you have black cochins, black sex link, jersey giants or any of the many chicken breeds with all black birds, consider one of these names for your hen.
Cinderella – like the princess
Coco – like the powder, but also Coco Chanel
Cola – the stuff you drink
Dahlia – like the Black Dahlia
Dot – like the dots on a dice
Ebony – a beautiful name for a black hen
Godiva – Lady Godiva, known for her long dark hair.
Magpie – like the black bird.
Morticia – Adams Family anyone?
Raisin – who doesn't love a black raisin.
Raven – That's so Raven!
Velvet – soft like smooth black velvet.
Voo Doo – who do?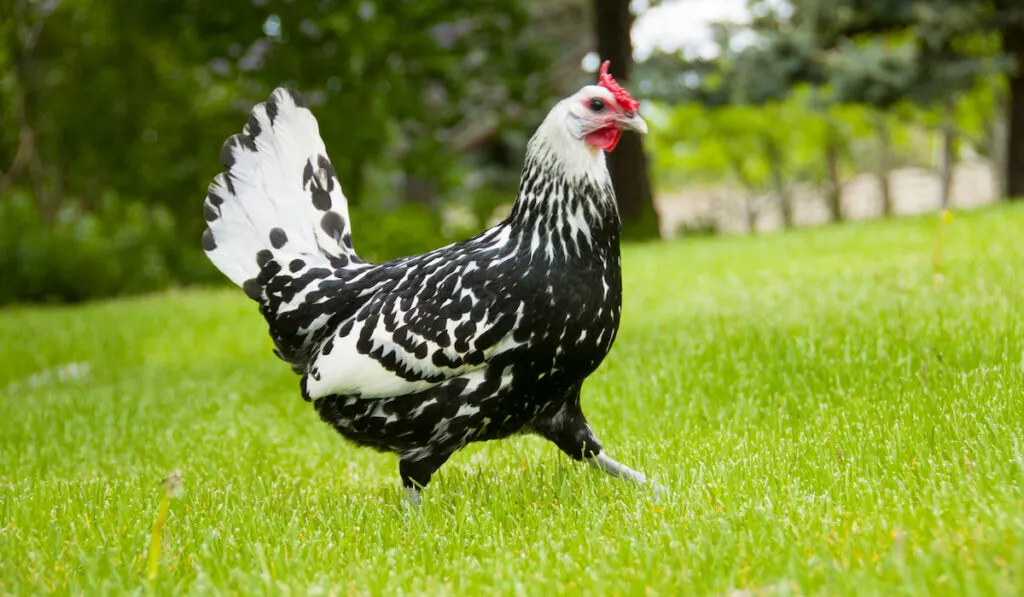 Black & White Chicken Names
Do you have a barred hen? Maybe you have a breed like the Lakenvelder or a Silver Laced Wyandotte? One of my favorites is the splashed white variety of blue black splash breeds. In any case, your black and white hen deserves a name suited to her unique contrasting color. Here are some ideas for your girls to get you started.
Checkers – Like the game. Typically red and black but also white and black.
Cookie – Oreo cookie for the win.
Cruella – Who doesn't remember her signature black and white appearance.
Dice – For that lucky lady.
Gretta – Like the black and white film star.
Harlequin – Super cute for a black and white hen.
Inky – For the hen that looks like someone spilled ink on her.
Magic – Nothing beats a magician.
Minnie – Like the mouse.
Orca – Like the whale (did you know Shamu is a girl!)
Oreo – Back to those awesome cookies!
Penguin – For the hen that waddles like one!
Puffin – The cutest of black and white birds.
Shamu – Yes, she was a girl!
Skunk – To confuse your house guests.
Stripey – For your girl in stripes.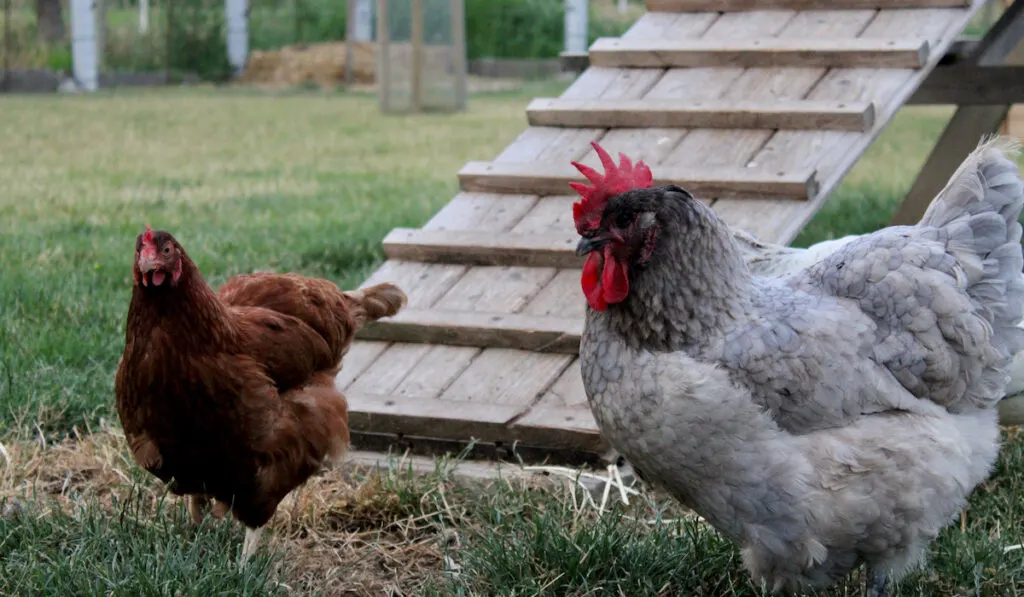 Names for Blue Chickens
Whether you have blue Americana's or some other variety with the blue gene (I love blue black splash wyandottes), these names are perfect for girls of the blue variation!
Aster – like the blue flower.
Azurite – like the blue stone.
Azul – Spanish for blue.
Blue – this name says it all.
Bluebonnet – like the flower.
Capri – like the Italian island surrounded by beautiful blue water.
Cobalt – like the blue metal.
Cookie Monster – yes, he was a boy but your cookie monster could be a hen!
Dolphin – for the blue grey hen in your life.
Dumbo – the name says it all.
Indigo – a fitting name for a blue hen.
Jean – like blue jeans.
Koala – another great name for a blue hen that is a lighter shade.
Lapis – like the beautiful blue stone.
Periwinkle – like the flower.
Pewter – for your blue grey hens.
Royal – because she's royalty.
Sapphire – after the blue stone.
Stormy – like the gray skies above.
Smurfette – because she's blue, and a girl.
Sky – for your lady bird that reminds you of a blue sky.
Names for Red Hens
Red is a very common color when it comes to chickens. This is the base color for Rhode Island Red, New Hampshire Red, and even breeds like the Golden Comet and Gold Laced Wyandotte. These are some names that emphasize the red coloring in your hens.
Amber – like the stone.
Ariel – like the mermaid.
Auburn – because she has fiery red feathers.
Autumn – for the rich shade of red like fallen leaves.
Blaze – because she reminds you of fire.
Brandy – like a fine wine, but better.
Burgundy – for that rich, deep red.
Cabernet – oh so sweet.
Cardinal – like the bird.
Cherry – a fitting name for a beautiful red hen.
Chestnut – for the deep brown-red hen.
Cinnamon – as above.
Copper – like the metal.
Cranberry – mmm, sounds delicious.
Crimson – like the red tide.
Currant – like the bright red berries.
Curry – who doesn't love a red curry.
Garnet – like the stone.
Ginger – My favorite "Ginger" was on Gilligan's Island.
Hazel – like the nut!
Ladybug – Particularly great name for a gold laced wyandotte!
Paprika – for your spicy girl.
Pepper Ann – cute country name.
Phoenix – cause she'll never be ashes.
Red – like the color (or, if you like Orange is the New Black)
Ruby – like the gem.
Scarlet – or Scarlett if she reminds you of Scarlett Johansson
Sienna – for your girl with a deep red/brown hue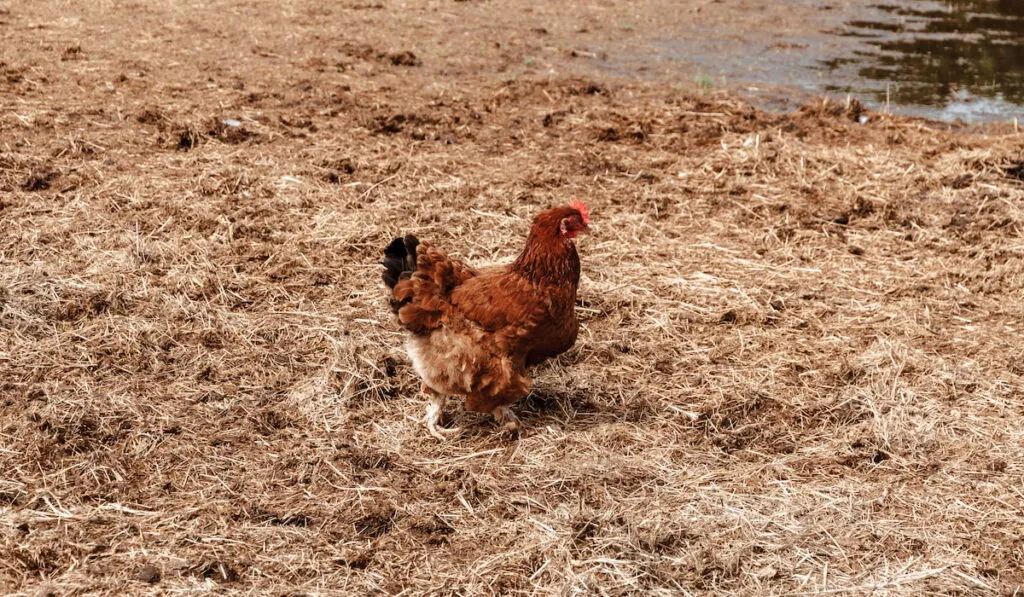 Names for Chocolate Brown Chickens
Depending on the breed, some hens are very much brown. The shades may vary from a lighter brown to a deep chocolate color. In any case, they remind me of candy. Here are some fun candy related names for your chocolate brown colored hens. Remember, these names work just as well for hens of any color!
Bit-O-Honey
Caramel
Cocoa
Dove
Godiva
Hershey
Kit Kat
M&M
Nestley
Pockey
Ruth
Snickers
Taffy
Toffee
Tootsie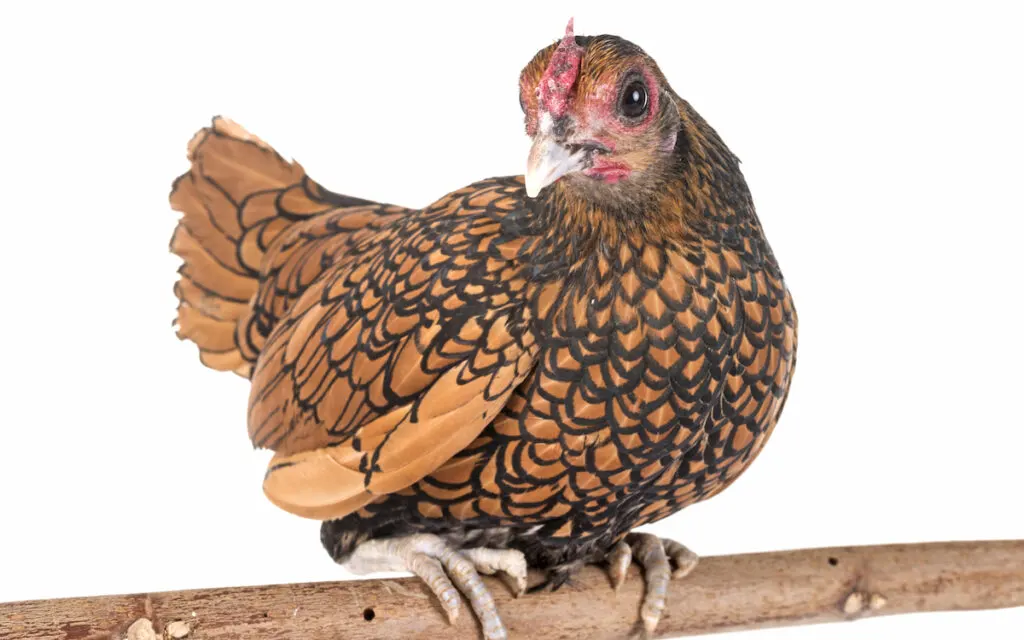 Names for Gold or Yellow Chickens
Buff colored chickens, those that are a lemony yellow or sunshine gold color are absolutely gorgeous. My favorite are buff orpingtons and buff cochins. These names are perfect for your chickens that are gold or yellow.
Aurora
Banana
Biscuit
Brandie
Butterball
Buttercup
Butterscotch
Chamois
Chiquita
Custard
Daffodil
Daisy
Dandelion
Daylily
Glow
Gold Dust
Goldenrod (Goldy)
Honey
Lemondrop
Maize or Maizey
Margarine
Marigold
Nutmeg
Penny
Popcorn
Poppy
Primrose
Sandy
Sol (Spanish for sun)
Soleil (French for sun)
Sunflower
Sunrise
Sunshine
Susie (like Black Eyed Susans)
Tapioca
Choose Names Based on Personality
Every chicken farmer has his or her favorite hens. Do you have a hen that is sweet? Maybe Sweet Pea would work for her. Maybe you have a bossy hen you can call "Bossy".
Sometimes a hens personality will help you choose a name. Of course, a lot of the time we pick names before we know their full personality. That is OK too.
Let Your Kids Pick A Favorite Chicken and Name It
In our flock, my favorite hen was named Goldie. My daughter named her favorite hen Sparkles. These two New Hampshire Red hens were super friendly and easy to spot.
When you allow members of the family to take "ownership" of one or more chickens by naming them, keeping names straight becomes a lot easier. Kids especially will generally have no problem keeping the names of their set of chickens straight.