*This post may have affiliate links, which means I may receive commissions if you choose to purchase through links I provide (at no extra cost to you). As an Amazon Associate I earn from qualifying purchases. Please read my disclaimer for additional details.
Are you a candle lover stuck with a pile of empty candle jars that you cannot bring yourself to throw away?
Don't fret because there are countless ways in which you can repurpose that glassware into practical uses around your home.
The best thing about reusing empty candle jars is that they are extremely versatile and will fit seamlessly anywhere you place them.
Read on for inspiration on how to reuse empty candle jars.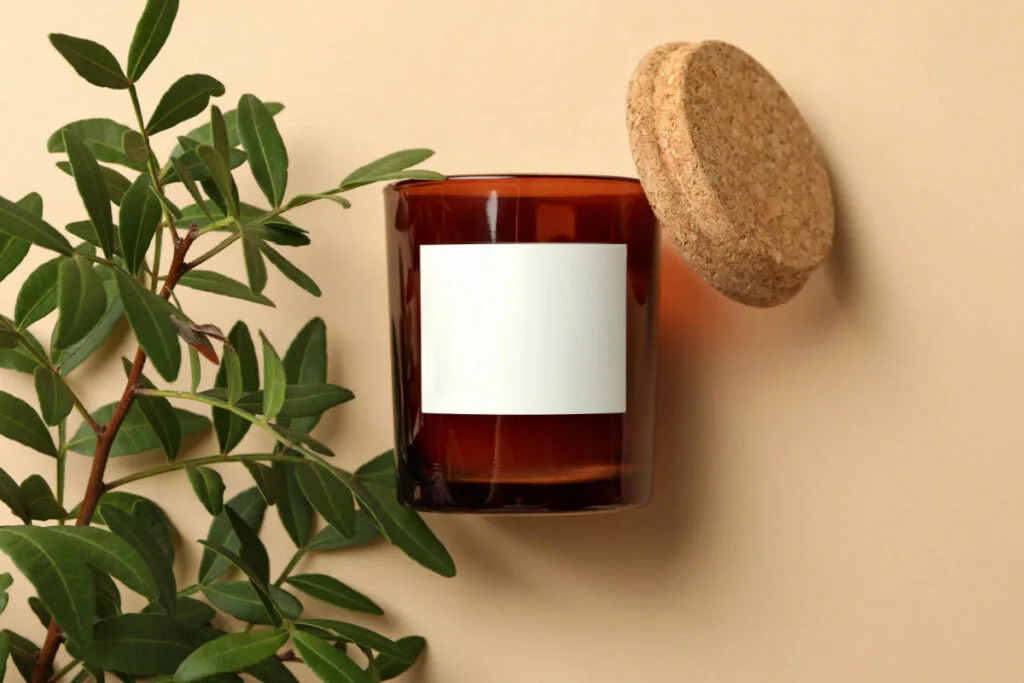 DIY Container
Do you love DIY projects?
If yes, then you are spoiled for choice with numerous ways to repurpose your empty candle jars that are laying around in your house.
Plus, their glass exterior adds a touch of class to your living space.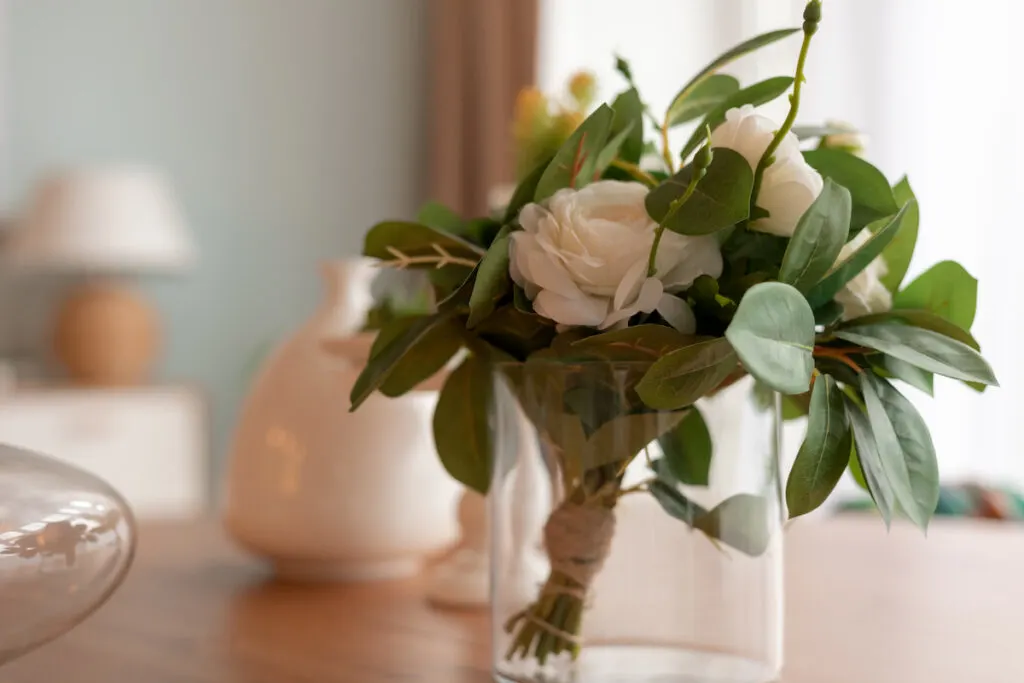 Flower Vase
Most if not all candle jars are usually fancy enough to add an aesthetic appeal to your space.
As such, they will make excellent vessels to hold your small bouquets, adding life to your bathroom or bedside.
Simply half-fill your empty candle jars with water to keep your flowers hydrated.
Use tiny flowers like these:
Baby's breath
Kenilworth ivy
Fairy foxglove
Forget-me-not
Rock cress
Lobelia
Sweet alyssum
Dianthus
Creeping phlox
Pansy
Keep in mind that just like their larger counterparts, some small flowers are also toxic to pets, humans, or both and should be kept out of reach.
Some of these poisonous flowers include:
Lobelia
Lily of the valley
Dianthus
Lantana
Lavender
Butterfly weed
Yarrow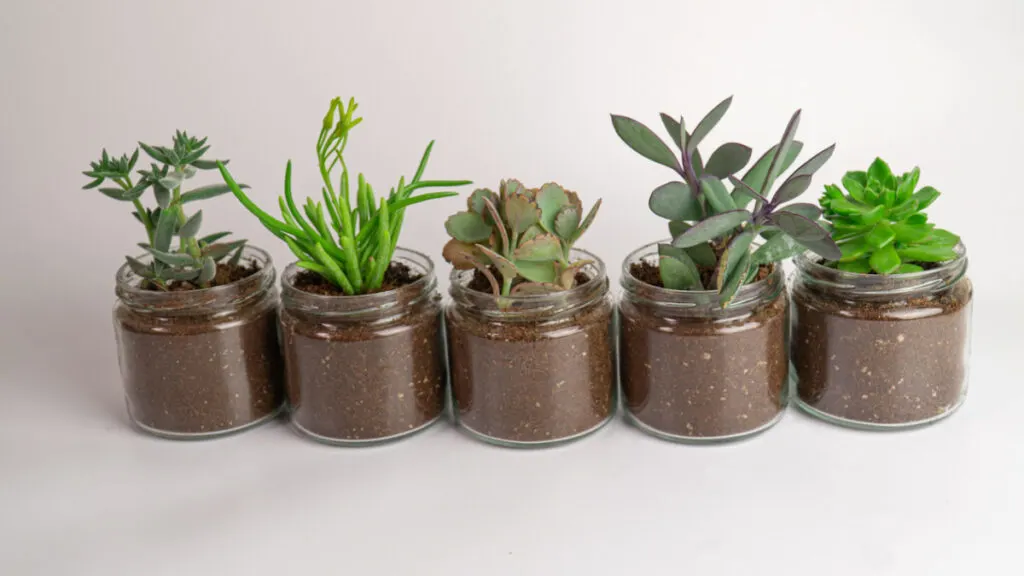 Re-Pot Your Houseplants
Whether you have a green thumb or are a novice trying out your luck, your herbs, succulents, or other dainty plants will love having repurposed candle jars as their new home.
While you can use different-sized jars to create a cute miniature garden, remember to consider each plant's growth rate so that you do not confine their roots.
Storage Container
Empty candle jars, especially the ones that come with lids, make functional storage containers.
They are the perfect way to declutter your junk drawer and store anything from hair scrunchies to hairpins, bobby pins, and anything in between.
While some are quite small, empty candle jars can store practically anything lying around in your bedroom that you want in a central place.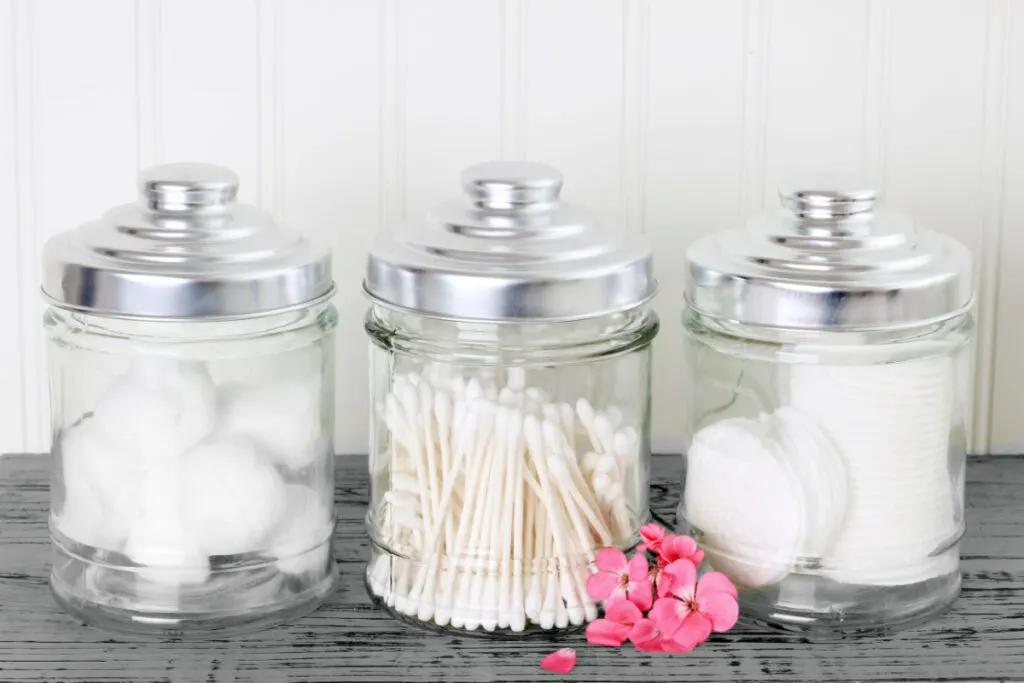 Bathroom Containers
Storing toiletries is another smart way to reuse empty candle jars. Use them to organize what would otherwise be a chaotic mess in your bathroom.
Having some of your bathroom necessities like cotton balls and Q-tips within arm's reach can make all the difference.
Ladies will also love having their sanitary pads well-organized and easily accessible.
Office Desk Organizer
Not finding a pencil or an eraser when you need it can be quite frustrating.
Thankfully, empty candle jars offer all the room you need to hold your office or desk essentials while keeping your desk tidy.
Here you can use candle jars to hold anything from pens, paper clips, paint brushes, and marker pens.
This also applies to makeup desks that can be quite messy. Using empty candle jars will ensure that you can find your jewelry, makeup brushes, nail clippers, and combs effortlessly.
Ensure that your brush bristles — makeup or paint brushes — are always facing upwards.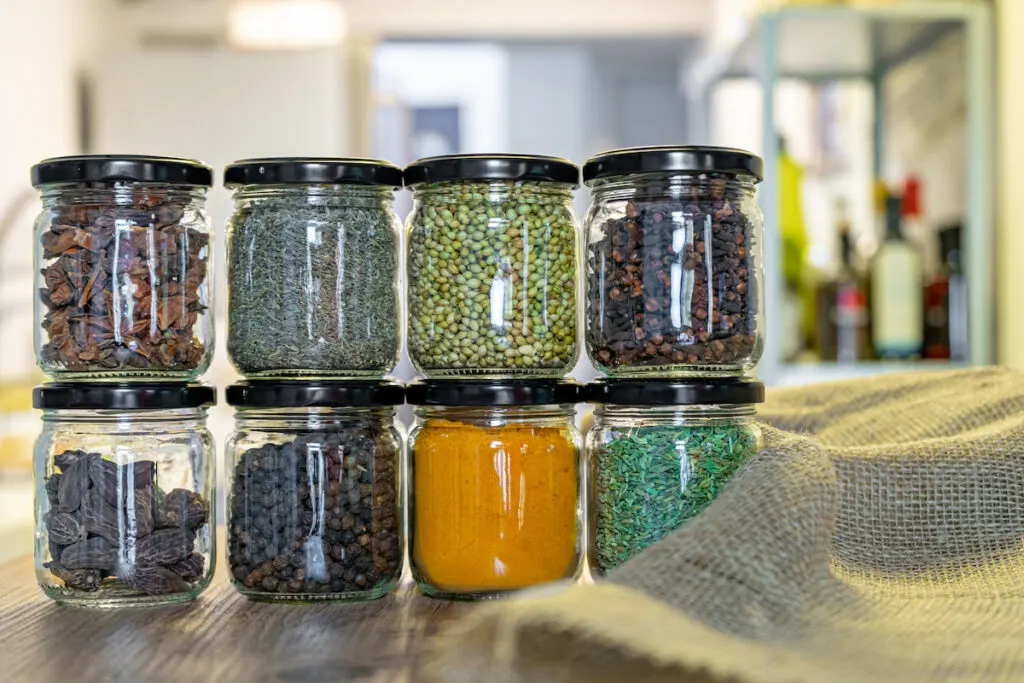 Spice Jars
Upon thorough cleaning and sterilization, you can turn your empty candle jars into spice jars.
They avail a way to store your favorite spices in bulk while adding a minimalistic flare to your kitchen or pantry.
Jam Jars
Besides spices, you can also use empty candle jars to hold your favorite homemade sauces, jams, and nut butter for storage or presentation on the dining table.
Please see the section at the end of this article on how to sterilize these jars.
Jam Recipe
Since nothing beats a tasty homemade jam, here is our favorite raspberry jam recipe:
Ingredients
1 cup of raspberries
2 tbsp. chia seeds (pumpkin, flax, and sesame seeds can do)
½ cup of granulated sugar
2 tbsp. lemon juice
Sterilized candle jars
Method
1. Wash your raspberries under cold water. As is the case with most berries, it will help to soak them in vinegar to help expel all the dirt.
2. Once washed and rinsed under running water, place the raspberries in a saucepan, and cover them with an even layer of granulated sugar and 2 tablespoons of water.
3. Place the saucepan over low heat and slowly cook the berry and sugar mixture until the berries start to disintegrate and the sugar starts to dissolve.
4. At this point, you can use a potato masher to crust the raspberries into a pulp and continue cooking until all the water evaporates.
5. You will know that your homemade jam has reached the right consistency when it doesn't run back into itself when you run a spatula across the bottom of your saucepan.
You can use the back of a regular spoon to check for doneness if you do not have a spatula.
Simply coat the back of your spoon with the homemade jam and run your finger through it. Your finger's path should remain clean.
6. Remove from the heat and stir in chia seeds or any other seeds you might like and two tablespoons of lemon juice, being careful not to burn yourself.
7. Once well mixed, leave on your kitchen counter to cool before pouring your homemade jam into your empty candle jars and refrigerating to set.
Consider using the water bath canning method if you have more jam that you can use.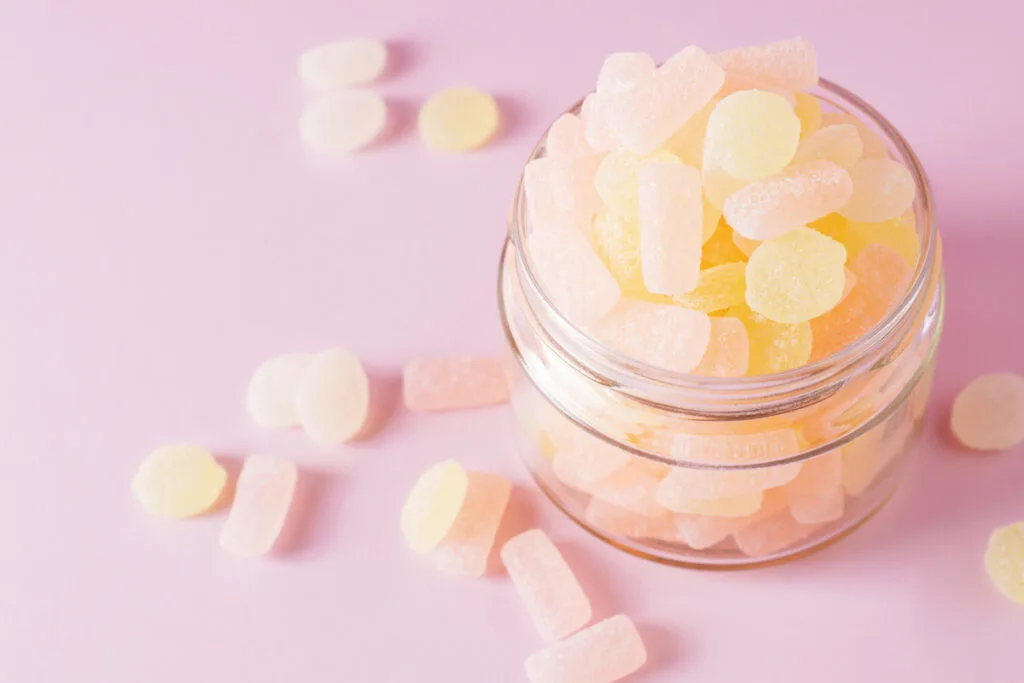 Candy Jars
Life is too short to not snack on treats.
Luckily, empty candles can hold all your guilty pleasures — candy, chocolate, marshmallows, and many more — on your kitchen counter, cupboard, or pantry.
The best part is that candy is quite colorful, and this will add a dimension of color to your space.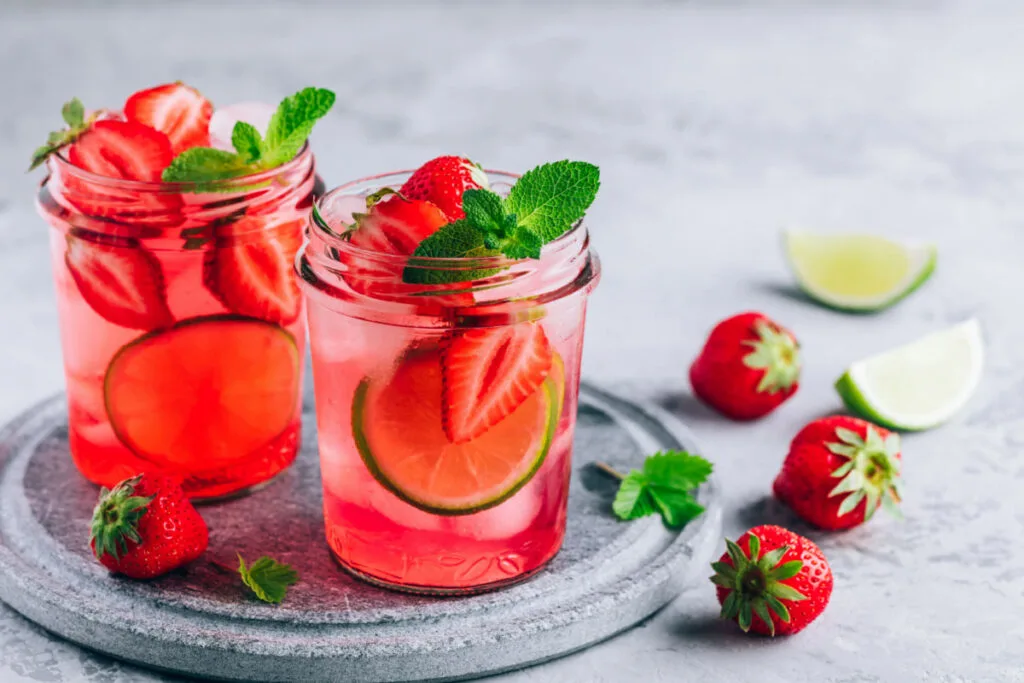 Cocktail Glasses
Empty candle jars make a smart and classy addition to your drinkware collection. With some cleaning and sterilization, your favorite cocktails and drinks will no longer be served in boring glasses.
This trick will work best with candle jars that don't have grooves and those that have lids.
Please see the section at the end of this article on how to clean these jars.
Terrarium Centerpiece
Terrariums are catchy and unique, which makes them great centerpieces.
Fortunately, you only need a lidded candle jar and other readily available components like sand, pebbles, soil, and miniature plants.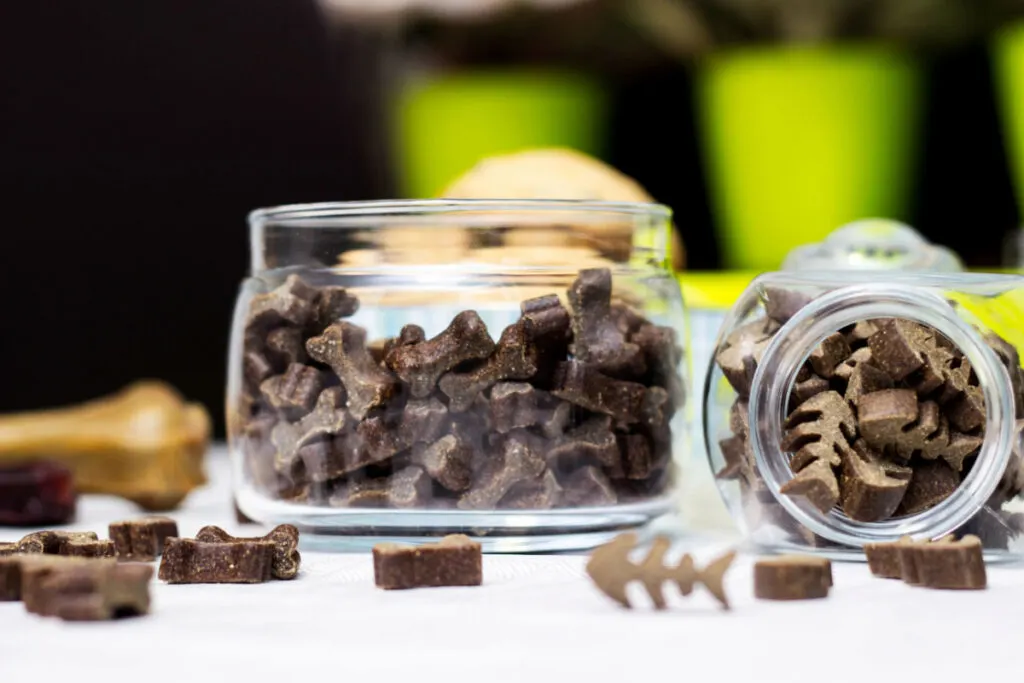 Pet Treat Storage
Storing a pet's kibble and biscuits can be challenging. The smart ones will use their heightened sense of smell to find the treat bag and then chew it open to have a bite.
You can, however, rest assured that your pet's treats and feed are out of their reach when stored in a lidded, empty candle jar.
Keep in mind that mischievous pets might contemplate knocking the jar off an elevated place, hence the need to keep the jars completely out of sight.
How to Clean Candle Jars
Here is everything you need to know about cleaning candle jars.
Method
What to do
Hot water method
Pour a cup of boiling water into your candle jar.
Let it sit for a few minutes to allow the wax to pop up or loosen enough for you to scrape it off with a butter knife.
Once you are done removing the wax, wash and rinse the jar with hot, soapy water.
Freezer method
Put the candle jar in your freezer for an hour.
The longer you allow it to sit in the freezer the easier it will be to remove the wax.
Use a butter knife to pop the wax off the jar.
If this doesn't work, use the knife to break the wax into small chunks.
Use your hands or pliers to remove the wick and the holder at the bottom.
Use hot, soapy water to clean and remove any remaining residue.
Oven method (for when you have many candle jars to clean)
Line a baking tray with aluminum foil and place your candle jars on it.
Place the tray with the jars in an oven preheated within the range of 99°F to 147°F and keep a close eye on each jar.
Remove each jar once the wax melts and pour the molten wax into another container or Ziploc bag to discard.
Wash and rinse the jars with hot, soapy water.
Label removal
Use a mineral oil to lift off the adhesive label and scrape it off under hot, soapy water.
Alternatively, hold a warm hair dryer over the label for a minute and then peel it off.
Sterilization
Place the candle jars in a large saucepan and fill with water.
Boil the water for roughly 10 minutes before removing it from the heat.
Cool before use.
Final Thoughts
Besides being a genius way to get extra storage and decor for your living space, reusing empty candle jars also helps preserve and keep our environment clean.
With a little creativity and imagination, there are endless ways to repurpose your empty candle jars.
That being said, exercise safety when dealing with heat, don't pour any melted wax in the drain, and take care to properly sanitize the jars for jam-making.
Resources: