*This post may have affiliate links, which means I may receive commissions if you choose to purchase through links I provide (at no extra cost to you). As an Amazon Associate I earn from qualifying purchases. Please read my disclaimer for additional details.
All you need is a fresh batch of tortillas and your imagination to create a killer burrito. If you're in the mood for something tasty to put in yours, check out these 5 types of meats (and vegan options too!).
We'll share which meat cuts are the tastiest and even share some cooking styles perfect for a burrito.
Beef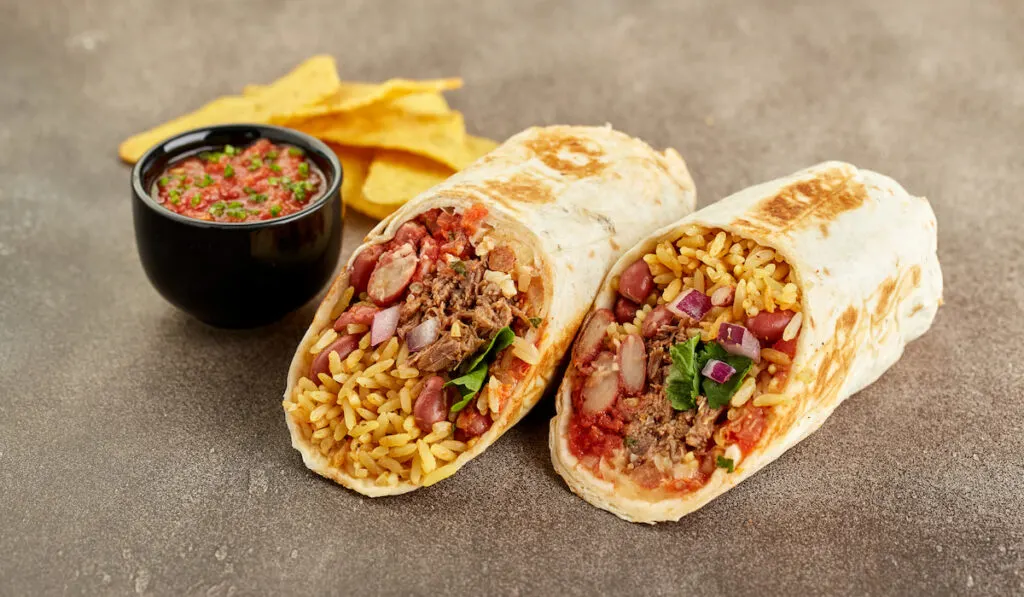 We're not just talking about plain ol' beef here. We're talking about great cuts and cooking processes that will make your mouth water and your bad mood blues melt away.
If you're in the mood for a beefy flavor that will change your burrito game, give these a try.
Barbacoa
Barbacoa is typically made with beef cheek. In Mexico, many people still make barbacoa the traditional way, using an in-ground fire pit and large leaves from plants like the maguey.
Creating a slow and steady fire, they place the leaves in the ground and wrap the meat inside, covering it completely and letting it roast until tender. The leaves and the fat create a flavor explosion that goes great in a burrito.
Perfect Pairings: Barbacoa burritos are best without a lot of jazz because the meat packs a huge flavor punch. Try adding a bit of crunch with raw onions sprinkled with salt and splashed with lime juice for a tangy taste you won't be able to get enough of.
Carne Asada
Using dried, red chiles of many kinds and staples like garlic and clove creates a dreamy sauce that you can spread over cuts of sirloin or ribs. Making it is simple and cooking is a slow process that you can do in a slow cooker or oven.
Adding it to your burrito is a game-changer, and sure to be a hit with anyone you share it with.
Perfect Pairings: Try dicing up a bit of Pico de Gallo (jalapeño, onion, tomato, and cilantro with a twist of lime) with Carne Asada for a tangy and tasty flavor.
Pork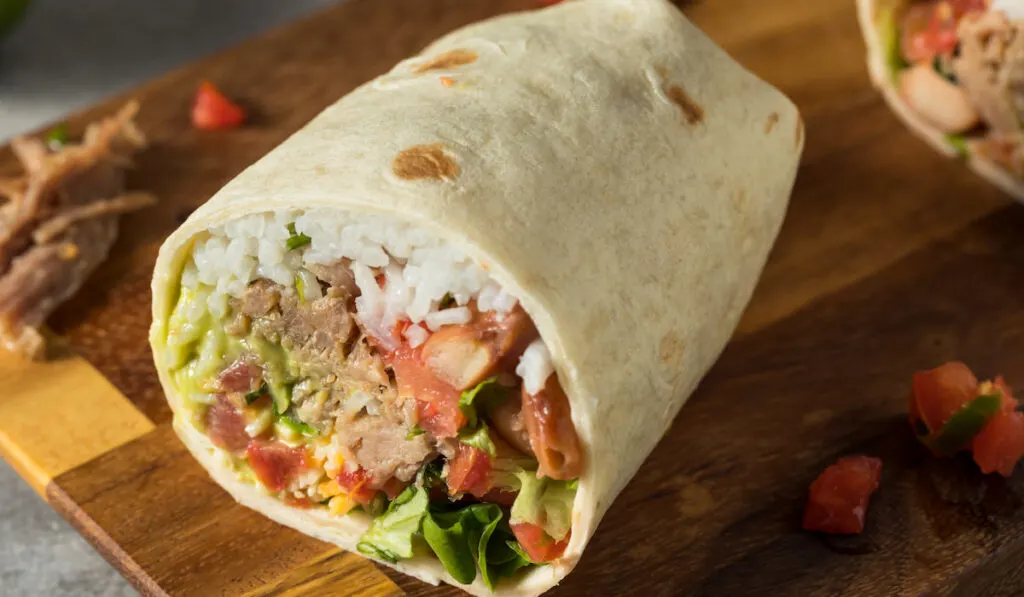 Another type of meat that pairs perfectly with any kind of burrito is pork. Pork is great with salty and savory seasonings and sauces that add a tinge of sweetness.
Don't just get pork and cook it up, try out these unique styles for your perfectly porky burrito creation.
Pork Tenderloin + Pineapple Stir Fry
For a sweet-infused pork creation, try pairing pork tenderloin with pineapples in a savory stir fry. You can add all ingredients once the pork is cooked and sauté them all before rolling them into a burrito.
Perfect Pairings: A dollop of sour cream adds the perfect bit of creaminess this dish needs to get a 5 out of 5 from whoever you're sharing with.
Pork Shoulder Butt Roast
This cut of meat is perfect when it's cooked slowly, allowing all of the spices and juices to fuse with one another. Add it to a slow cooker and let it go for hours, revealing a tender and flavorful meat for your burritos.
Perfect Pairings: For this one, add a few radishes for the crunch and dice some cilantro before topping with your favorite hot sauce.
Chicken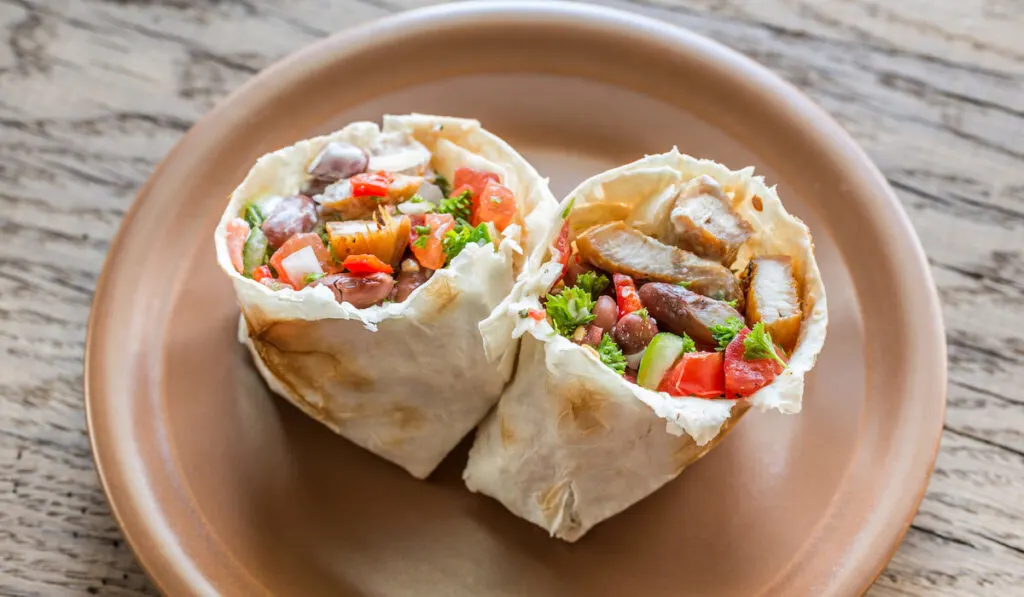 Chicken can be cooked in so many ways, which is why it's the perfect meat to add to burritos. Whether you want it salty, herby, spicy, or sweet, chicken can make just about anything work.
Chicken + Taco Seasoning
Taco seasoning is a mixture of cumin, red chili pepper, and cloves, along with salt and pepper. When mixing it up the right way and adding it to chicken breast, you'll have a south-of-the-border flavor that pairs with staple burrito toppers.
Perfect Pairings: Try the works for your burrito, adding cheese, lettuce, tomato, and sour cream for an unforgettable burrito creation.
Chicken + Creamy Lime
Chicken is great for soaking up flavors and holding onto marinade whether you cook on a stovetop or in the oven.
For this creation, use a breast or thighs and marinate them with yogurt, lime, and spices for a unique twist on traditional burrito meat.
Perfect Pairings: Cilantro. That's all you need!
Vegan Options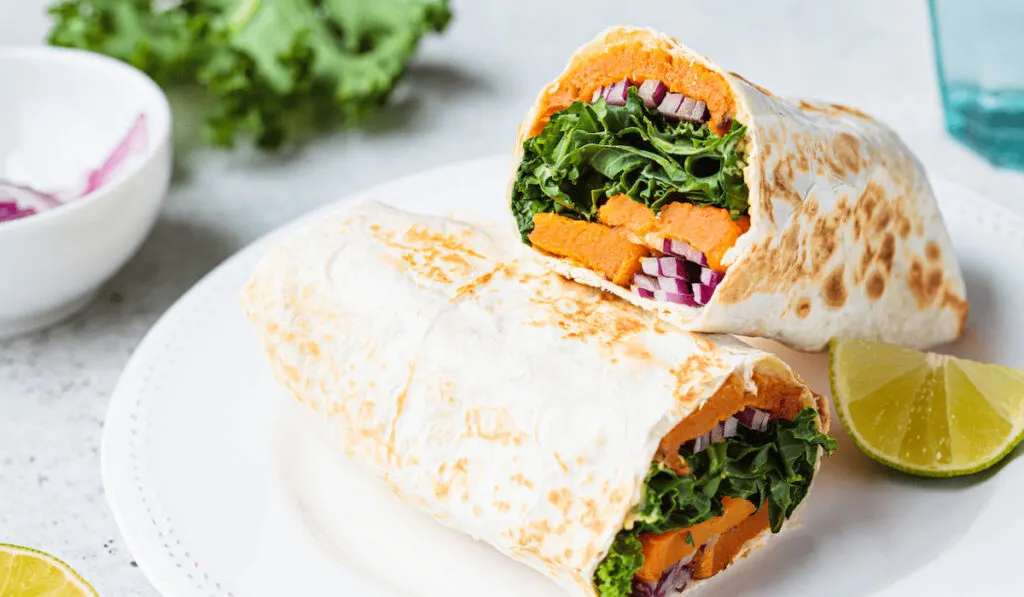 If you're part of the meatless Monday train, we've got a few ways that you can still enjoy burritos. The market for meatless options is expanding, with tons of great options to choose from no matter what your preference.
Tofu
Tofu is a great meat alternative, adaptable to all cooking styles and fitting in with all types of flavors too.
Try a spicy creation with lime, bread it and bake it for some added crunch, or find out how to make it taste exactly like your favorite meat.
Veggies
Veggies are a great meat alternative, especially those with hearty flavors. Try eggplant to add a twist to your next burrito dinner night or get creative with squash and zucchinis for a colorful and tasty creation.
You could even mix all three and add any other veggies for a stir fry that goes great with practically anything.
Beyond Meat
There is a wave of new brands of meatless meat on the market, some that could fill even the most carnivorous human. Beyond Meat has all kinds of styles like patties, meatballs, and more, allowing you to choose your style and cut.
Buy your favorite and add it to your next burrito for a tasty creation without any meat.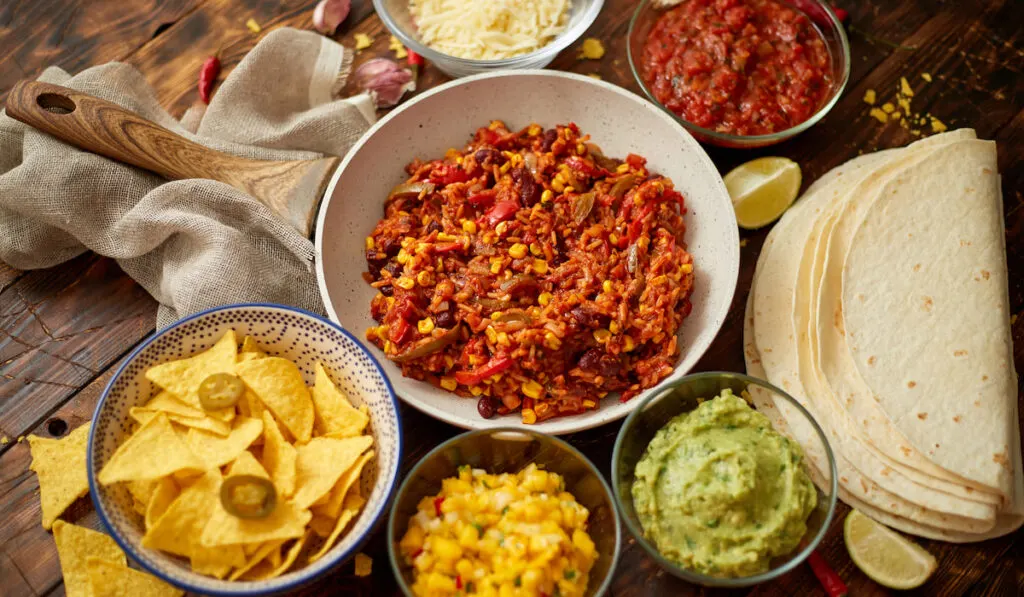 Change Up Your Burrito Game
Burritos are a versatile meal that can go from breakfast to dinner and everywhere in between. The options are endless when it comes to fillings, even when it comes to meats.
To get the most out of your next burrito-making experience, try out our 5 suggested types of meat for burritos.
Whether you're craving a sweet flavored Asian infusion, or you want something more tame like a salted and lightly spiced slow-cooked creation, a burrito is a perfect meal to make it happen. Even if you're not a meat-eater, you have options, with some juicy and flavorful meat substitutes and alternatives that you should give a try.
Resources