*This post may have affiliate links, which means I may receive commissions if you choose to purchase through links I provide (at no extra cost to you). As an Amazon Associate I earn from qualifying purchases. Please read my disclaimer for additional details.
Cheese isn't the first thing you think of when you imagine what ingredients go well with a bowl of instant noodles.
However, many people are surprised to learn that many cheeses go fantastically with ramen noodles. People in Asia have even started putting cheese in their ramen as a fusion dish.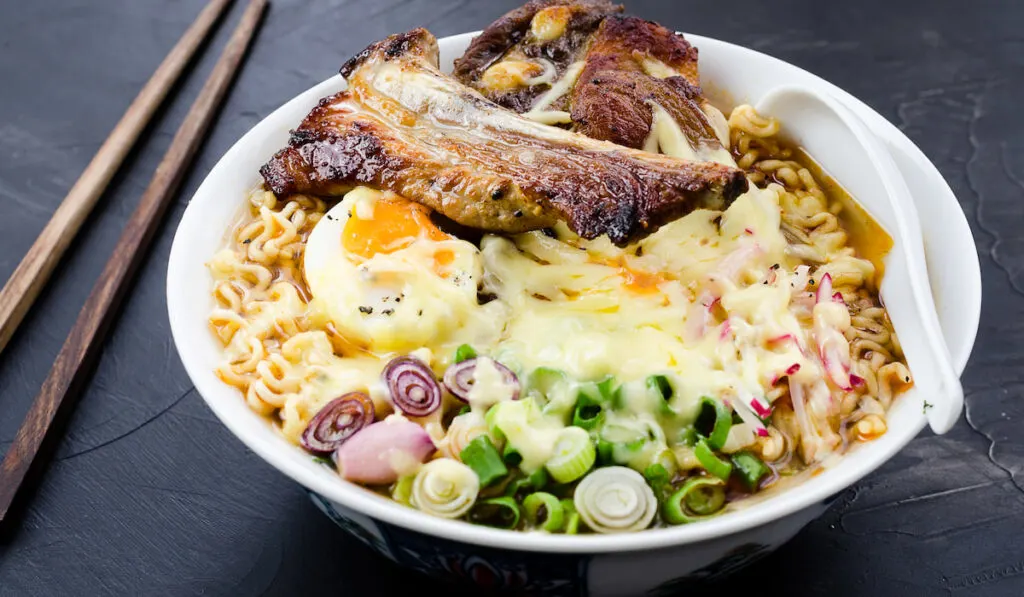 Cheesy ramen is available in Korea and Japan, where much of the world's most delicious ramen packets come from. They're adding cheese, and the trend is slowly growing here in the United States.
In addition to modern twists on traditional soup noodles, for decades Americans have added cheese to ramen to make kids happy. Sprinkling cheese on ramen noodles is a terrific method of making the dish more appealing to children or picky eaters.
Here are seven types of cheese that taste great in ramen for a twist on one of your favorite fast meals.
1. American Cheese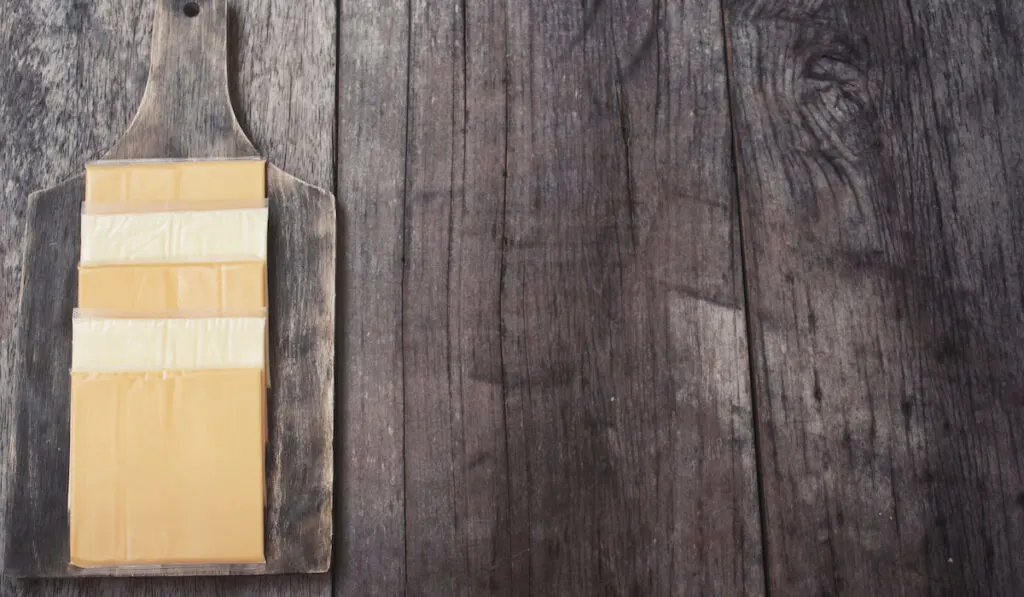 American cheese is great because it melts quickly and is a familiar flavor that people love.
We all remember American cheese on our burgers, grilled cheese sandwiches, or bologna. It's what many of us grew up with, taking to school for lunches or having dinner at home with the family.
It might not seem like an obvious combo, but American cheese tastes great with ramen because it melts, coating the noodles in cheesy goodness.
However, this type of cheese doesn't do so well in broth. Putting it into hot soup is prone to clumping up and looking like small yellow balls floating around your beef ramen.
Instead, take the noodles out of the soup before adding a slice of American cheese on top. Give it time to melt before sprinkling salt, fresh black pepper, and some fresh scallions on the noodles.
It'll be a new favorite at home!
2. Pepper Jack Cheese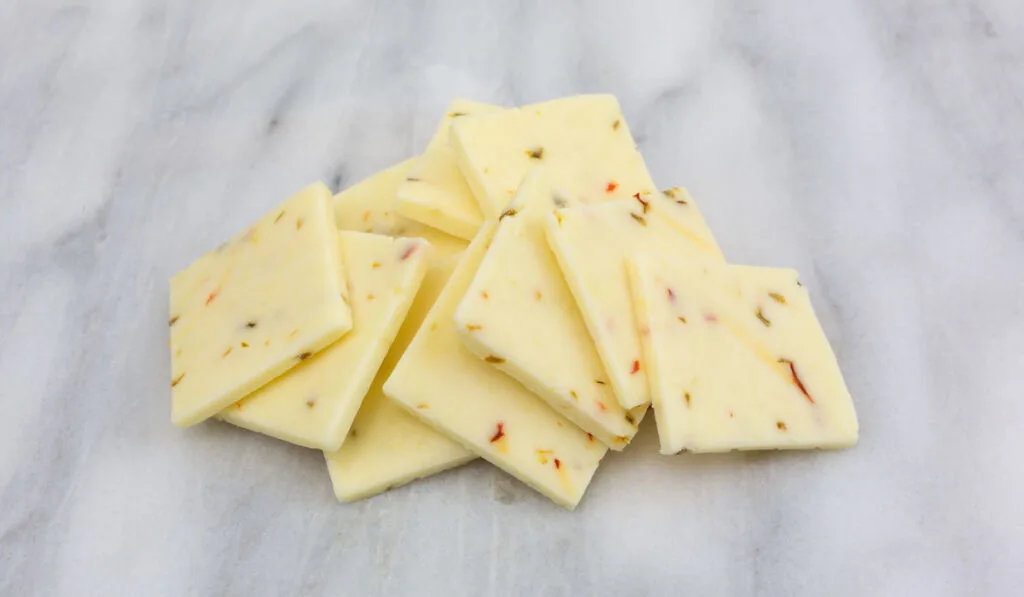 Spicy ramen is becoming more popular in the States.
Pepper jack cheese is a terrific choice for adding to ramen noodles. The main thing here is that you can either put the pepper jack cheese in the broth or melt it directly on your noodles.
You'll get more of the cheese taste on the noodles if you take them out of the broth, and you don't need to use as much to get the spicy kick you want.
Pepper jack cheese goes very well with richer flavors like beef rather than lighter chicken stock instant noodles.
3. Leftover Mac'n'Cheese Powder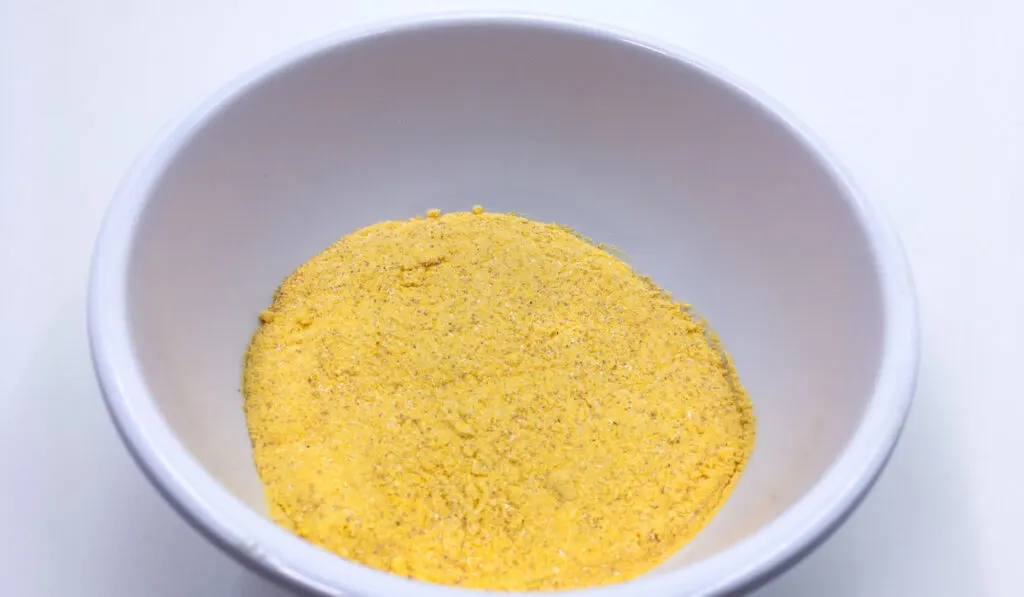 This isn't fresh cheese, but the leftover cheese powder that you find in macaroni and cheese boxes.
Sometimes, people don't use all the cheese powder inside boxes of mac and cheese. That, or you had to use the pasta when making macaroni Bolognese.
Simply take the packet of cheese powder and sprinkle it over dried noodles for a version of mac and cheese that your kids will love.
4. Mozzarella Cheese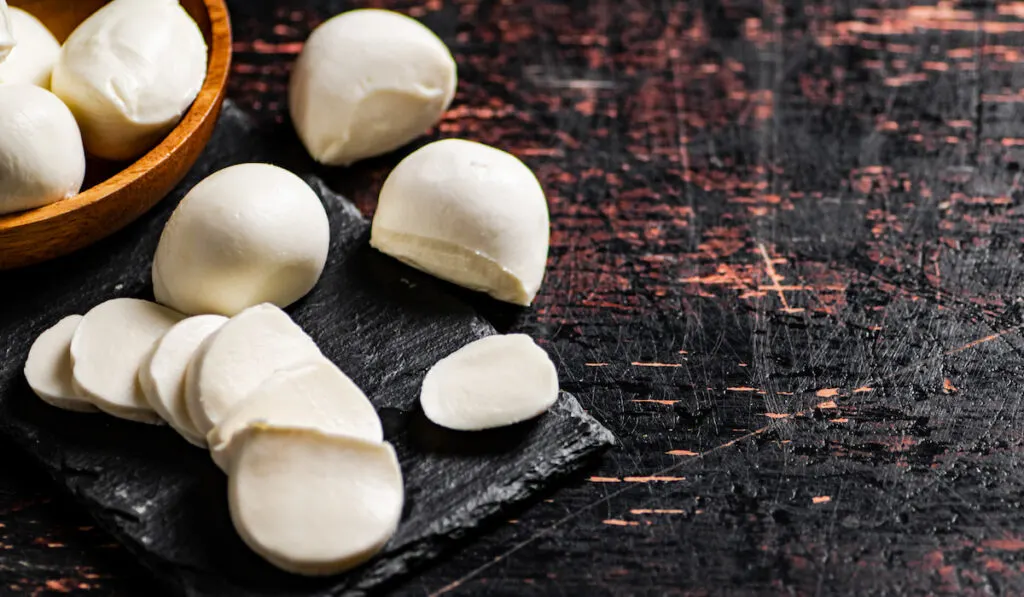 Mozzarella cheese is a popular choice for ramen because it's stringy and it has a light flavor. The cheese adds a lot to the texture of your noodle dish without taking over the whole thing.
Typically, a pack of shredded mozzarella does best in the broth because you can sprinkle it onto the noodles until you get the consistency you like.
Try adding corn, scallions, or other vegetables to give the ramen dish some needed crunch.
5. Sharp Cheddar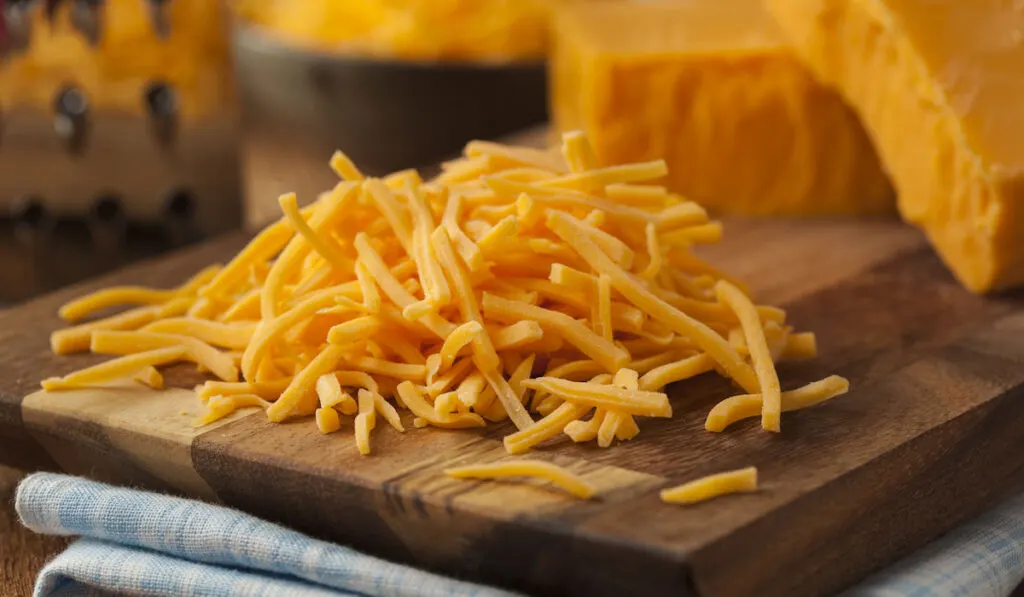 Sharp cheddar is a wonderful way to add some zesty flavor to otherwise mundane ramen noodles.
It's a great option, especially if people are tired of eating a lot of ramen packs every week. By cutting some slices of fresh sharp cheddar and adding them to the soup, you'll elevate the flavors and get a new experience.
Any time you work with sharp cheddar, you should beware of adding too much cheese because sharp cheddar can quickly go from a nice added flavor to overtaking the dish.
6. Parmesan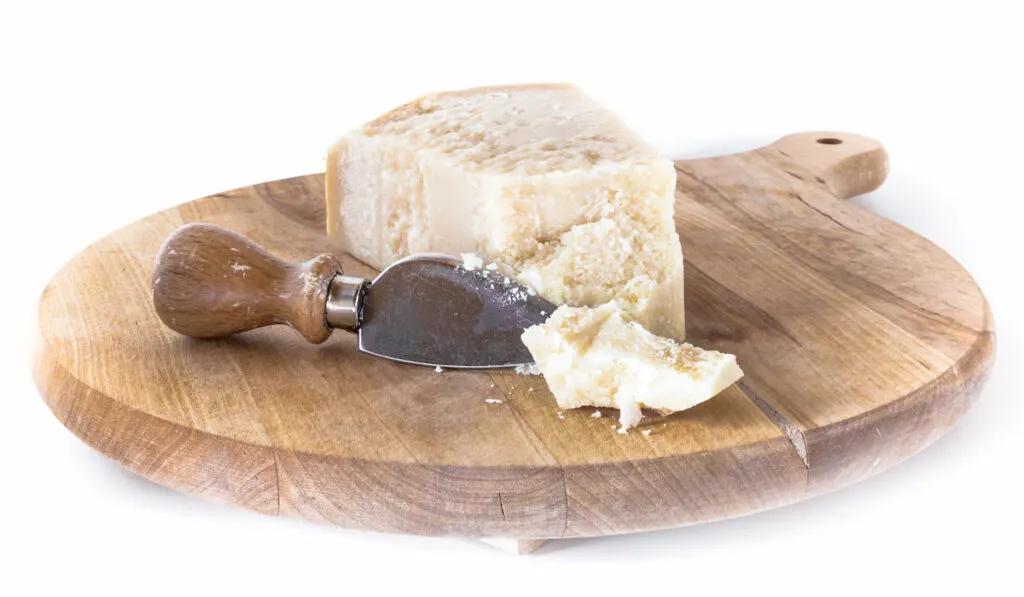 Lots of people like adding parmesan cheese to their ramen. People have been eating noodles with parmesan for centuries, so it's no wonder why it's among the most popular cheese dishes for ramen noodles.
Parmesan is great for kids who don't like eating soup with their noodles.
You can take the noodles from the pot and put them on the plate. Then, add fresh cracked pepper and parmesan cheese before serving.
Let the parmesan melt into the hot noodles for better flavor, if possible. You can also add some chunks of ham or bacon to turn it into a new version of carbonara pasta.
7. Provolone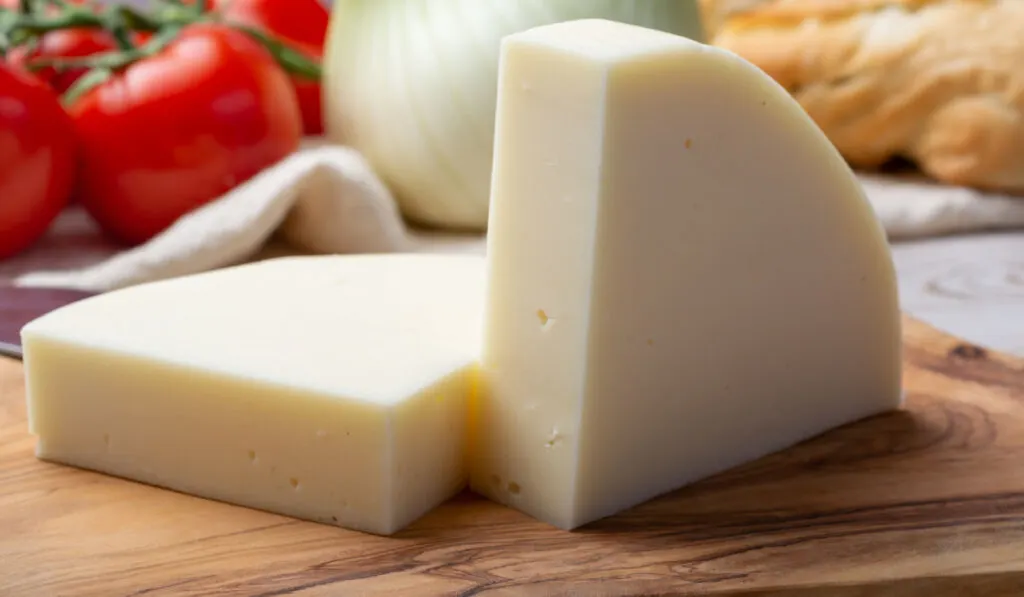 Provolone is another mild cheese that tastes great with ramen noodles. It's common on sandwiches across the country, so you can find it in any local grocery store near you.
You can take a slice of provolone cheese and lay it over the noodles once you're done cooking them.
Let the noodles steam the cheese for a minute before eating them. The provolone will melt on the noodles and give it a nice topping of cheese.
Tip: Don't Add Cheese When the Noodles Are Super Hot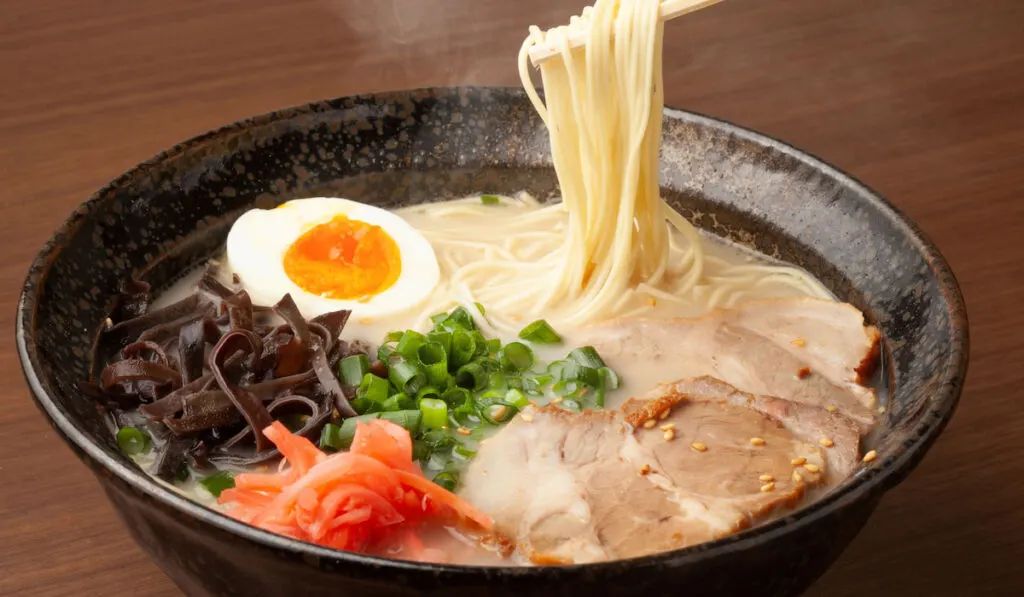 Watch that you don't add cheese to ramen noodles when either the noodles or the broth is too hot.
If it's scalding, it can break down your cheese too quickly, and you'll have clumps of cheese in your ramen that don't melt over your noodles.
Instead, wait until your noodles cool down a bit, then add the cheese on top. The noodles will still be hot enough to melt the cheese and coat the noodles more evenly.
Final Thoughts
The next time you make ramen, try adding cheese! You'll probably love it and have a new way to make a fast, comforting meal.
Resources