*This post may have affiliate links, which means I may receive commissions if you choose to purchase through links I provide (at no extra cost to you). As an Amazon Associate I earn from qualifying purchases. Please read my disclaimer for additional details.
Flat surfaces are essential in the kitchen, but they are also prone to collecting random items and supplies.
Your kitchen won't run smoothly, no matter how great your cupboards or countertops are, if you don't take the time to properly store your kitchen appliances, snacks, cutting boards, and other utensils.
You can change your kitchen's functionality by just learning how to better utilize and maintain your existing counter space. Keep reading for a few helpful tips for decluttering kitchen counters!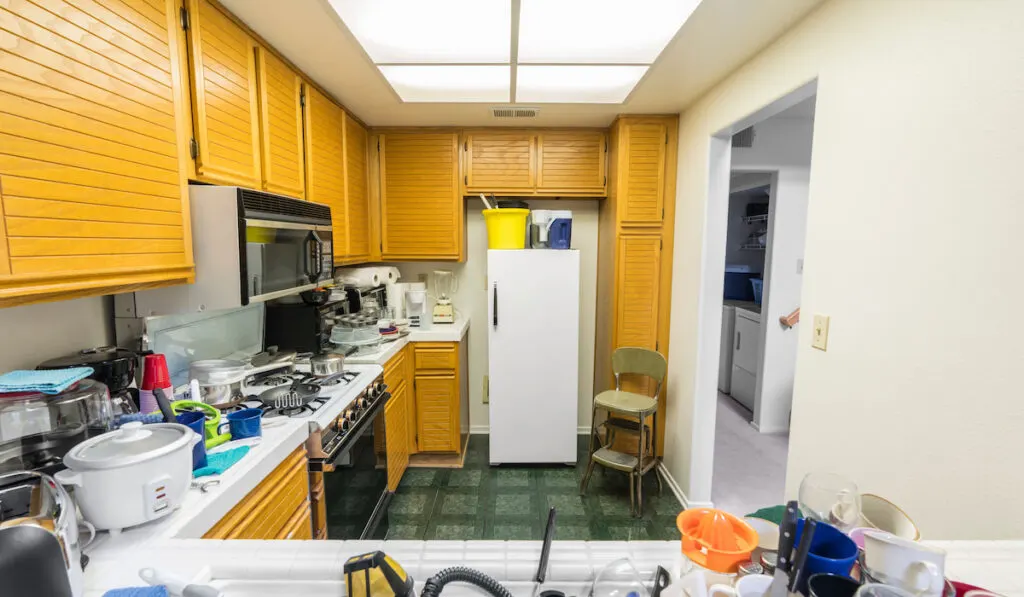 1. Remove Everything off Your Countertop
Taking everything off the counter is the first step in reorganizing a cluttered kitchen. When your counter is clear and tidy, you are more likely to seriously consider the next item you place on it.
We have a habit of thinking that whatever we've always kept on the kitchen counter should remain there, but if you're limited on space, you'll need to get inventive.
You need to decide if something belongs in this prime spot on the counter or if it would be better off in a drawer or cabinet.
Consider your routine and the things you use every day.
A coffee maker, toaster, and kettle are three excellent examples.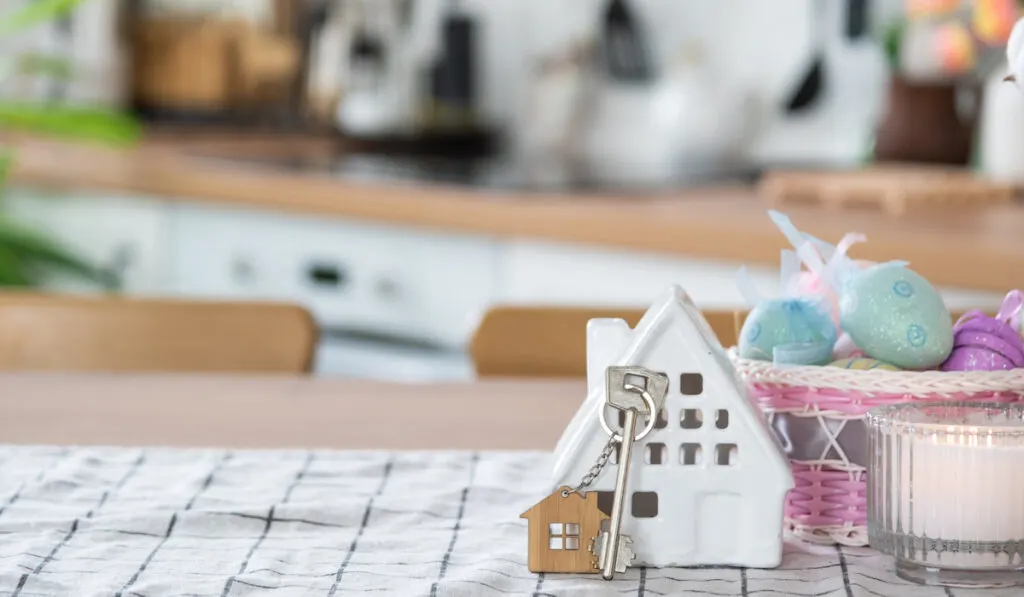 2. Remove All Non-Kitchen Stuff
Get rid of anything that doesn't belong in the kitchen.
Dust catchers have no business being kept on your kitchen counter.
By doing so, you'll free up space in your kitchen while also eliminating potential dust and filth traps.
Remember, you need an easy-to-clean surface for preparing food on your countertop.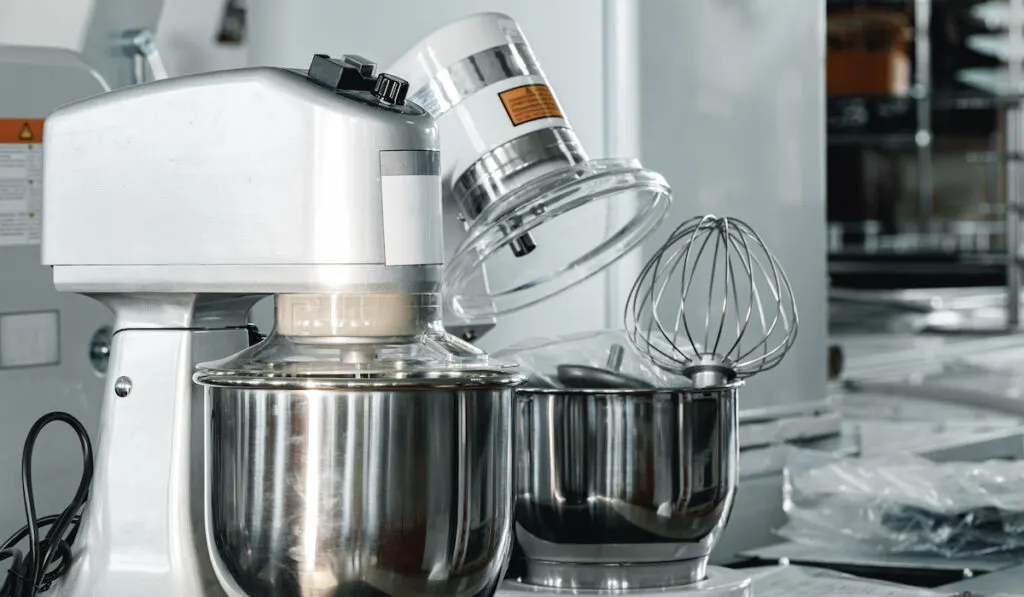 3. Hide Kitchen Appliances
Create a short list of necessary gadgets and store the rest away. Finding a spot to keep large kitchen appliances you don't use frequently might save a lot of valuable space.
Mixers, waffle makers, juicers, and slicers may all be stashed out of sight in a corner cabinet or pull-out drawer until they're needed.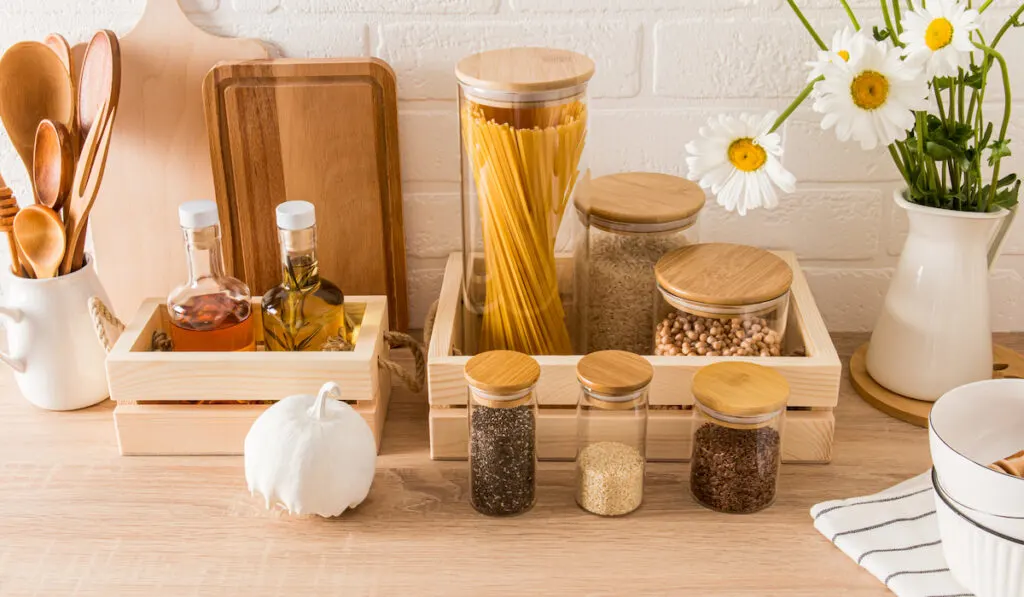 4. Use a Tray to Create a Cooking Spice Station
This is one of the best tips on my list since it is the most straightforward and efficient technique to maintain clean kitchen surfaces.
Salt, sugar, an olive oil bottle, a pepper grinder, and balsamic vinegar are just a few of the pantry basics for those who cook frequently.
With this arrangement, all of your necessities can be neatly arranged on a tray in front of you, and you can easily slide the tray aside to wipe down your work area.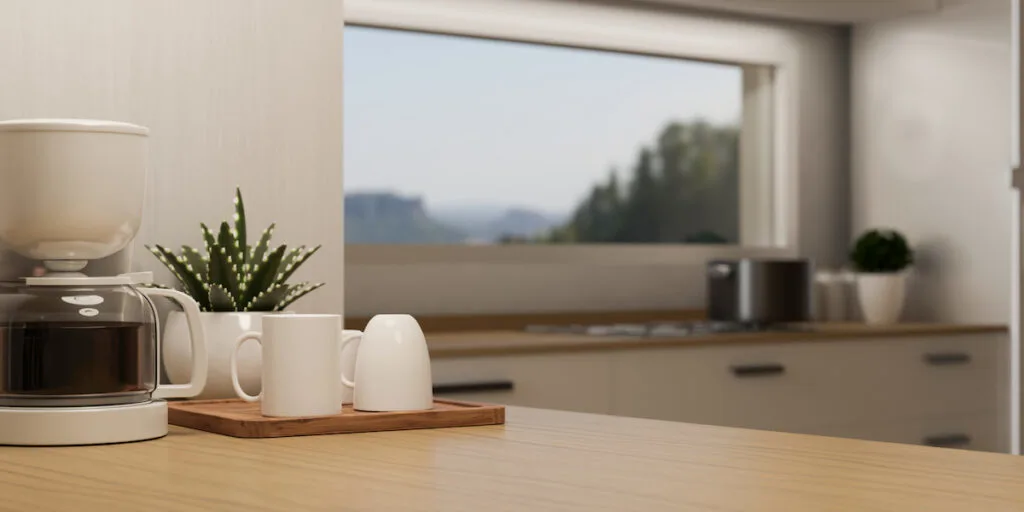 5. Coffee and Tea Station
The coffee and tea supplies on your kitchen counter can also be contained using the tray system.
If you drink coffee or tea on a daily basis, a stylish coffee station is a great way to organize all of your essentials.
6. Avoid Paper Clutter
In many homes, the kitchen serves as the de facto nerve center for the household.
7. Shelves for Cookbooks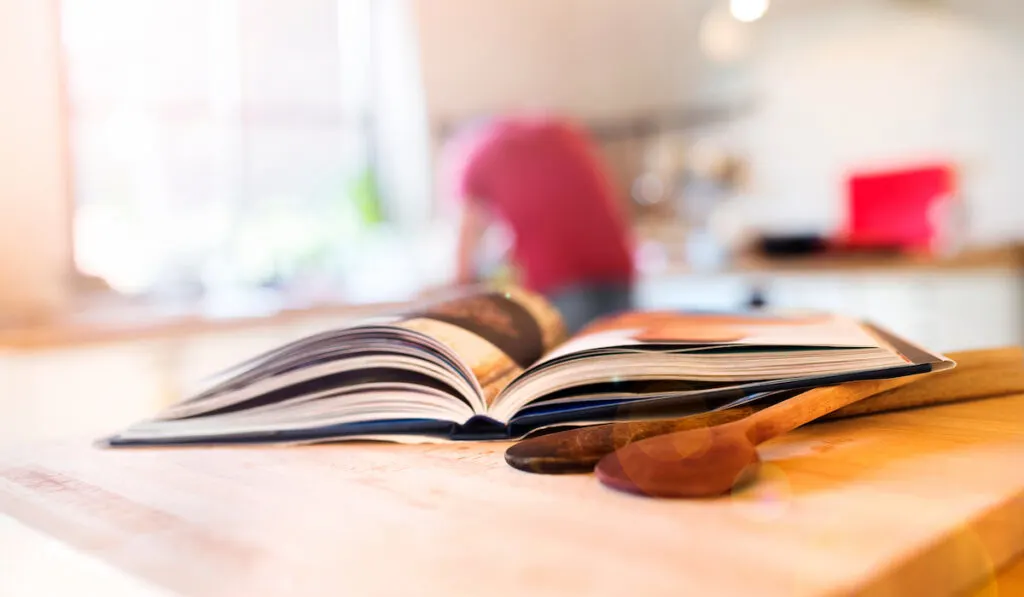 Cookbooks are another thing that should be hidden from plain view. Therefore, you should look for a way to add extra shelves for them.
The vertical area above and around kitchen cabinets is often underutilized, so some homeowners mount shelves on the sides of their cabinets or walls.
Adding shelves on both ends may make the kitchen island a great option for keeping your cookbooks or other items.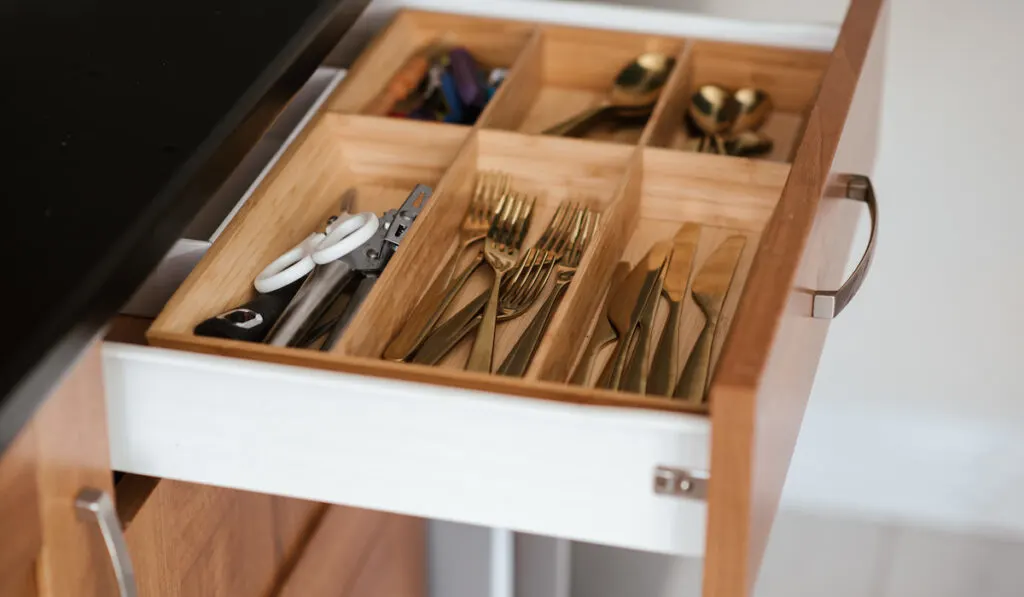 8. Make a Well-Organized "Everything" Drawer
Never-before-used matches, twine, birthday candles, pens, spare batteries, a torch, and rubber bands could all end up in your kitchen.
Set aside at least one drawer for these specific items.
Divide and categorize the drawer's contents by filling it with a few containers and managing this chaos.
9. Create a Tech Hub
Make a designated spot for your phone, charger, and other tech equipment, whether it's a drawer or a pretty basket.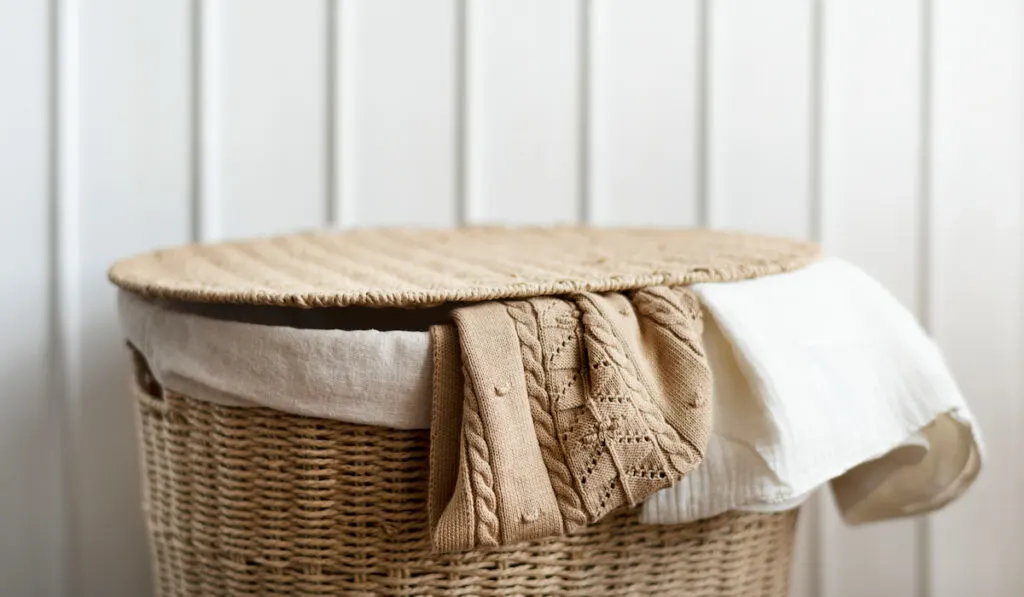 10. Family Baskets
If you have children, it can sometimes feel like your kitchen is flooded with countless kids' items.
From hair ties and small plastic toys to kindergarten artwork and notebooks, the list is practically endless.
Many families' daily routines begin and end in the kitchen, so it's natural that it's also a common dumping ground for our kids' belongings.
If your family requires a lot of storage space, select a larger size or get multiple ones so everyone has their own.
The baskets should be emptied and reorganized regularly to prevent clutter.
11. Make the Most of Your Area with Magnetic Arrangements
If there is a lot of stainless steel in your kitchen, it makes perfect sense to utilize magnets to clear off the surface.
If your refrigerator is freestanding, you can use magnetic jars, hooks, or hangers to give counter space-hogging items a new home.
For kitchens that are particularly crowded, magnetic shelving units with numerous levels and optional accessories like paper towel holders might be a lifesaver.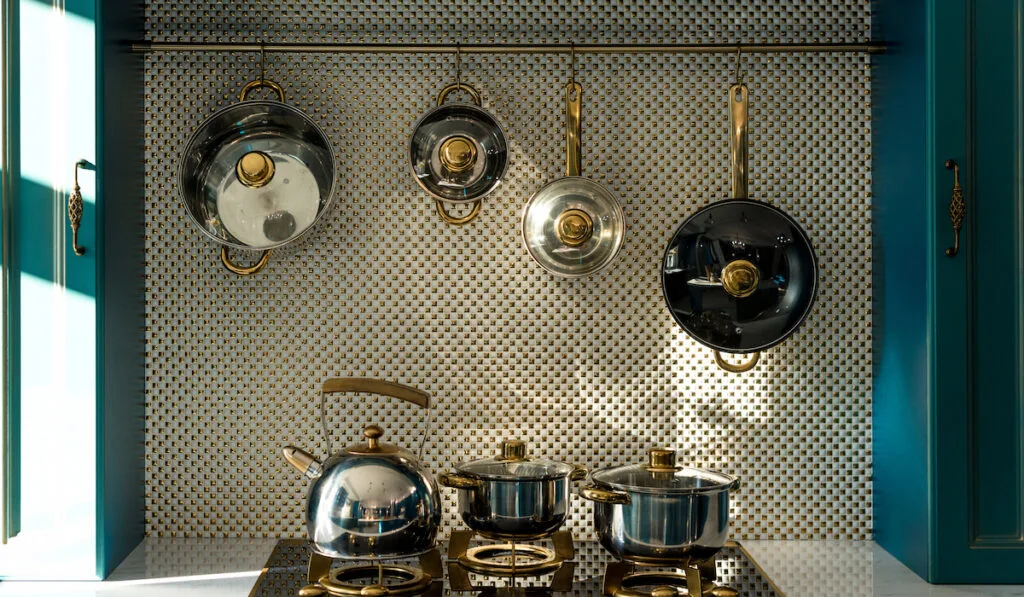 12. Install Pot Racks
When your kitchen's storage space is limited, retrieving items from the counter may be difficult.
A pot rack can help you keep your kitchen neat and make it easier to grab what you need.
13. Install Utensil Rack
Keeping your cooking utensils in a nice container on the countertop is convenient, but it may also take up a lot of room.
As a result, you can keep your kitchen neat and your tools close at hand.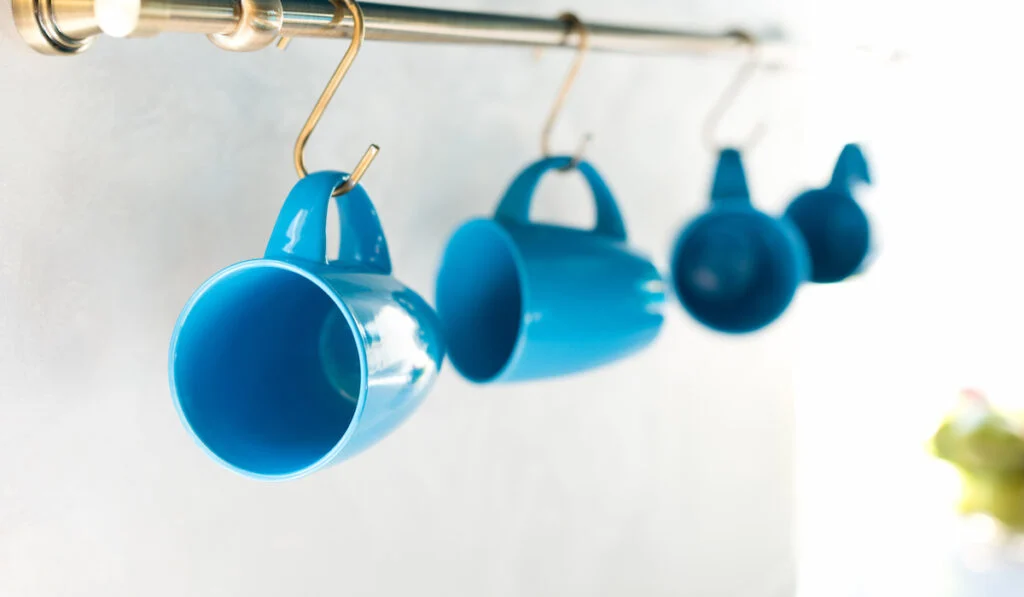 14. Hanging or Mounted Kitchen Options
If you need more space than what is already available in your kitchen cabinets and drawers, you should seriously consider making a few adjustments.
You can try one of these other helpful hanging gadgets to declutter your kitchen countertops, depending on your kitchen's layout and available space:
Fruit baskets for hanging or mounting on the wall.
Spice racks mounting on the wall.
Hooks to hang coffee mugs on the wall.
Cutting board racks mounting on the wall or insides of cabinets.
Pegboards.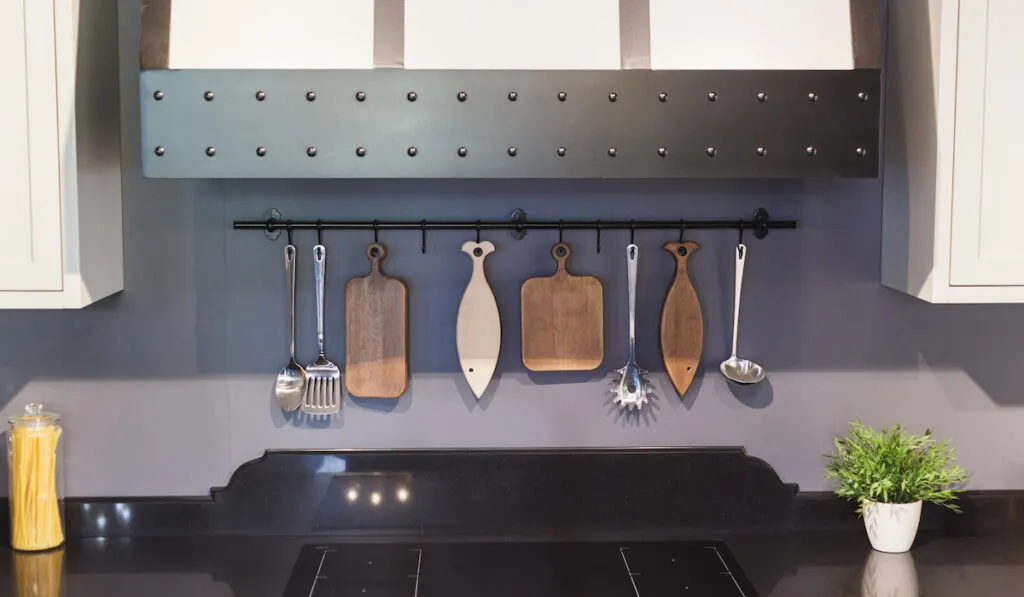 15. Cutting Boards
Chopping boards are a good example of those things that are usually handy but end up taking up valuable counter space in many homes.
As long as they aren't too worn out, chopping boards may be a stylish addition to your kitchen, whether they're made of wood or ceramic.
If you want to save even more room, stack them vertically against the wall or the edge of the cabinet.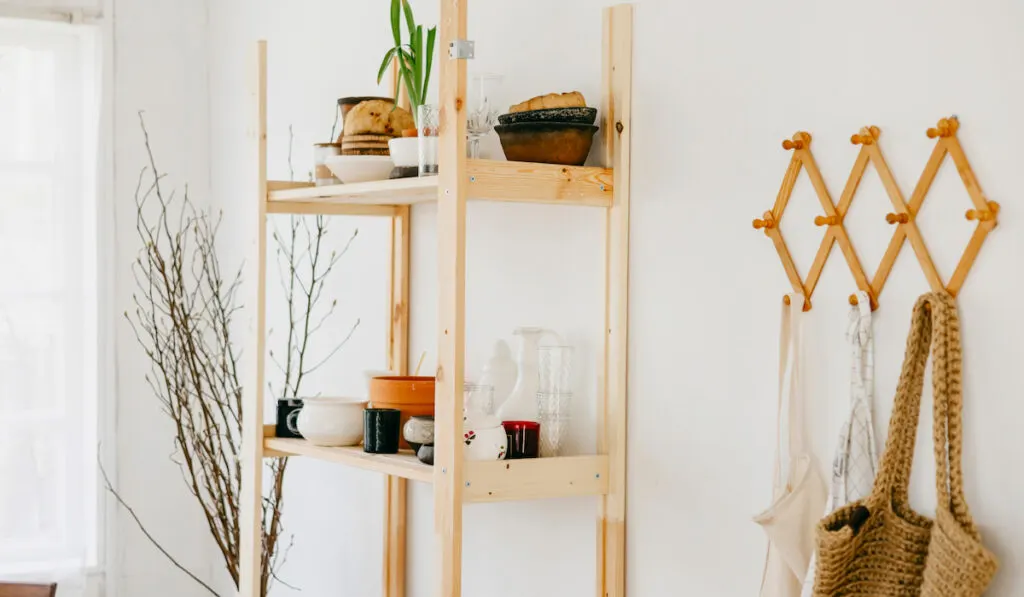 16. Add Open Shelving
The trend of open shelves in kitchens has been going on for a few years, but it doesn't look like it will stop anytime soon.
Open shelves look best when they're at eye level, so they become a natural focal point of the room.
However, most kitchen nooks offer enough wall space for open shelves to conceal less attractive appliances.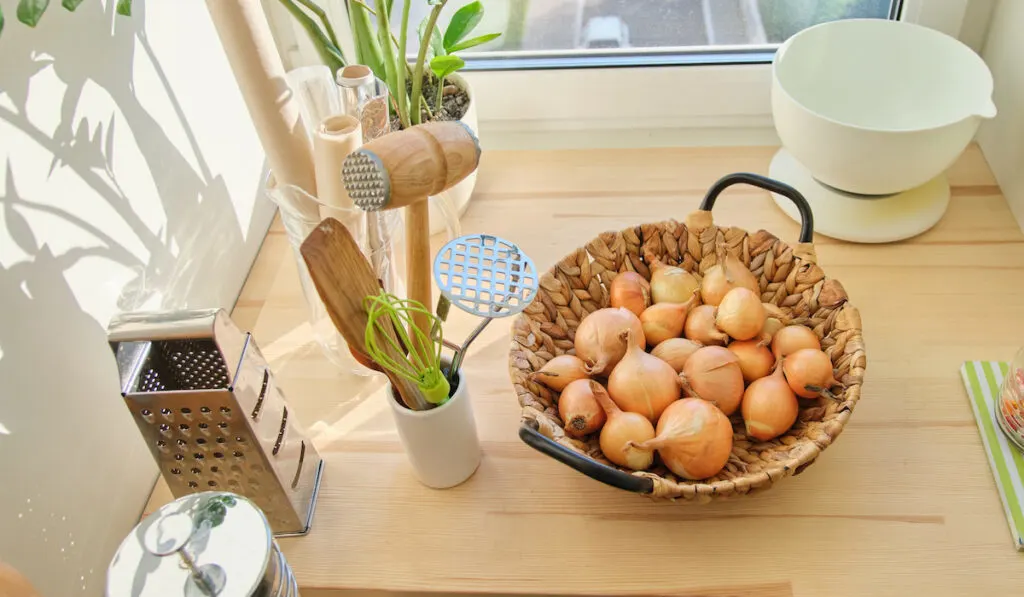 17. Buy Some Baskets
If you're short on cabinet space, use baskets to keep goods off the counter and out of sight.
For instance, water hyacinth baskets are eco-friendly, attractive, and practical; they may be woven from regenerative materials and available in various sizes to hide the clutter on your kitchen counters.
A kitchen basket serves many purposes, including transporting food from the pantry to the table, shopping from the car, and bringing in the garden harvest.
Final Thoughts
If you know how to organize your kitchen counters like the pros, you'll have more room to work with while cooking, less effort when cleaning up, and a more pleasant environment overall.
Too much stuff tends to accumulate on kitchen countertops. Things we use frequently for cooking often wind up residing on the side, giving the impression that our kitchen equipment and products are taking over.
When you total everything up, it's easy to see how fast kitchen countertops can get cluttered.
If you want your kitchen to function at peak efficiency, you need to clear the clutter and get organized.
By following the tips presented here, you can keep the kitchen, the hub of the home, neat and tidy for your family.
Resources