*This post may have affiliate links, which means I may receive commissions if you choose to purchase through links I provide (at no extra cost to you). As an Amazon Associate I earn from qualifying purchases. Please read my disclaimer for additional details.
A builder-grade home is excellent for those of us who cannot afford to spend a fortune on the house of our dreams but who do have enough finances available to invest in a smaller home.
Buying a builder grade home as an entry-level first home purchase allows you to take that first step to owning a home of your own without the high prices of a custom-built home!
You can update a builder grade home by following our nine great, affordable tips!
Paint your cabinets
Replace light fixtures
Dress up ceilings
Update mirrors
Upgrade baseboards
Give interior doors a facelift
Add a plank wall
Paint window frames
Give your house a makeover
A typical builder grade home is mass-produced, which means that you don't have any say in planning the house or the materials used in the building process.
The bathroom and kitchen fixtures, the paint, and finishing throughout the home are all provided by the construction company.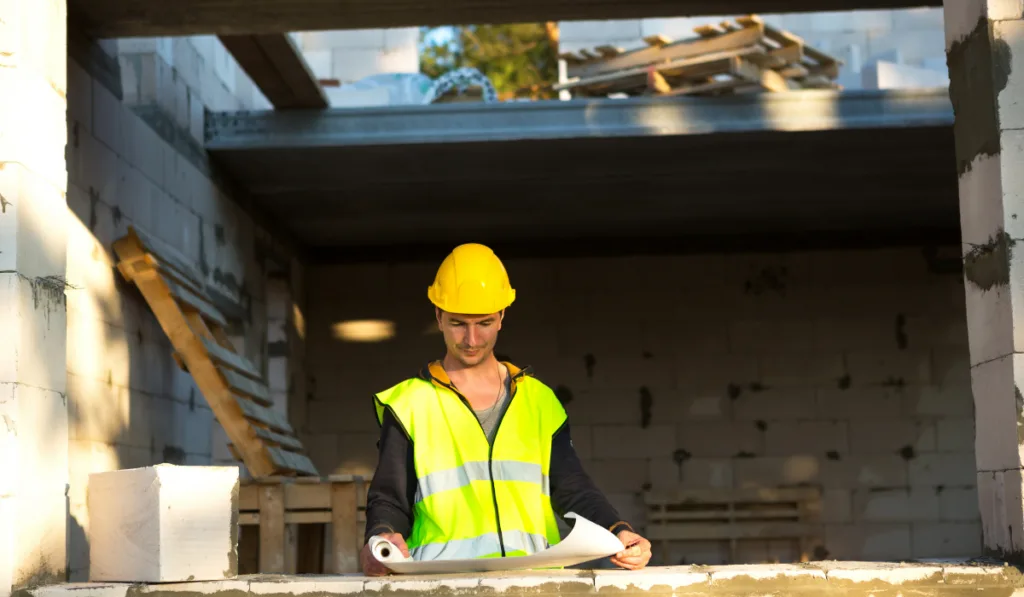 The good news is, with some planning and a bit of hard work, a builder grade home can be revamped and upgraded to look how you want it to look!
Are Builder Grade Homes More Expensive?
Builder grade homes are less expensive than custom homes due to the lack of custom materials and finishes required to complete them. Additionally, builders are often able to take advantage of quantity discounts when buying materials.
Building your own home is always going to be an expensive undertaking, but there are a few reasons why a builder grade home could be more beneficial to you than a custom-built home.
Many building contractors already have standard floorplans for you to choose from, cutting down on architect costs.
In addition, they generally supply a limited range of fixtures and fittings, cutting costs even further for you as you don't have to source your own from expensive suppliers.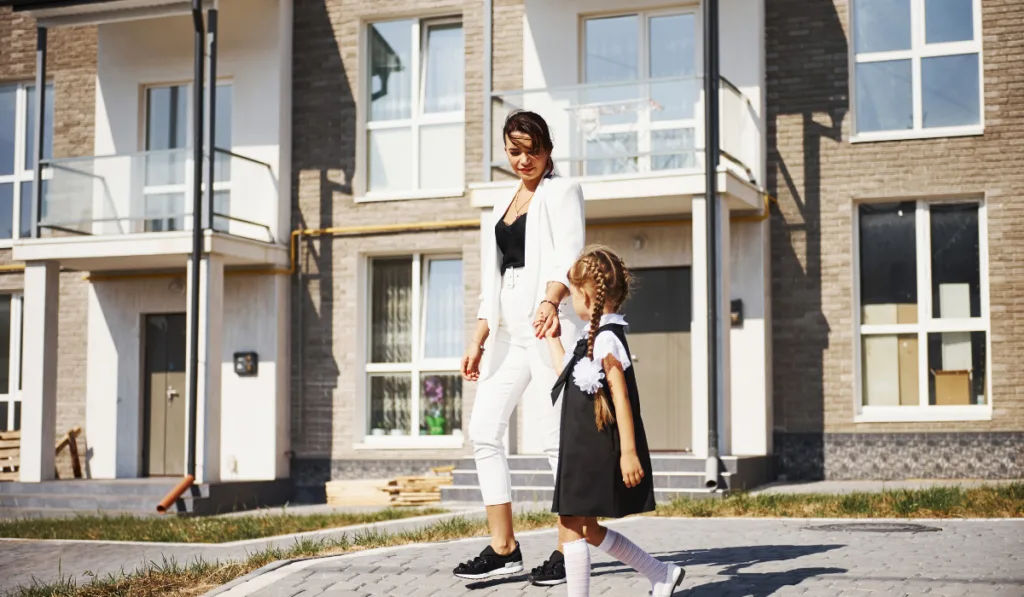 Are There Any Benefits To Building A Builder Grade Home?
Yes, if you are building your own first home instead of moving into a ready-built custom-built older home.
You don't have to pay for your builder grade home until you move in! So your finances are safe in the bank earning you interest until moving in day!
Contractors can build builder grade homes in 4 – 6 months as they have already built many of the identical-style houses, so they are familiar with the layout.
You can build your builder grade home according to the budget you have, with the view to upgrading when your budget improves. In the meantime, you own your own home!
Is There A Downside To Building A Builder Grade Home?
While building a builder grade home does have many benefits, there are a few possible snags that could change your mind.
Generally, the same contractor is used to build all the homes in the same neighborhood. Therefore, your exact floorplan could be used in many homes throughout the neighborhood!
As the floorplan is standard, if you want any changes or additions, it will cost you more to make the changes.
Material options are extremely limited, and standard materials will be used.
Building decisions must be made very quickly, and the building plans will be made based on your choices. If you would like to change your mind and decided differently about anything during the building process, you will be charged extra.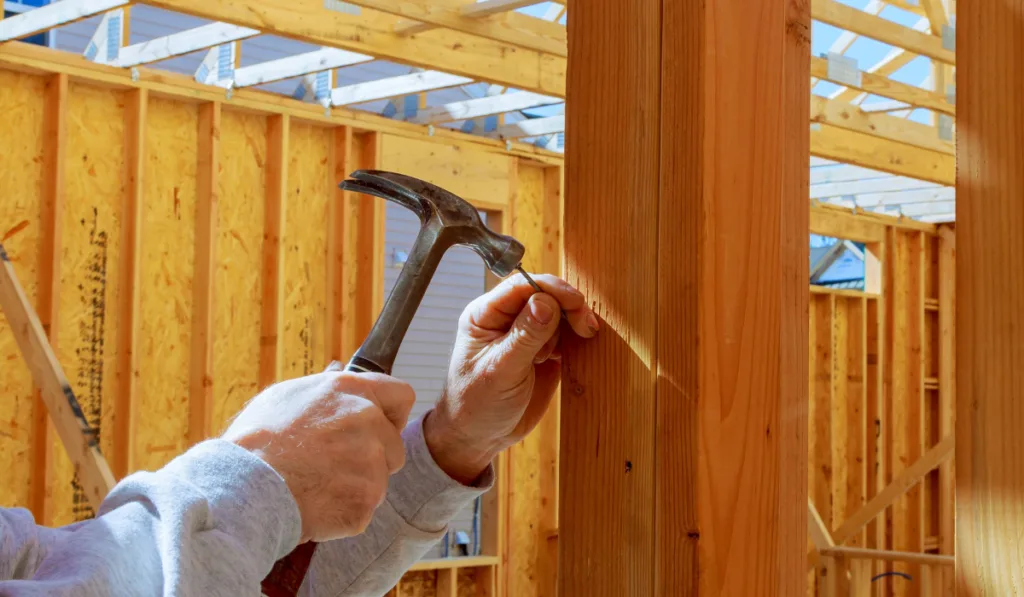 Builder Grade Vs. Quality Grade, Is There A Difference?
Builder grade materials and products are cheaper than higher-grade materials, which means they can be less attractive and less durable.
Building materials are classified into four grades. The higher the building grade, the better the quality, so when you use builder-grade materials, they are the lowest grade on the market.
Using builder grade materials does not mean that you are getting the bottom of the barrel materials; instead, it means that you are getting no-frills materials that may need more maintenance down the line than higher-quality materials.
Your home will not collapse around you if you use builder grade materials to build your home!
These are the four grades of building materials:
Builder grade. Average quality mass-produced and pre-built materials.
Quality grade. Good quality materials at a lower cost than custom grade materials.
Custom grade. Specially ordered, not available in hardware stores.
Ultra-custom grade. High-end products, specially ordered and customized to the buyers' specifications.
Builder and quality grade materials are more affordable options, while custom and ultra-custom grades are the top of the range of customized materials.
9 Ways To Update Your Builder Grade Home
Now that you have moved into your new home, there are a few ways that you can upgrade and add your own touch without spending too much additional money.
Always do your research online or visit your local hardware store for ideas before buying.
1. Paint Or Re-Stain Your Cabinets
Bathroom and kitchen cabinets can be painted or stained according to your color scheme for the room. Add motifs and different handles to the doors to create a customized look.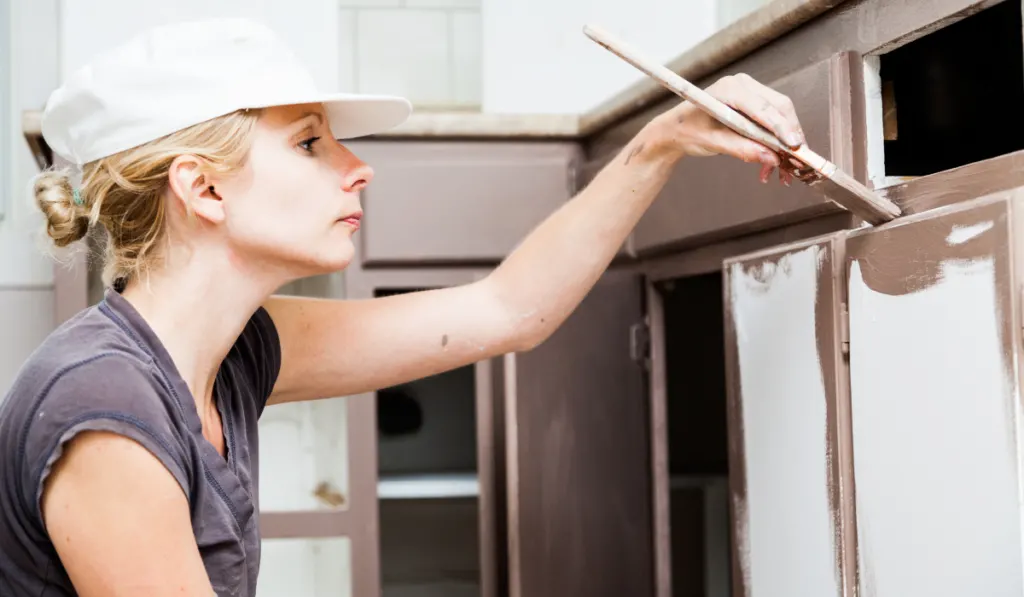 2. Replace Or Paint The Light Fixtures
Some light fixtures can be painted with spray paint for an updated look.
But, for a completely new look, why not visit your local goodwill store and see if they have any inexpensive crazy looking brass bowls which you can turn into lampshades!
Then, hang them from the existing roof, light fitting on a chain to create an old-style, traditional look.
3. Dress Up Your Ceilings
Most builder grade ceilings are painted white. Add character to your ceilings by installing decking or a ceiling medallion and a unique light fixture. Then, paint or stain the ceilings to match your new cupboard doors!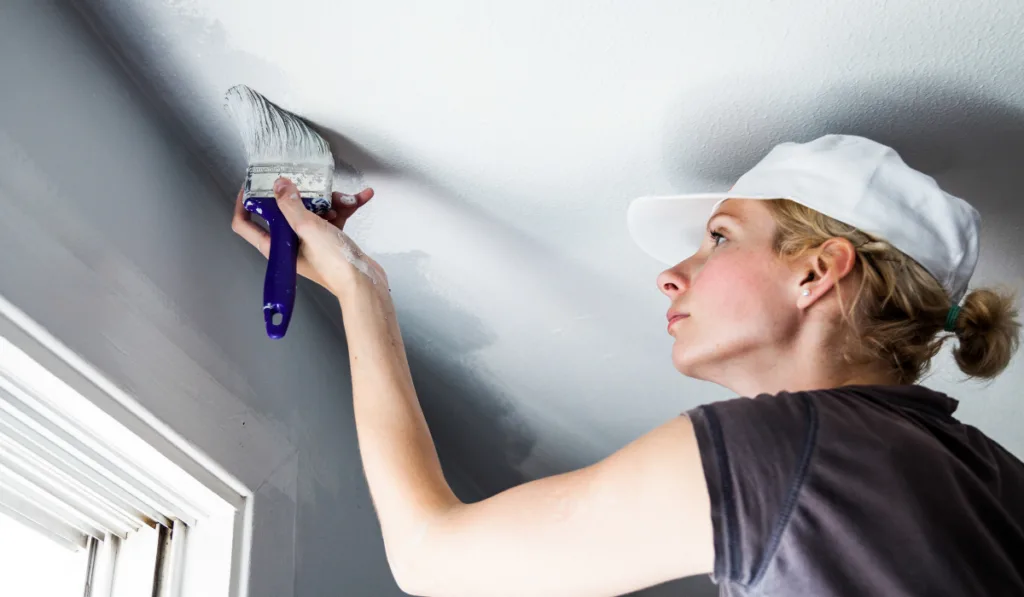 4. Update Your Mirrors
Placing mirrors throughout your home is a great way to add character to dark places. Add trim, molding, and bling to bathroom mirrors! Match your cabinets and stain or paint the frames to match.
5. Upgrade Your Baseboards
Replacing baseboards can be expensive and time-consuming.
So instead, why not add an additional strip onto the wall above the existing board, making the existing baseboards taller and creating an eye-catching feature?
Then, strip the paint from the existing boards and stain it to match the new strip.
6. Give Your Interior Doors A Makeover
Interior doors are generally cheap and nasty! Update the door handles and paint the doors with a fresh, bright color. If your budget and skill allow, build and hang a new door made from salvaged wood!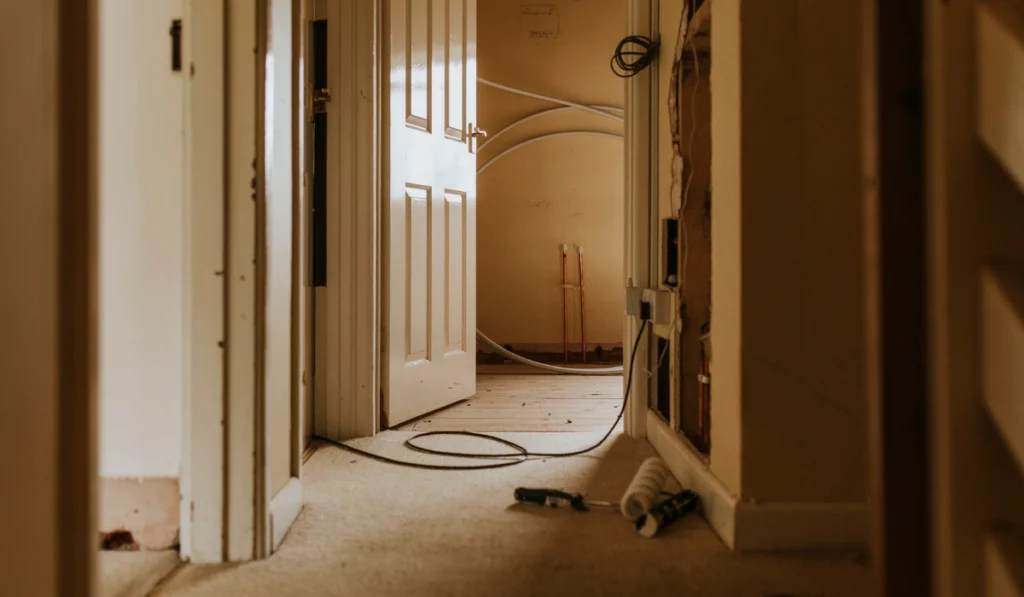 7. Add A Plank Wall As A Feature
This fix requires some DIY skills. Take some time off and go to your local hardware store and buy some plywood planks!
Attach them horizontally to an unused wall and watch the wall come alive! Add a stain or paint to complete the look.
8. Paint Your Window Frames
The new trend is to paint your window frames black, so get trendy and start painting! Black adds a boldness to light spaces and draws the eye to the view through the windows!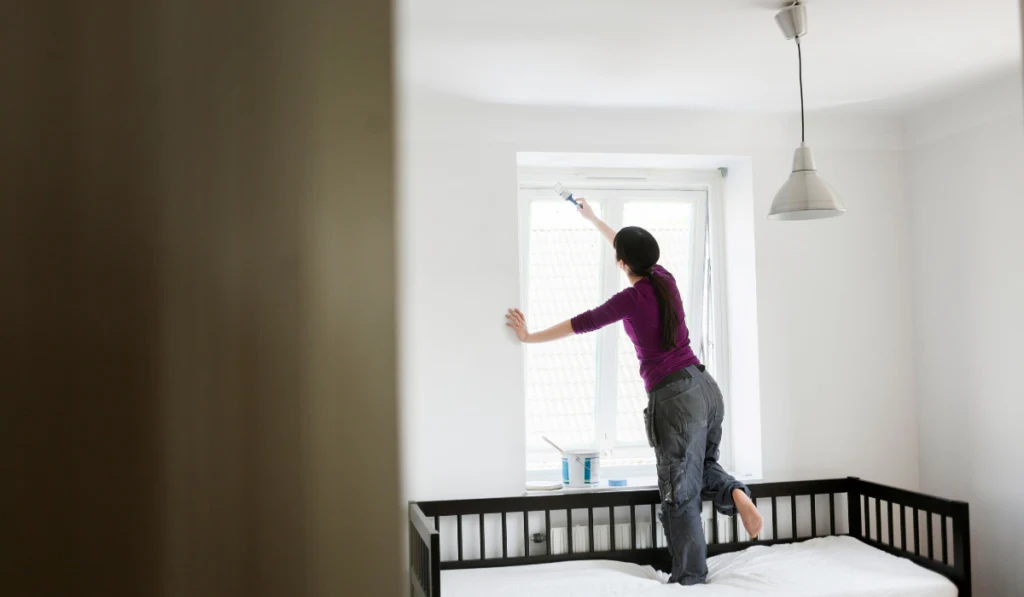 9. Give Your House A Facelift
If you didn't really like the colors on offer from the contractor, now is the time to change the color to the one you do like!
While you are at it, paint the front door, change the light fitting, and how about installing window shutters for a trendy look?
Conclusion
A builder grade home is perfect for a growing family or even as an investment. Even though cheaper materials are used to build the home, the end result is still a good, solid house that you have chosen to suit your needs.
Even if the home does not have everything you need or doesn't look the way you would like it to look, it can be changed and upgraded to suit your taste!
By making a few changes and additions according to your budget, your builder grade home can be quiet different from all the other houses in your neighborhood, giving it that extra character and uniqueness of your very own!
Resources