*This post may have affiliate links, which means I may receive commissions if you choose to purchase through links I provide (at no extra cost to you). As an Amazon Associate I earn from qualifying purchases. Please read my disclaimer for additional details.
Tablecloths are essential in protecting your table from scratches, stains, and spilled food and can be both functional and decorative. Here are ten types of fabrics that work great for tablecloths:
Burlap
Linen
Vinyl
Cotton
Organza
Damask
Oilcloth or PVC
Satin
Polyester
Polycotton Blend
Continue reading this article to find out which fabrics are best for casual dining and which are best for formal dining, how to clean each one, and the durability of the different tablecloth materials.
1. Burlap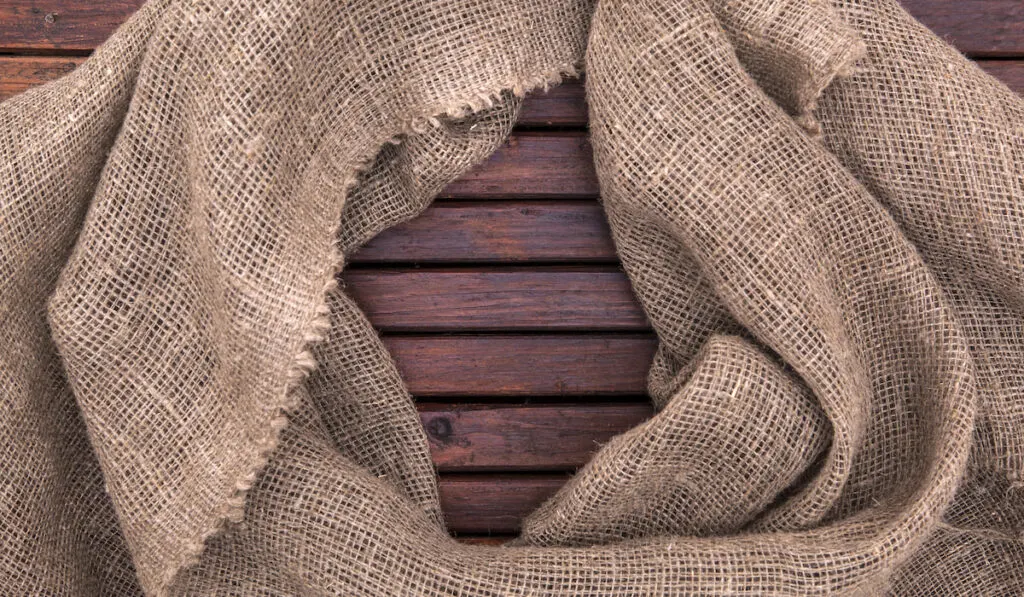 Burlap is a great tablecloth fabric for the environmentally conscious because it is completely natural and biodegradable. Made from woven fibers of the jute plant, burlap has become very popular to use as a tablecloth fabric for rustic-themed weddings.
There are two different types of burlap: Hawaiian hemp and canvas. Canvas burlap tends to be softer and has a looser weave. Hawaiian hemp burlap is more tightly woven with a coarser texture.
Burlap's natural color is a soft brown, but it can come in a variety of other shades if dyed.
2. Linen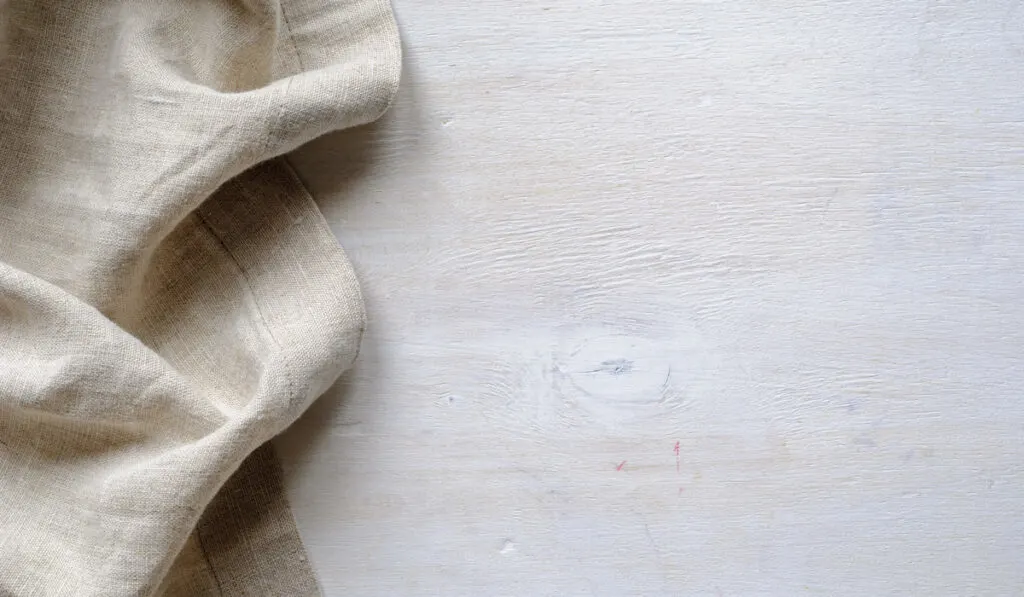 Linen tablecloths are very classy and make great table décor for fancy dinner parties or special family celebrations.
Linen is woven from the flax plant and provides a very durable fabric that can be slightly pricey. In order to keep it in good condition, linen tablecloths should be washed on the delicate cycle and ironed.
Since linen is not made from synthetic fibers, it can last for a long time and is considered one of the finest materials to use for tablecloths. If you are throwing a formal wedding feast, linen is an excellent choice for the tablecloths.
3. Vinyl
Vinyl tablecloths are perfect for kids' birthday parties and outdoor picnics. They are water, light, heat, and stain-resistant and remain one of the cheapest types of tablecloths on the market.
They are very lightweight so if you're setting them up outdoors, especially on a windy day, be sure to put some heavy items on top to weigh them down.
Vinyl tablecloths not only make for easy clean-up in terms of wiping them down, but often they are designed as single-use so you can just throw them away. They come in all sorts of colors, patterns, and fun character themes and are widely available for purchase.
4. Cotton
Cotton tablecloths are very durable, being made from natural cotton fibers. They are very inexpensive due to the abundant availability of the fabric. They can come in all kinds of shapes, colors, and patterns.
Cotton tablecloths are great for everyday use. They are machine washable and very absorbent to soak up all kinds of spills. They are not recommended for outdoor use as exposure to moisture can encourage molding over time.
5. Organza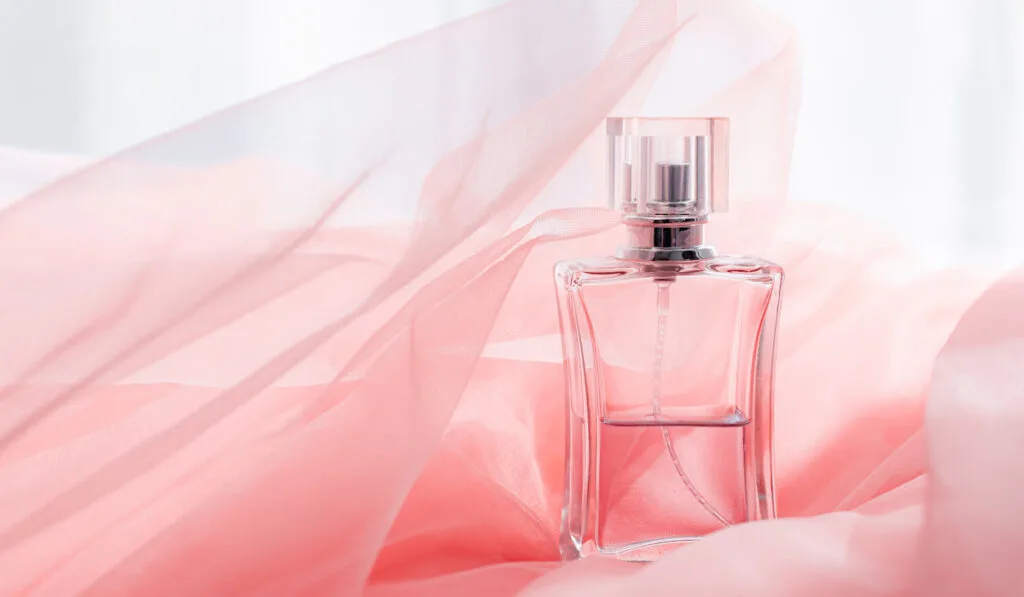 Organza tablecloths offer a unique sheer elegance for formal occasions such as weddings, graduations, or anniversary parties. They are usually paired with linen to provide a stunning presentation of the table.
Organza is made from polyester and should be washed by hand to maintain its integrity but can be washed in the delicate cycle of a washing machine.
These tablecloths should be air-dried and should not be used for outdoor parties as they can be easily damaged by the elements.
6. Damask
Damask is an especially high-class fabric to use for tablecloths and is usually reserved for special occasions like weddings. Modern damask is made from polyester fibers, but traditionally, damask was woven from 100% silk.
The satin weave of damask is what creates the beautiful pattern of the fabric which is alternately shiny and matte due to the nature of the weave.
While modern damask is fairly inexpensive, the traditional version can be purchased at a high price.
7. Oilcloth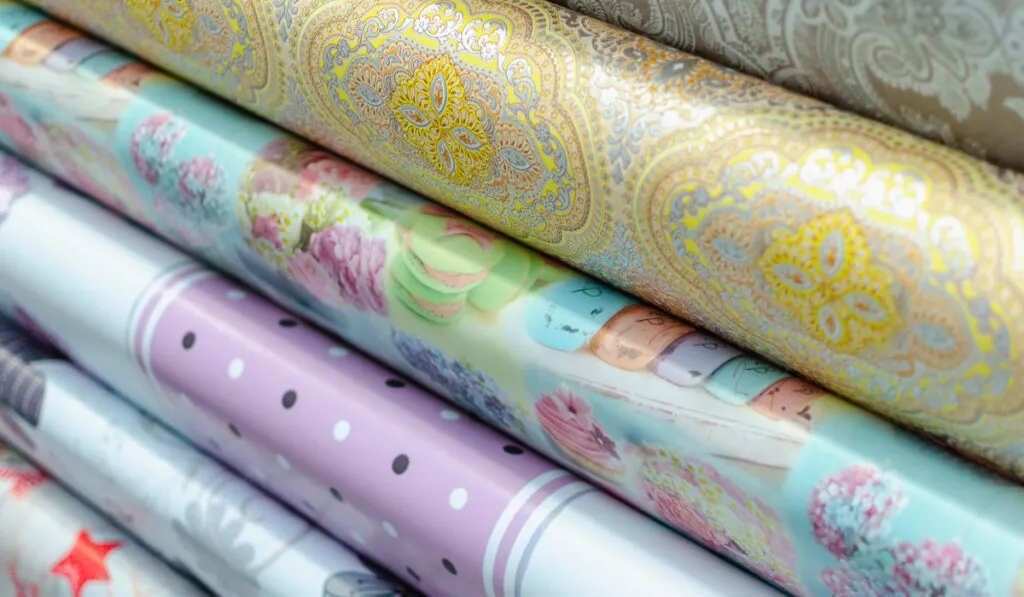 Oilcloth tablecloths are perfect for outdoor dining and casual parties or get-togethers. Oilcloth is made from cotton which is treated with a PVC coating to make it waterproof. These tablecloths are easy to clean and very durable.
Not only are they good for casual social events, but also for busy families who can't afford to spend time scrubbing various food spills off their kitchen table on a daily basis.
8. Satin
Satin tablecloths can provide an elegant and classy feel to any event, whether it's a wedding or high school prom. Satin is usually made from synthetic polyester but can also be woven from silk. It has a beautiful sheen to give it a unique appearance.
Satin tablecloths should be washed in the delicate cycle or by hand and air-dried. It is a very durable fabric and if well-cared for can last for a very long time.
9. Polyester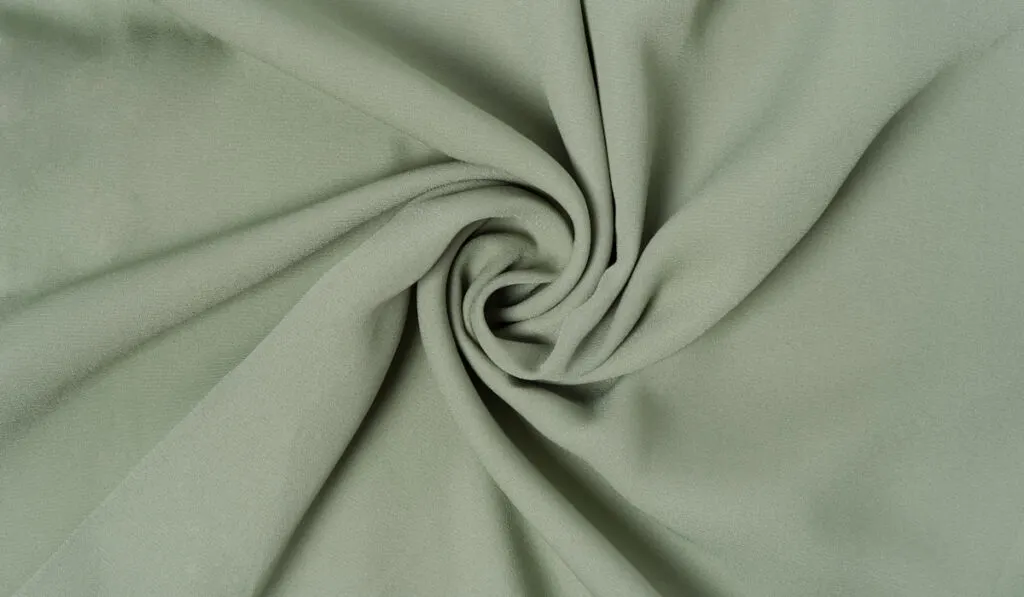 Polyester tablecloths are perhaps the most popular type of tablecloths due to their durability, stain resistance, machine washability, and low cost. Polyester tablecloths can be used for a wide range of occasions from the everyday use to fancy dinners to outdoor patio dining.
Polyester tablecloths can come in a variety of dimensions for long rectangular tables or smaller circular tables, as well as a variety of colors, patterns, or themes.
10. Polycotton Blend
Made from a blend of half cotton, half polyester, polycotton blend tablecloths offer the best of both the cotton and polyester worlds. Polycotton blend tablecloths are durable and heavily weighted like polyester, but easy to care for and absorbent for spills like cotton.
One of the best features of polycotton blend tablecloths is its wide availability. They can be cleaned in the washing machine and dried in the dryer for easy care.
They come in a multitude of colors, patterns, and shapes for everyday or formal use.
Recap
Tablecloths not only come in a variety of sizes, patterns, and colors but also in a multitude of materials.
Some of the best materials for tablecloths include cotton, polyester, vinyl, and much more. Whether you're looking for formal dining or casual everyday use, there is tablecloth that's just right for you!
Resources