*This post may have affiliate links, which means I may receive commissions if you choose to purchase through links I provide (at no extra cost to you). As an Amazon Associate I earn from qualifying purchases. Please read my disclaimer for additional details.
If you are shopping for a turkey, how much should you expect to pay? What would be the difference in price for an organic, fresh, or frozen turkey? With an estimated 81% of people including turkey in their Thanksgiving dinner, and with turkey being the most expensive dish on the dinner table, these are answers many would like to know!
In 2020, turkey retail prices ranged from $.33/lb. (whole, frozen) to $7.99/lb. (boneless, frozen) – and just about any price in-between.
Two to three weeks before Thanksgiving, grocers begin to advertise innovative deals: the ones that make turkeys available at the lowest prices. Interested? Read on!
1. A Price Comparison
The best price comparison that we can make at the moment is to look at 2020 prices because it is still too early in the year to have 2021 prices. We present a table with 2020 prices, loosely based on the prices of a group of different stores (e.g. Whole Foods, Costco, Sam's Club, Trader Joe's, and similar stores).
| | | |
| --- | --- | --- |
| Type | Low End | High End |
| Whole Frozen | $.33/lb | $1.99/lb |
| Whole Fresh | $.99/lb | $2.49/lb |
| Whole Organic Fresh | $2.99/lb | $3.99/lb |
| Bone-In Frozen Turkey Breast | $.99/lb | $1.99/lb |
| Bone-In Fresh Turkey Breast | $4.99/lb | $7.49/lb |
| Boneless Frozen Turkey Breast | $3.33/lb | $7.99/lb |
| Smoked Whole Turkey | $1.99/lb | $4.99/lb |
(source)
Among other things, you will find a turkey price guide for several stores. Thanksgiving is still a few months away, but you may find the updated price lists soon!
2. How Many Should I Buy?
Besides the asking price, the cost of your turkey for Thanksgiving is also determined by how many servings are required. How do I calculate what size bird I need to buy?
This is easy. Multiply the number of persons you expect to serve by 1.5lb. If you're serving 10 people on Thanksgiving, choose a 15- to 20-pound bird.
For smaller birds (of less than 12 pounds) rather count 2lb. per person. These birds have a smaller metatarsal ratio, which is why you count two pounds per person.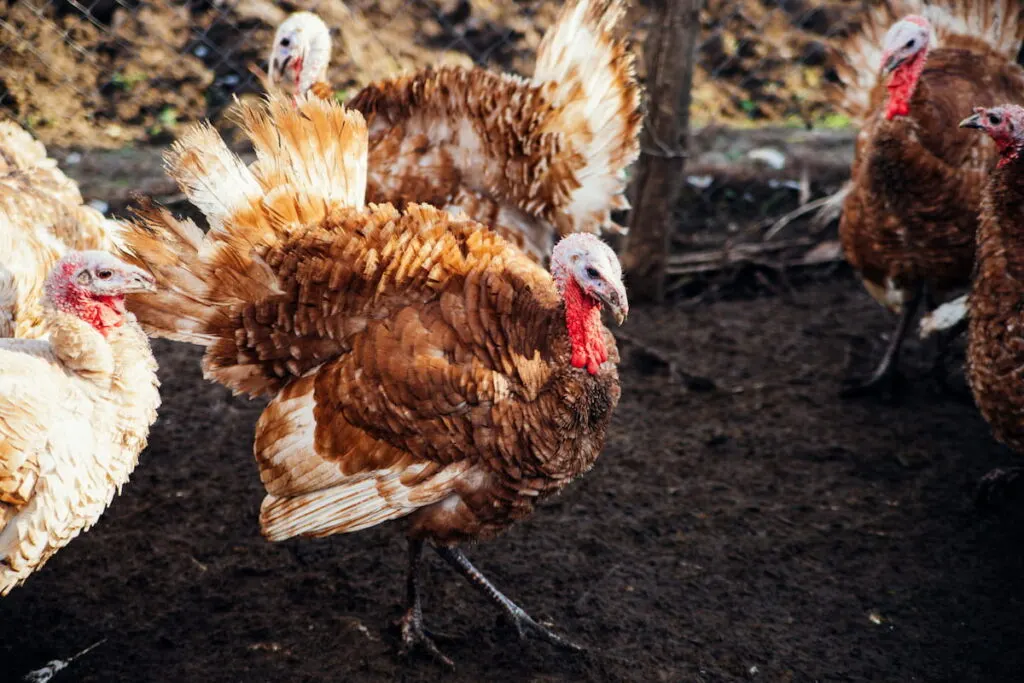 3. Have Turkeys Become Cheaper, or Not?
Another way to look at turkey prices is to compare them over a few years to see how much they are likely to change year to year. According to a recent survey, turkeys on average cost $1.41/lb. in 2018. This price dropped to $1.39/lb. in 2019.
If we study the price of turkeys over a few decades, it becomes clear that the cost of turkeys is decreasing over the long term. Adjusted for inflation, turkeys now cost less than half the price per pound they did in 1970.
While there may be many reasons for this trend, the general observation is that innovation in breeding and genetics make it possible to bring a turkey to market in less time and less feed – but at the same weight as before.
In some years, producers expect a smaller increase during the holiday season (such as during the pandemic). The anticipated lower demand may result in fewer turkeys in cold stores and higher wholesale prices, possibly translating to higher retail prices for consumers.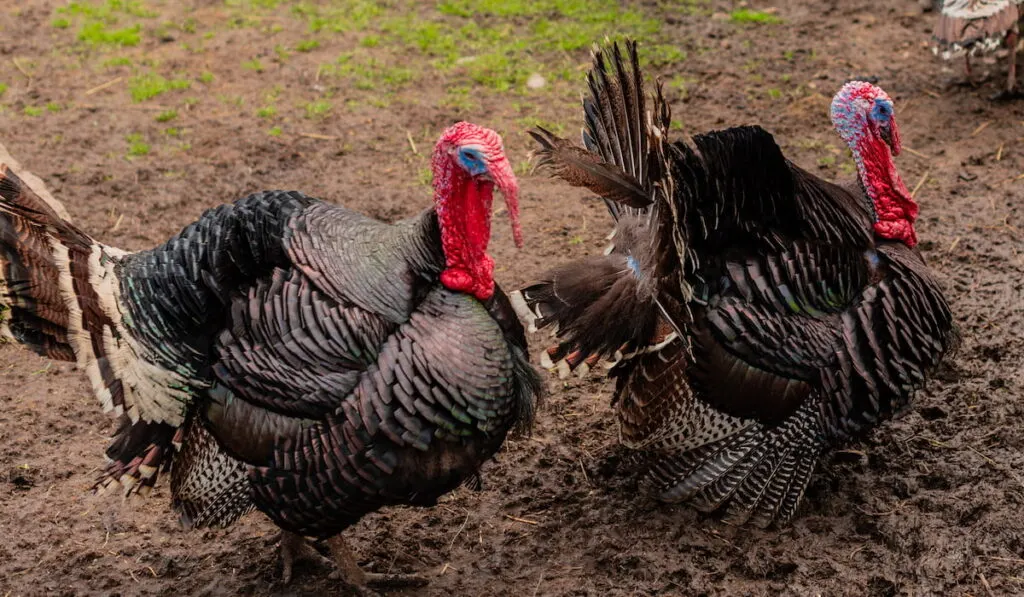 4. Why Is Fresh Organic Turkey So Expensive?
For most people, a frozen turkey is the most convenient option. It is – as a rule – the cheapest option. It is also easier to transport and store a frozen turkey than to keep a fresh one that could go bad. (66% of people buy their turkey a week or more before Thanksgiving).
Fresh organic turkey from a farm, on the other hand, may cost around $6.50/lb, compared to the high-end store price ($3.99/lb.- $5.99/lb.) for the same category bird.
But buying organic produce is a growing trend all over the world, as people become more aware of the impact that pesticides, antibiotics, growth hormones, and other chemicals have on their health and people are willing to pay a premium for the safer organic option.
All of these chemicals do, however, contribute to the cheaper prices that the mass-produced turkeys are offered at in stores, while organic bird producers do not have that leverage on input costs. Thus, organic turkeys come at a higher price.
For turkeys to be certified organic, they must be raised on organic land, and be fed organic feed.
If you are health conscious, but can not afford an organic turkey, at least go for antibiotic-free. All the information that you need will be on the packaging. But do read carefully: some things are not what they seem!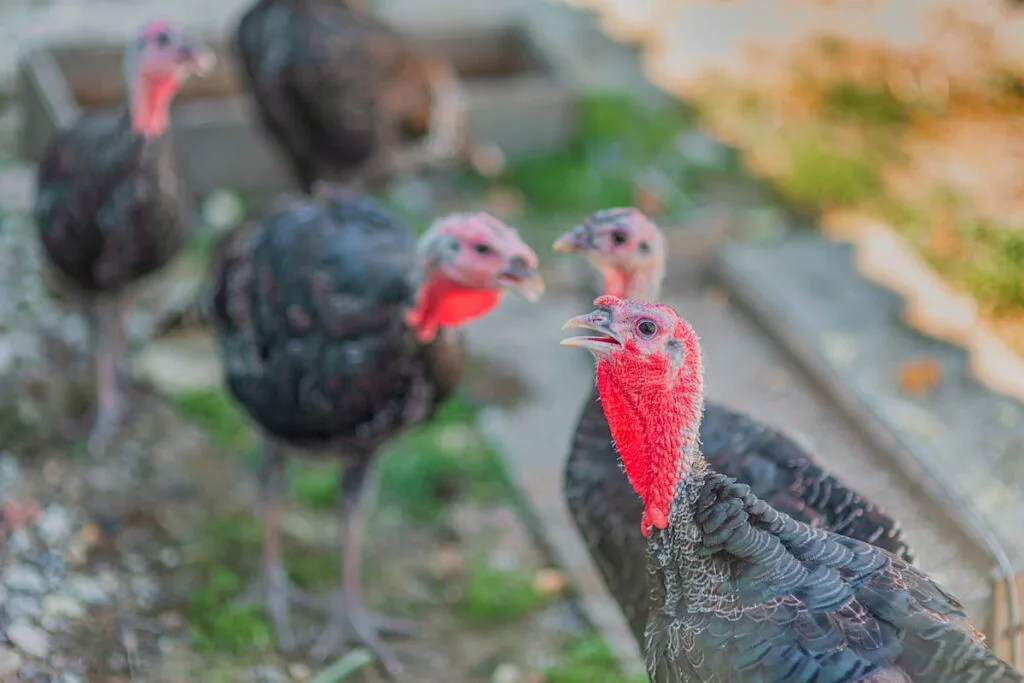 5. Free Turkey?
Some things are not what they seem?
You be the judge of that. This thanksgiving, do watch out for store promotions like the ones below that were given in the past:
9 Ways To Get A Free Thanksgiving Turkey In 2019 Acme. (For the past few years, if you've spent $100 on a transaction at Acme you received a free £ 10-14 turkey).
How To Get A Free Turkey Thanksgiving 2019 BJs Wholesale Club.
Last year, Albertsons offered a typical farm whole turkey coupon for .35 cents per pound.
Many stores chains like Meijer and Kroger offer their frozen turkeys at dirt-cheap prices in hopes of getting you in the store to buy other items with higher profit margins.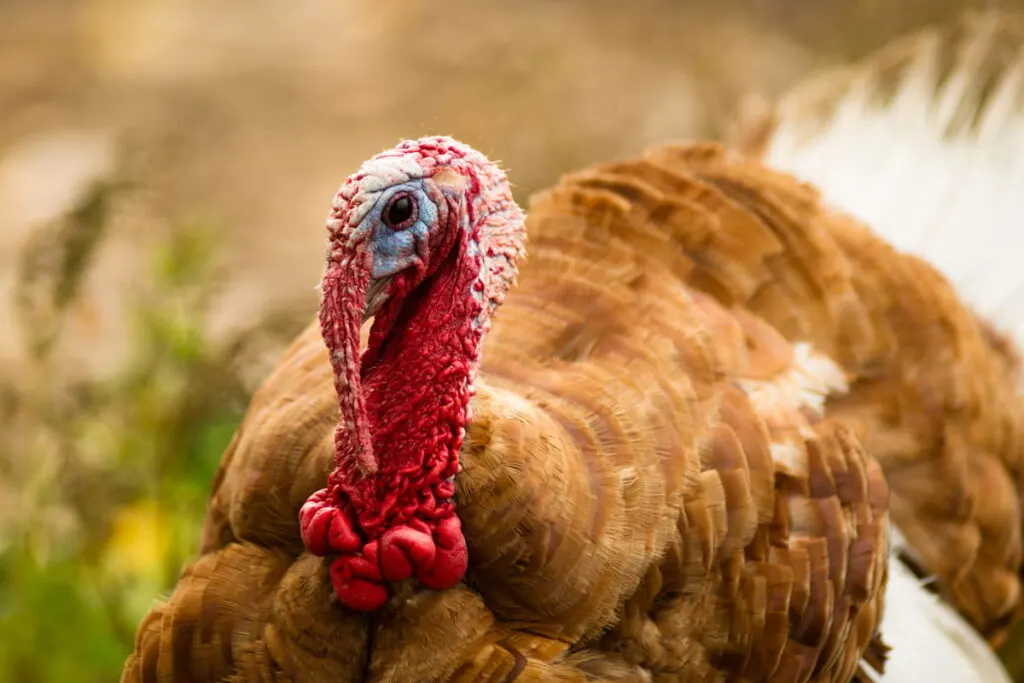 6. What About Brand Prices?
Like organic turkey, turkeys offered by well-known brands are likely to trade at a premium. The table below gives an indication of brand prices (also compiled from a broad base of stores).
(source)
| | | |
| --- | --- | --- |
| Brand | Low End | High End |
| Honeysuckle White Fresh Whole Turkey | $.99/lb. | $1.99/lb. |
| Honeysuckle White Frozen Whole Turkey | $.69/lb. | $1.49/lb. |
| Butterball Whole Frozen Turkey | $.66/lb. | $1.59/lb. |
| Butterball Whole Fresh Turkey | $.99/lb. | $1.59/lb. |
| Plainville Farms Whole Fresh Turkey | $1.79/lb. | $2.49/lb. |
| Plainville Farms Organic Turkey | $2.99/lb. | $3.49/lb. |
| Jennie-O Frozen Whole Turkey | $.69/lb. | $.99/lb. |
| Jennie-O Fresh Whole Turkey | $.99/lb. | $1.49/lb. |
Conclusion
There is an abundant choice as far as the price of turkeys is concerned. It ranges from the cheaper frozen varieties (on the low end) to branded and organic birds (on the high end).
If cost is your main consideration, it will be expedient to watch the specials offered by reputable stores 2-3 weeks before thanksgiving.
If health is your main consideration, read the packaging with care!