*This post may have affiliate links, which means I may receive commissions if you choose to purchase through links I provide (at no extra cost to you). As an Amazon Associate I earn from qualifying purchases. Please read my disclaimer for additional details.
Baby chicks have to be one of the cutest things alive on the planet. They come in so many types and colors, it's hard to get over their cuteness. You can get plain yellow ones, feather footed ones and even chicks with the cutest top hats.
But other than Henrietta or Chirpy, what are some good names for a chick? I've raised hundreds of chicks and have compiled this awesome list of chick and chicken names just for you!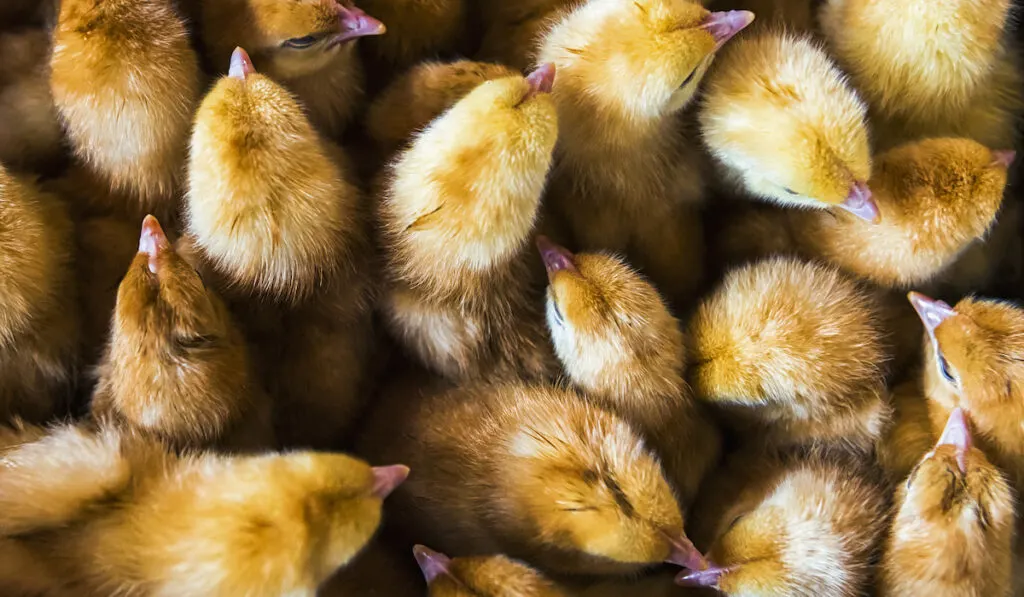 Best Names for Chickens
These are the top 10 names for baby chicks and chickens. They are pretty popular, and just about every flock has a chicken with one of these names.
Henrietta
Sparkles
Peep
Dixie
Daisy
Goldie
Ginger
Hennifer
Hen Solo
Princess Laya
Funny Chicken Names
Want a chick name that can also serve as an ice breaker? These chick names are specifically designed to be funny (or punny!). Remember that it is OK to be light-hearted when naming your babies. Here are some great funny chick names.
Amelia Egghart
Atilla the Hen
Barbi Q
Chick Filet
Cluck Norris
Crock Pot
Dixie Chick
Dolly Carton
Doodle Doo
Drumstick
Eggspresso
Eggwina
Feather Flocklear
General Tso
Goldie Hen
Grace Shelly
Hen Solo
Hilary Fluff
Larry Bird
Lindsey Lohen
Margaret Hatcher
Mary Poopins
Meryl Cheep
Mother Clucker
Oprah Henfrey
Princess Layer
Russell Crow
Sophia Lorhen
Tandoori
Tikka
Tyrannosaurus Pecks
Yolko Ono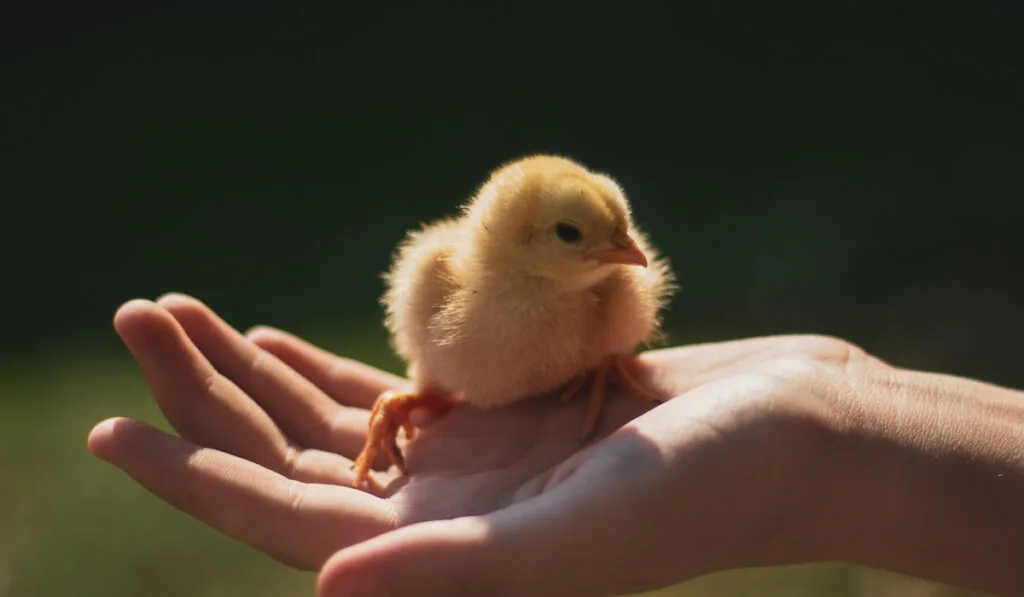 Cute Chicken Names
The only thing cuter than baby chicks scratching and pecking their way around a brooder is giving one a treat and watching the hilarity ensue as they all try and get a piece. These choices are great when you need a cute chick name to compliment your babies.
Apricot
Beaker
Chickira
Cleo
Cora
Cosmo
Cricket
Ellie
Fluffy
Foxy
Lucky
Munchkin
Pickles
Shelldon
Sparkles
Names for More Than One Chicken
Have you heard about chicken math? The truth of the matter is, you can't buy just one chick. It's like a psychological impossibility for a person to walk into a feed store and buy just one. Three seems to be a very good number to start with though I am betting most of you have more than that!
Chicken Names for Pairs
Booger and Snot
Brooks and Dun
Chip and Dip
Chocolate and Vanilla
Ebony and Ivory
Eenie, Meenie and Miney
Fame and Fortune
Frick and Frack
Fries and Taters
Gucci and Prada
Henny and Penny
Ivana and Ivanka – great for a pair of yellow chicks or hens.
Kami and Kazi
Kit and Kat
Laffy and Taffy
Lucy and Ethel
Mary-Kate and Ashley
Pepper and Shaker
Polka and Dot
Salt and Pepper
Sunny and Cher
Sweet and Tart
Thelma and Louise
Bibbidi, Bobbidi and Boo (from Cinderella)
Blossom, Bubbles, and Buttercup (from PowerPuff Girls)
Faith, Hope and Charity
Flora, Fauna and Merryweather (from Sleeping Beauty)
Peanut, Butter and Jelly
Pooh, Tigger and Piglet
Sunday, Monday and Tuesday
Tic, Tack and Toe
Chicken Names for Groups of Four
Blanche, Sophia, Dorothy, and Rose (from Golden Girls)
Phoebe, Piper, Paige, and Prue (from Charmed)
If you either bought adult chickens or chicks that were checked at the hatchery, then you may know if your chicken is a boy or a girl. This section is great for when you need a name but it doesn't necessarily need to match the color of the chick or chicken.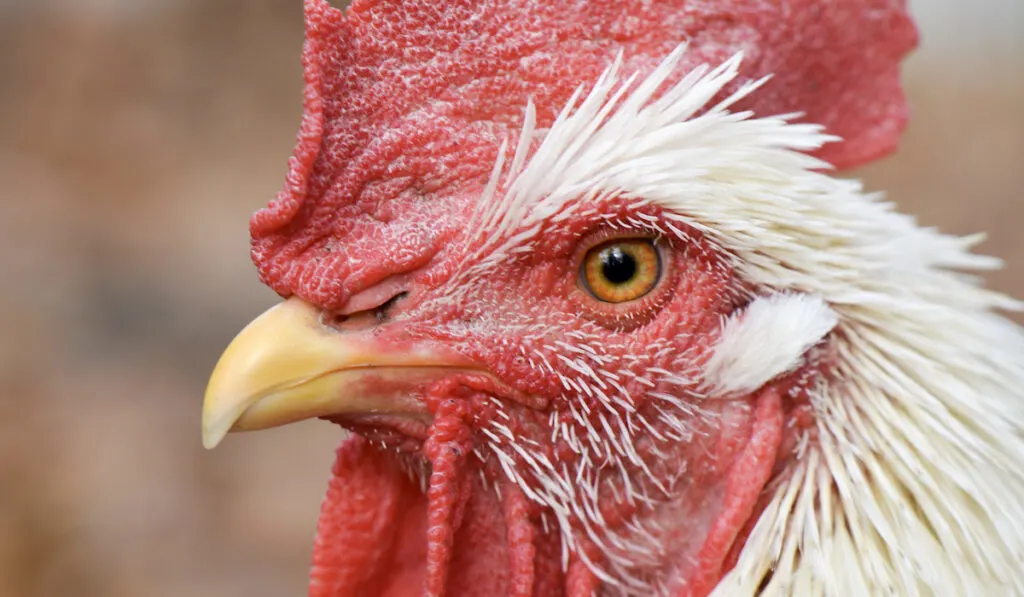 Chicken Names for Roosters
Admiral
Admiral Eggbar
Amos
Apache
Bailey
Billy
Boots
Brigadier Bodie
Brisket
Captain
Captain Nugget W. Sauce
Carter
Chief
Cisco
Clyde
Cody
Colonel
Doc
Garrett
Grainger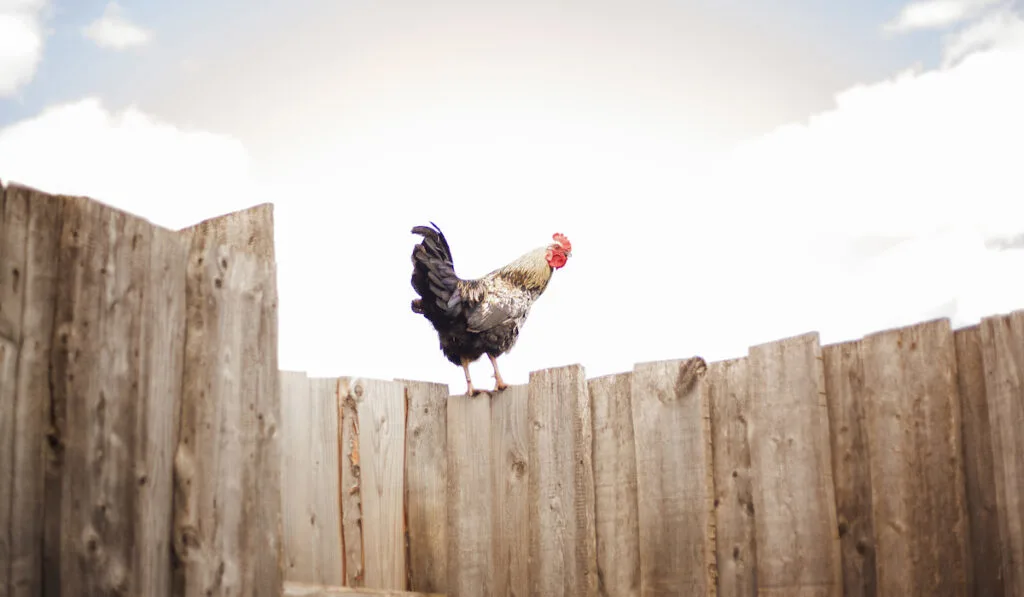 Gunslinger
Hank
His Eggcellency
Jeb
King Crow
Landon
Lieutenant
Lord Peck
Major
Master
Mr. Crows A. Lot
Prince
Prince Plucker
Rhett
Ringo
Sergeant
Señor
Señor Doodle
Supreme Leader
Tex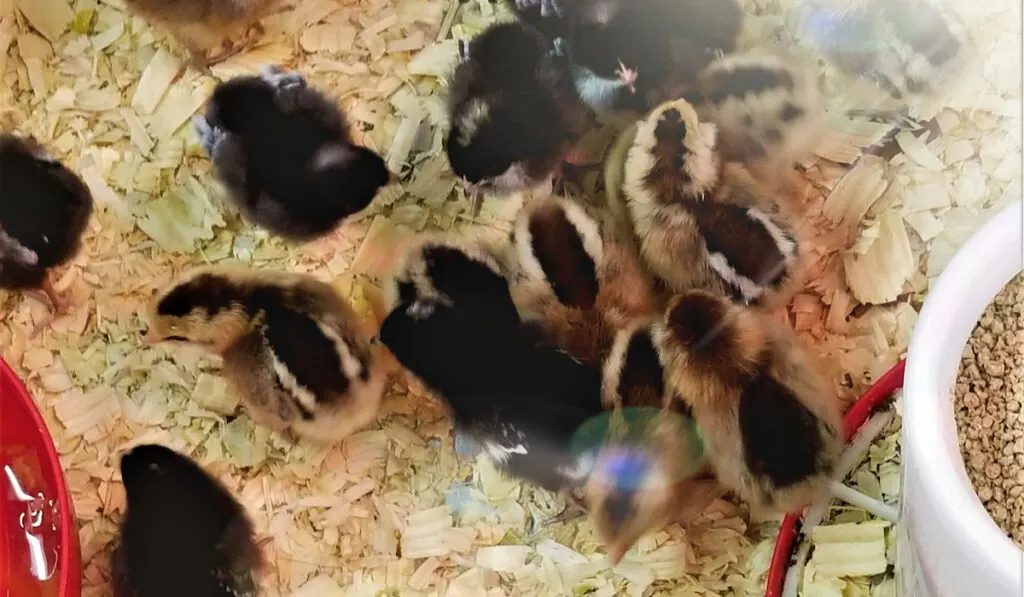 Girl Chicken Names for Hens and Pullets
Naming hens is something I have quite a lot of experience in. In fact, if you want an even longer list, head on over to my post with over 300 Names for Girl Chickens, with even more options. This, however, is a big enough list to get you going with some ideas.
Abby
Abigail
Alice
Amelia
Annabelle
Ava
Avery
Baby
Bailey
Bella
Beth
Betty
Birdie
Blanche
Blondie
Blossom
Bonnie
Brooklyn
Bubbles
Buffy
Callie
Candy
Carly
Caroline
Casey
Chanel
Chloe
Clara
Cleo
Clover
Cora
Daffodil
Daisy
Dakota
Dallas
Daphne
Darla
Delilah
Destiny
Diamond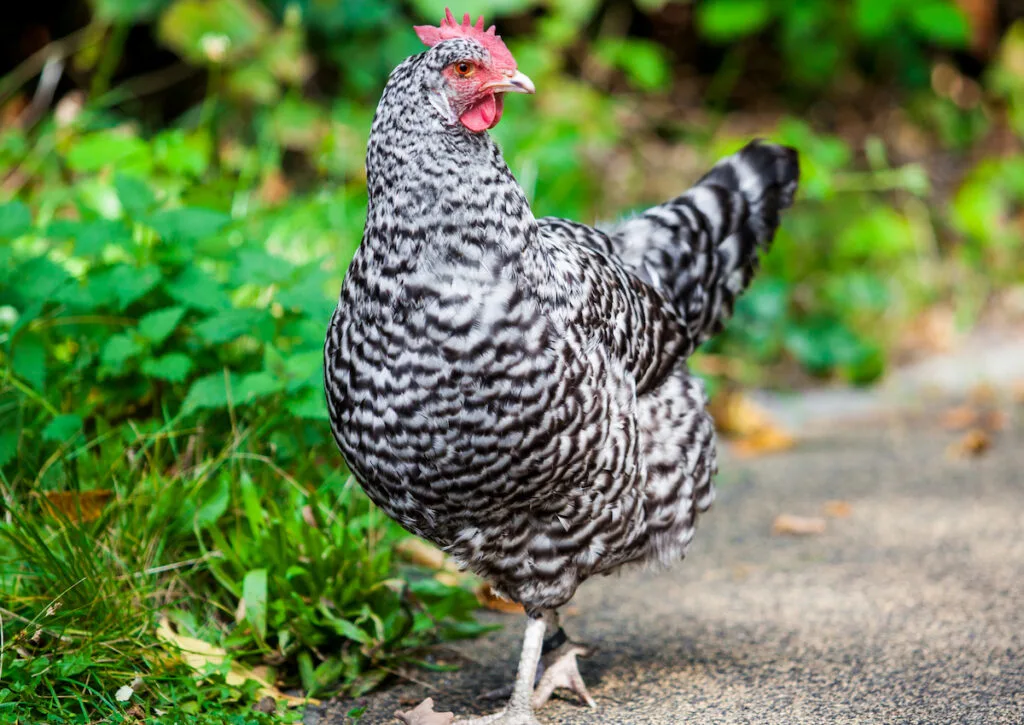 Diana
Diva
Dixie
Dolly
Dorothy
Dory
Dot
Duchess
Edna
Eggsta (like Gangsta)
Faith
Fancy
Flora
Flower
Fluffy Butt
Frida
Gabby
Georgia
Gigi
Gloria
Goldie
Grace
Hadley
Hailey
Hannah
Harley
Harper
Hazel
Heidi
Hennifer
Henny Penny
Henrietta
Hershey
Holly
Honey
Hope
Iris
Ivory
Izzy
Jackie
Jazzy
Jenna
Josie
Juno
Karen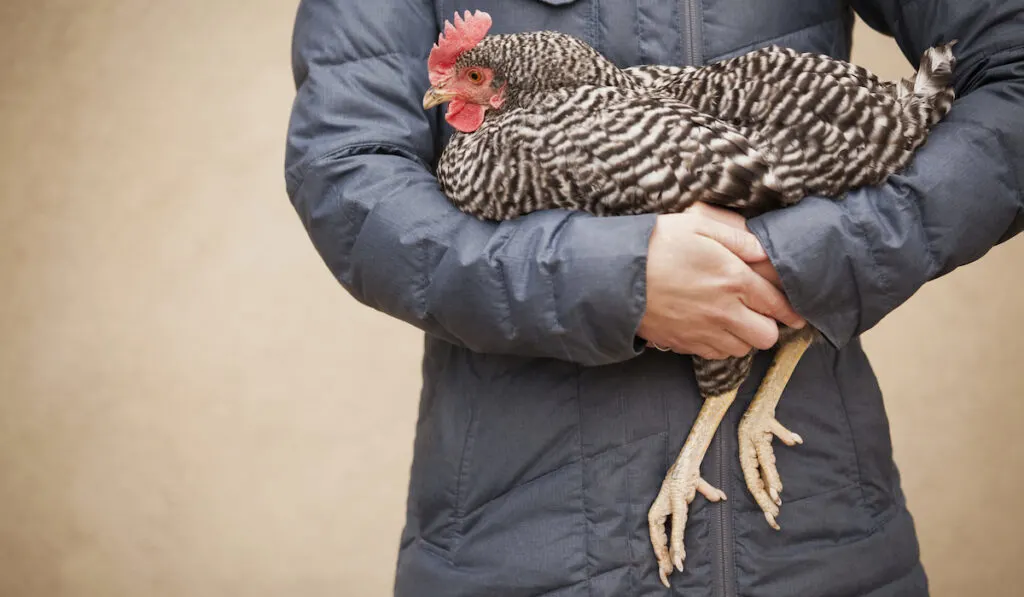 Karma
Kayla
Kennedy
Kiki
Kiwi
Koda
Lacey
Lady
Layla
Leia
Lemon Drop
Lena
Lexi
Libby
Liberty
Lilly
Lily
Lola
Lollipop
Lucy
Lulu
Luna
Mabel
Macy
Maddie
Maisie
Maya
Mia
Miley
Millie
Mimi
Minnie
Missy
Mocha
Molly
Moxie
Muffin
Nala
Nellie
Nettie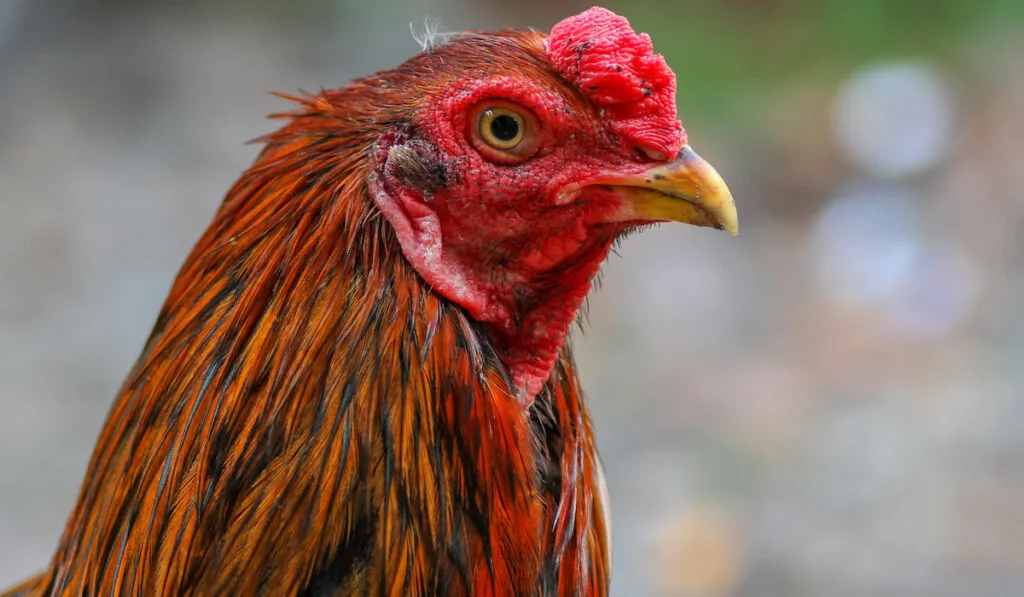 Nikki
Olive
Olivia
Opal
Oreo
Paige
Paris
Parker
Peaches
Peanut
Pearl
Penny
Pepper
Petra
Petunia
Phoebe
Phoenix
Piper
Pixie
Polly
Precious
Princess
Prudence
Pumpkin
Queenie
Rain Drop
Roxy
Sadie
Sandy
Sassy
Shadow
Sheba
Shelby
Shiloh
Sierra
Skye
Sophie
Sparkle Pop
Sparkles
Sprinkles
Squawk Box
Star
Starla
Stella
Storm
Sugar
Sugar Cakes
Sugar Kiss
Suki
Summer
Sunny
Sunshine
Suzie
Sweetie
Sydney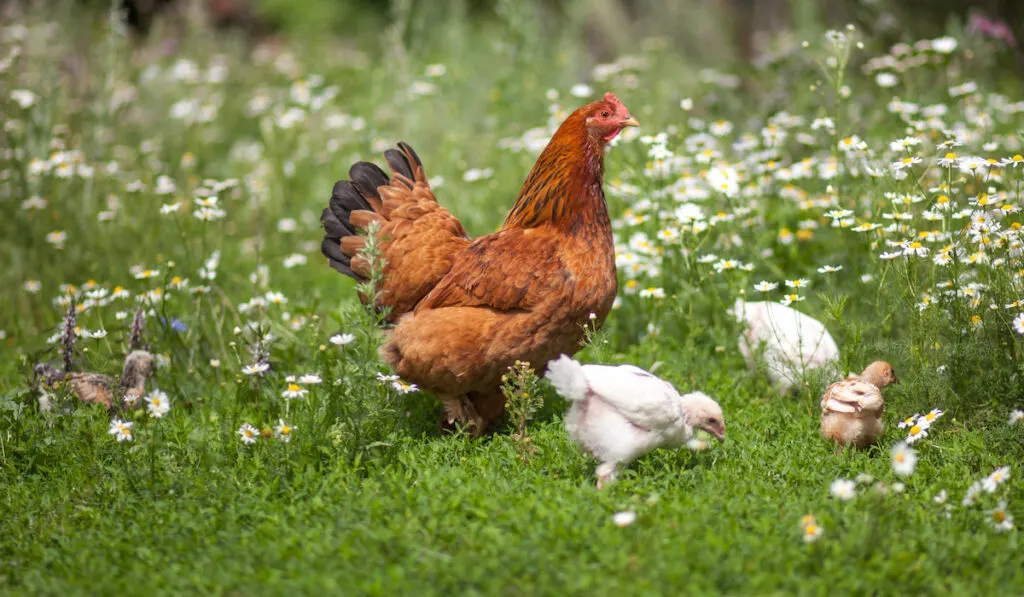 Tabby
Taffy
Tasha
Tessa
Theo
Thumbelina
Tilly
Trixie
Trudy
Twinkle Butt
Violet
Vixen
Whisper
Willow
Winnie
Chicken Names by Color
Baby chicks will often change colors as they shed their cute little baby fuzz. Slowly, their adult feathers will start to come out and you'll be able to get a better idea of what their final color will be.
Sometimes you know right off the bat, other times you just have to guess based on their baby fuzz color. To help you out, here are some great names for your chicks based on their color.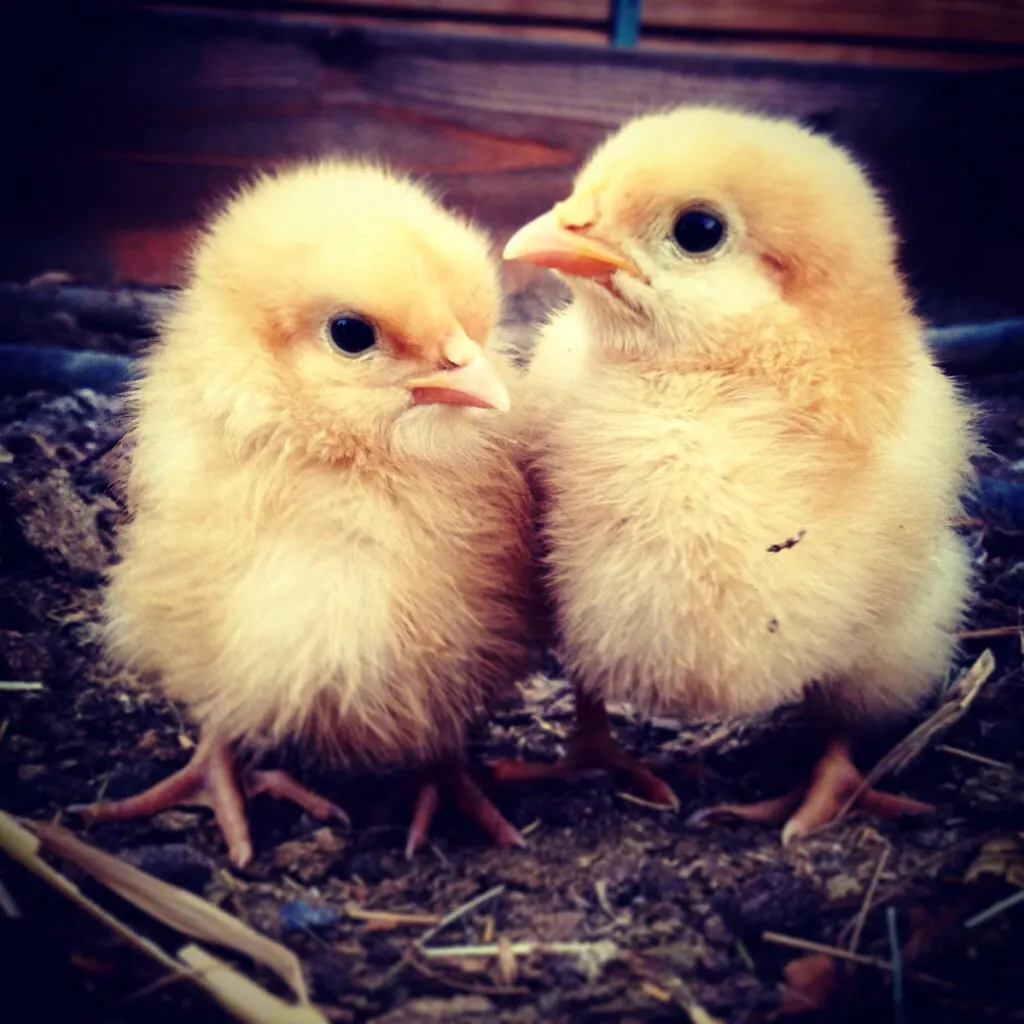 Yellow Chicken Names
Yellow is the quintessential color of baby chicks. It is the color that is most often relayed in coloring books and media advertisements. When most people think of easter chicks, or baby chicks in general, they think of yellow chicks.
When it comes to yellow chicks, remember that some chicks will grow up to be yellow chickens, a color commonly referred to as "Buff". Others will lose their baby fuzz and develop white feathers instead and be all white.
Aaron Carter
Aurelia
Aurora
Barbie
Bee's Knees
Beckham
Big Bird
Blondie
Brad Pitt
Brienne
Britney (Spears)
Bumble Bee
Buttercream
Buttercup
Butterscotch
Carrie (Underwood)
Cersei
Cheese Ball
Cinderella
Claudia (Schiffer)
Corn Pop
Custard
Daenerys
Daffodil (Daffy)
Dakota (Fanning)
Dolly
Dusty
Faith (Hill)
Farrah (Fawcett)
Flame
Glimmer
Glitter
Golden Rod
Goldenrod (Goldie)
Goldfish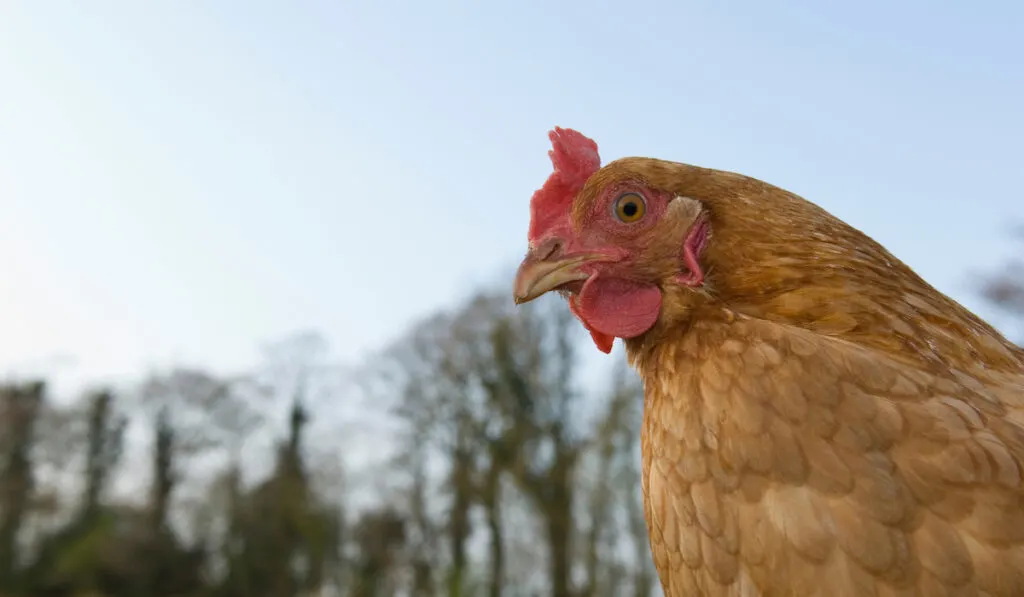 Goldie
Hemsworth (Chris or Liam)
Honey
Jaime (Lannister)
Jayne (Mansfield)
Jean Harlow
Jennifer (Lawrence)
Joffrey
Jon Bon Jovi
Jorah
Ken
Kiefer (Sutherland)
Lannister
Latte
Lion/Lioness
Logan
Loras
Madonna
Mae West
Maizey
Malibu
Marigold
Marilyn (Monroe)
Matt Damon
Mother Lode
Mrs. Butterworth
Mustard
Nugget
Ochre
Orelia (means Golden)
Pac Man
Paloma
Peaches
Peanut
Penny (like a shiny copper penny)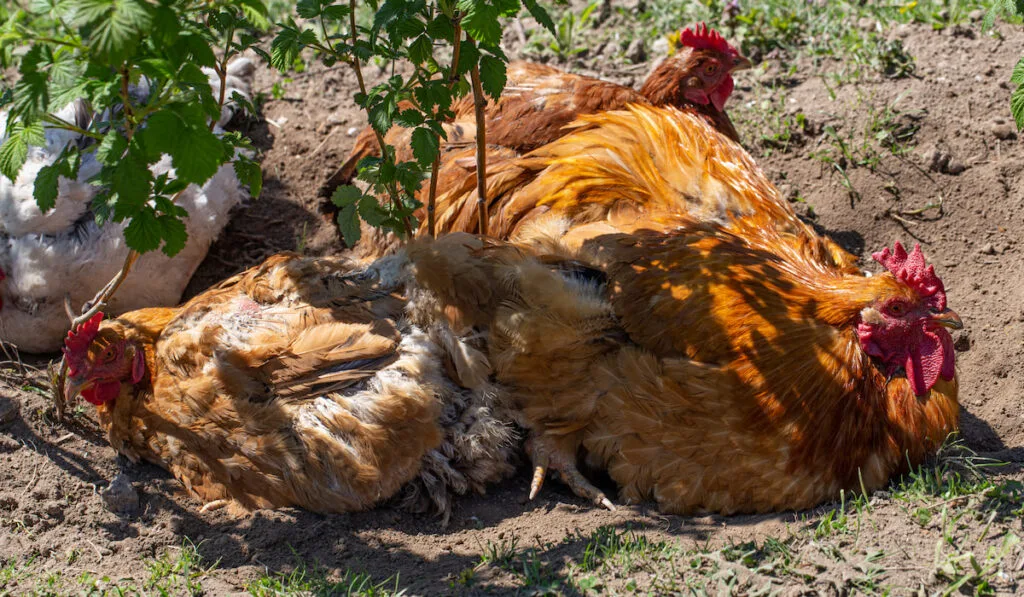 Princess Diana
Rita Hayworth
Ryan Gosling
Saffron
Sandy
Smiley
Sonny
Sponge Bob
Straw Berry
Sunburst
Sundance
Sundrop
Sunflower
Sunny
Sunny Delight (Sunny D)
Sunshine
Tawny
Tommen
Treasure
Trigger
Trump
Tweety
Twinkie
Viserys
Yellow
Yellow Flower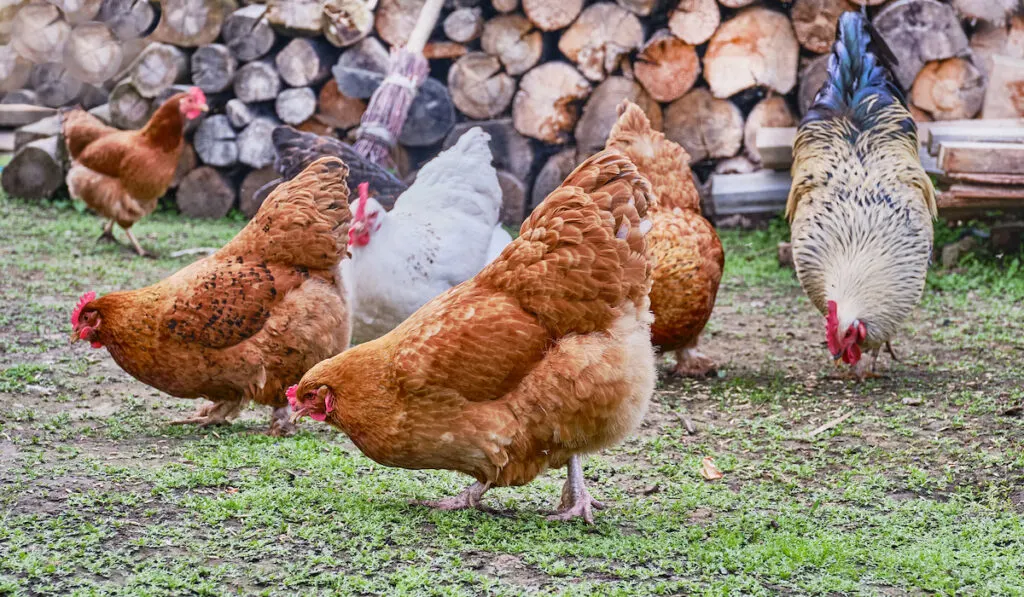 Red Chicken Names
A lot of first time chicken owners will pick up one or more of the classic egg laying breeds popular at most feed stores. Typically these chicks are going to be red sex links, but sometimes they are Rhode Island Red or New Hampshire Red chicks. No matter what breed your red chick turns out to be, these are some great names to consider!
Amber
Annie
Apple
Ariel
Auburn
Audrey
Berry
Cerise
Cherry
Cinnamon
Copper
Crimson
Dana (from X-Files)
Daphne (from Scooby Doo)
Foxy
Garnet
Ginger
Hazel
Janeway (from Star Trek: Voyager)
Ketchup
Lady Bug
Lucy
Merida
Paprika
Pebbles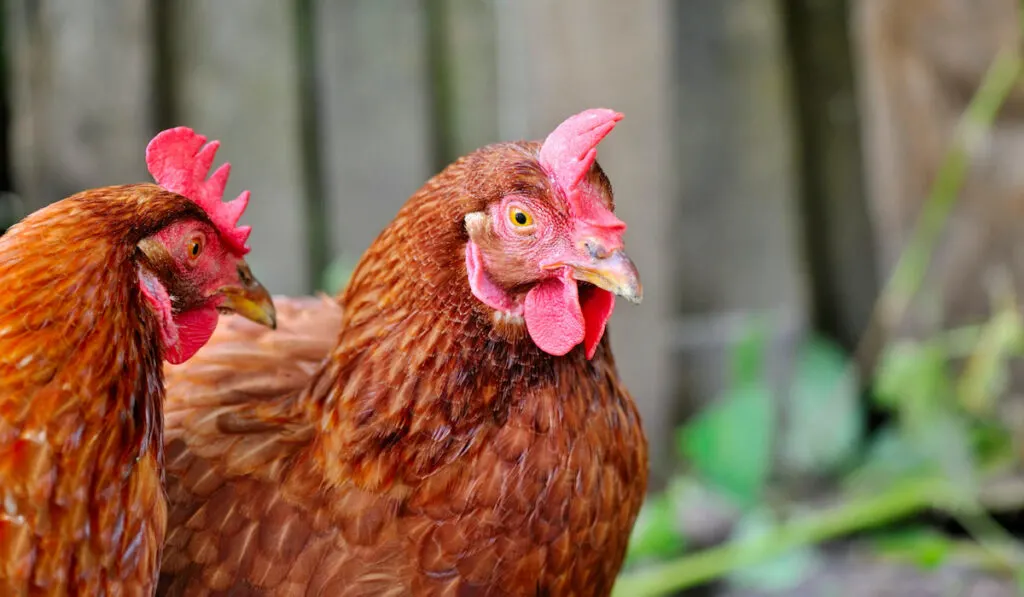 Peggy
Pepper (like Red Pepper)
Peppermint
Pepperoni
Pippi
Poinsettia
Poppy
Princess Fiona (from Shrek)
Raggedy Ann
Raspberry
Rose
Rosey
Ruby
Russet
Sandy
Sangria
Scarlet
Scully (from X-Files)
Shiraz
Sissy
Strawberry
Strawberry Shortcake
Sweat Pea
Tomato
Twizzler
Wilma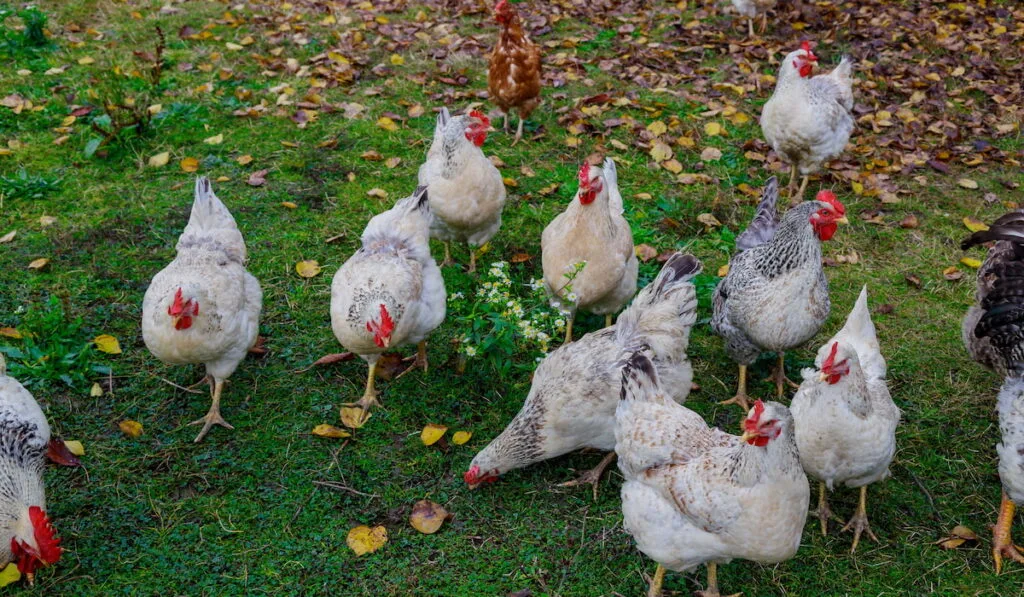 White Chicken Names
White chickens are most famously known as egg layers and popularized in cartoons such as Foghorn Leghorn. There are a variety of breeds of chickens where the adults are white or mostly white. These names are perfectly suited for white chicks and chickens.
Alaska
Angel
Bianca
Blizzard
Casper
Cloud
Coconut
Cotton
Crystal
Dazzle
Diamond
Elegance
Fairy
Gem
Ghost
Glacier
Ice
Icicle
Ivory
Lily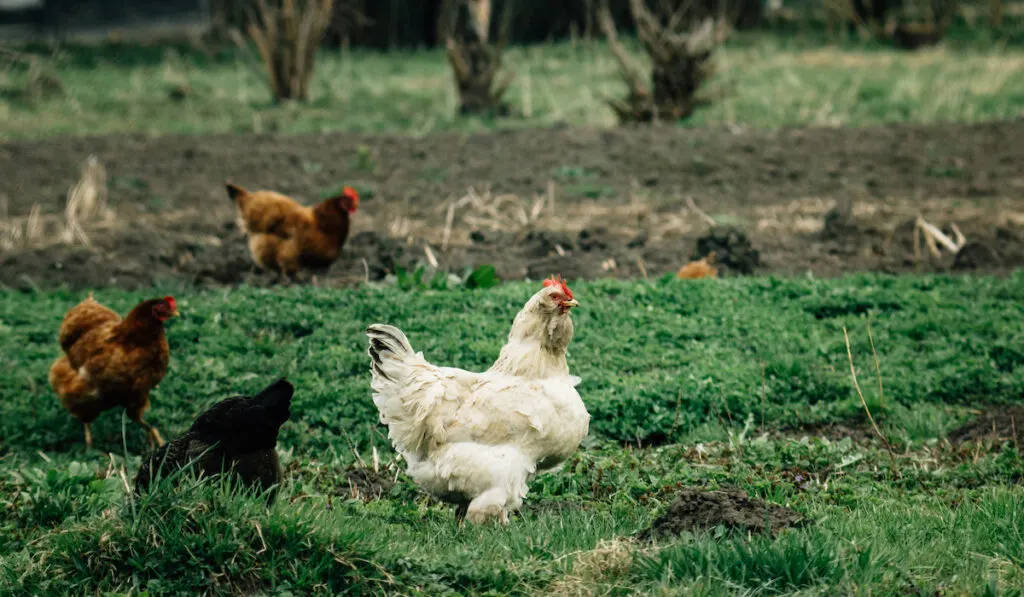 Luna
Magnolia
Milky Way
Nimbus
Nova
Opal
Powder
Princess
Puff
Quartz
Shimmer
Siberia
Snowball
Star
Sugar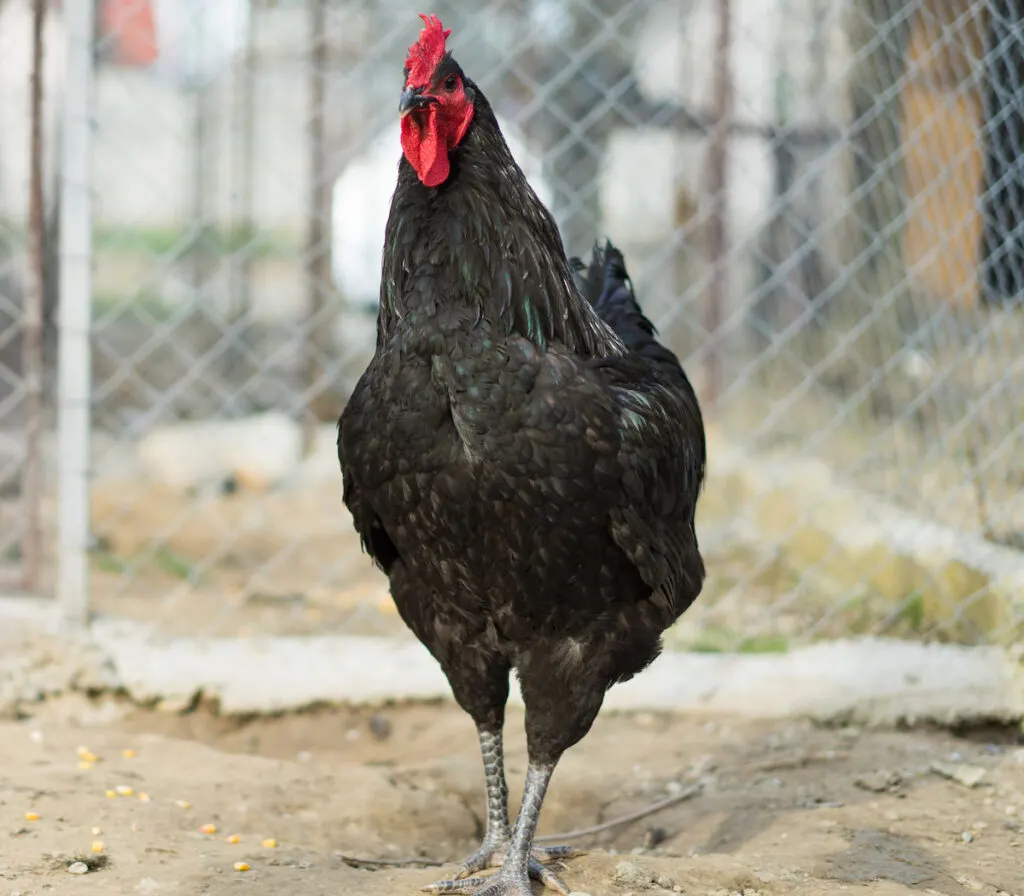 Black Chicken Names
All black chicks can be any of a wide variety of different breeds. Now, keep in mind, if the chick has a white star on the top of its head, or a white chest, it will probably wind up being black and white as an adult. Not that these names won't fit, it's just something to consider.
There are several breeds, though, that result in all black or mostly black chickens. The most common for the average chicken owner is the Black Sex Link chicken. These hens turn out with a mostly black body with hints of brown on their head and neck.
Other breeds are completely black like black Cochins, Australorps, Jersey Giants and mroe. So, with that being said, here are some awesome names for your black chicks.
Ace
Cocoa
Dahlia
Ebony
Elvira
Ember
Galaxy
Licorice
Mickey
Midnight
Mystic
Opal
Pearl (Black Pearl)
Pepper
Pepsi
Phantom
Puffin
Raven
Scout
Sooty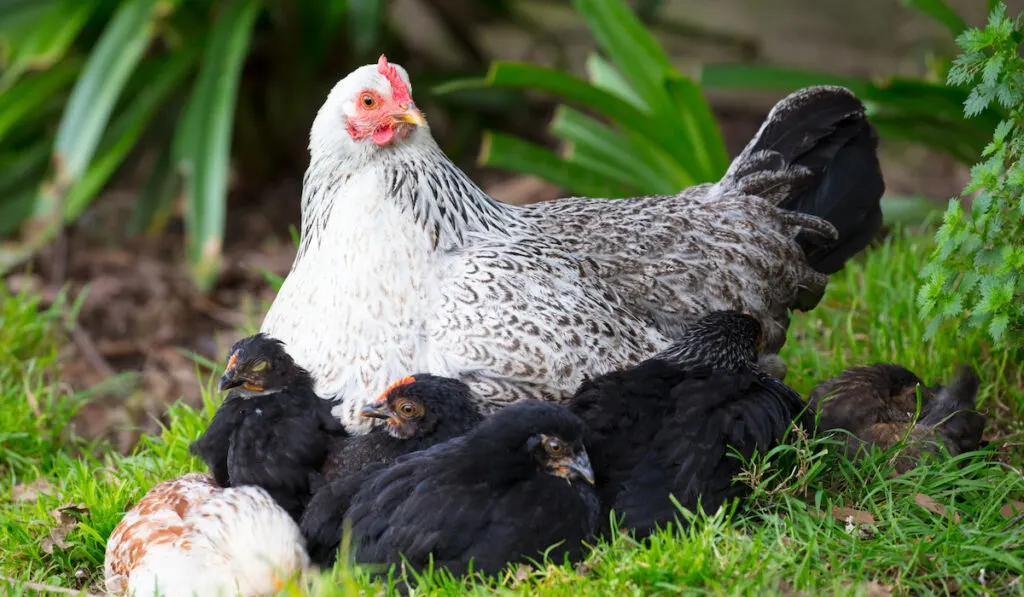 Black and White Chicken Names
Black and white chicks will typically grow up to be black and white chickens. Usually all black chicks with a white star will grow up to be barred, having black and white stripes.
Of course, there are other black and white chicken breeds too like silver laced Wyandottes, White Crested Black Polish, Lakenvelders and more.
These names are perfectly suited for your black and white chicks.
Cappuchino
Checkers
Chocolate Chip
Cookie
Cruella
DeVille
Dice
Domino
Dotty
Freckles
Gretta
Harlequin
Inky
Junior Mint
Lemur
Magic
Magpie
Marble
Maverick
Minnie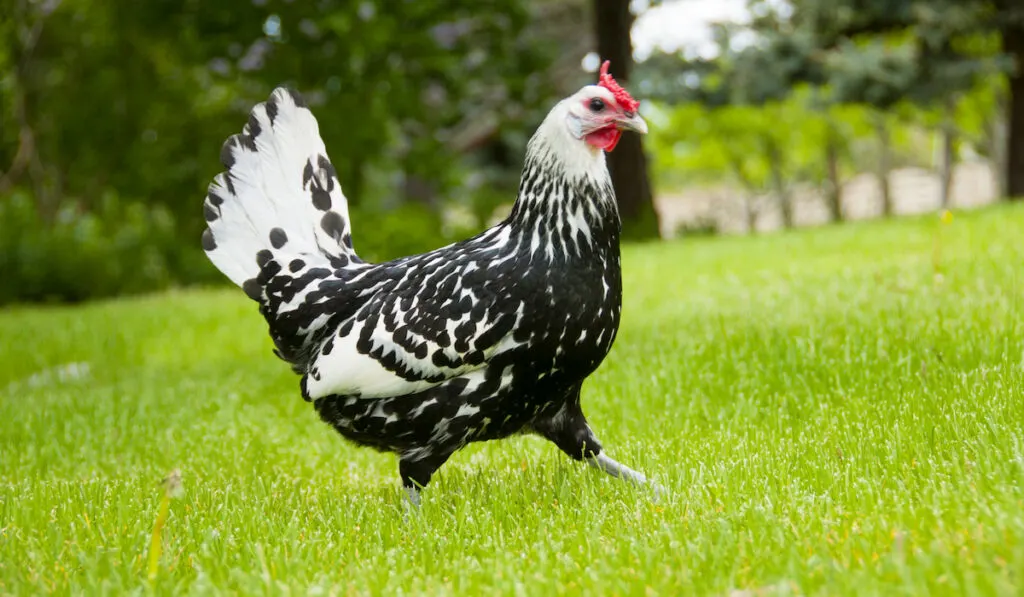 Orca
Oreo
Penguin
Puffin
Shamu
Skunk
Snoopy
Stripey
Tuxedo
Tiger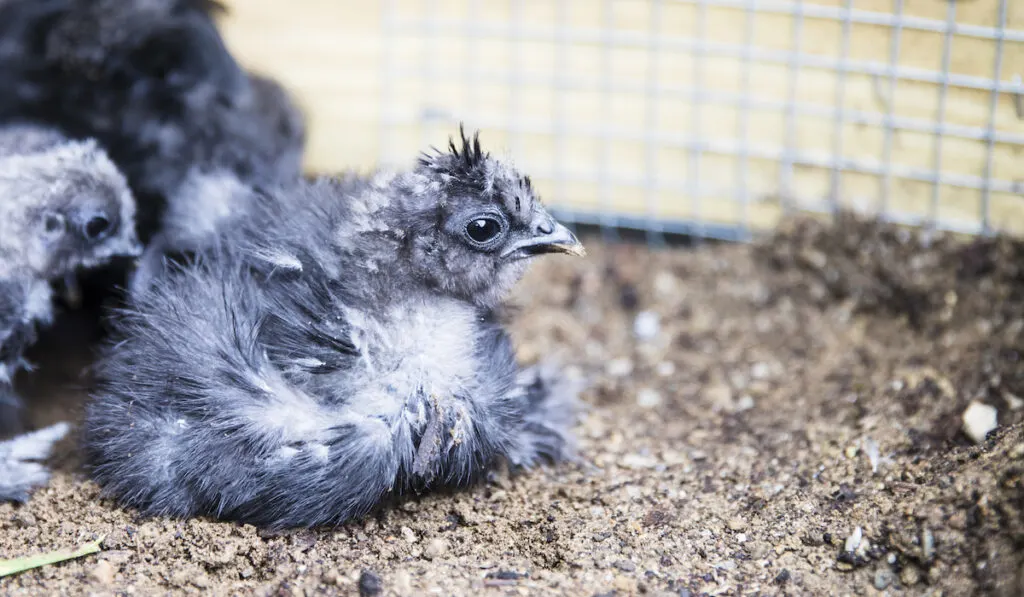 Blue & Lavender Chicken Names
When I talk about blue chicks, I'm not talking about chicks colored with food coloring or something else. Chickens actually come in a color referred to as blue. These chicks are born a dark gray color and grow up to be blue or Lavender, depending on how their baby feathers shed.
This is truly one of my favorite colors in the chicken world perfectly. These are some great names for your blue or lavender baby chicks and chickens.
Angel
Aurora
Azul
Blizzard
Blue Berry
Blue Steel (any Zoolander fans?)
Bly
Breeze
Bubbles
Capri
Catnip
Cirrus
Cloud
Cobalt
Cookie Monster
Cosmo (like blue cosmos)
Dory
Dream
Dusty
Grayson
Indigo
Iris
Jacaranda (a tree with purple/blue flowers)
Jane (like Lady Jane Gray)
Lapis (like the Lapis Lazuli stone)
Lavender
Levi
Lilac
Luna
Lupine
Marbles
Mist
Misty
Olaf
Orcid
Peacock
Periwinkle
Pewter
Powder
Rain
River
Sapphire
Slate
Smurf
Steele
Sweat Pea
Topaz
Wisteria
Zinnia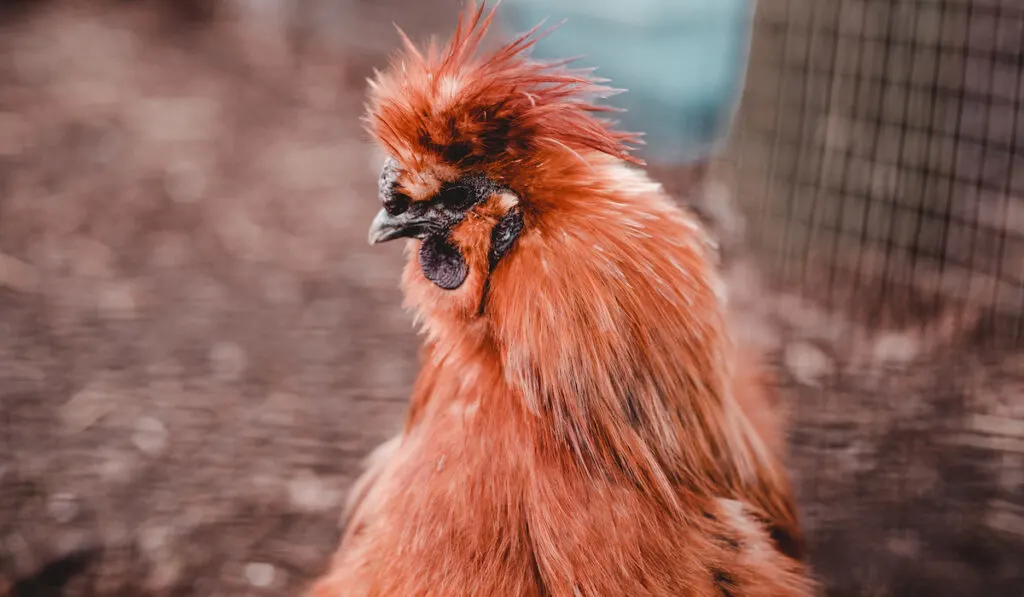 Brown Chicken Names
A lot of brown chicks look like little baby chipmunks. In the wild, this type of coloring would help the chicks blend in with the shrubs and hide from predators under bushes. In captivity, they are like the uber cutest baby little chocolate-colored chipmunk bandits. Here are some names perfect for brown baby chicks and chickens.
Almond
Almond Joy
Amaretto
Bailey
Bambi
Bear
Beaver
Biscuit
Brandy
Braun (brown in German)
Brownie
Buck
Buckie
Buckingham
Buckshot
Buckwheat
Butterball
Buttercup
Buttermilk
Butters
Butterscotch
Cappuccino
Caramel
Cashew
Chai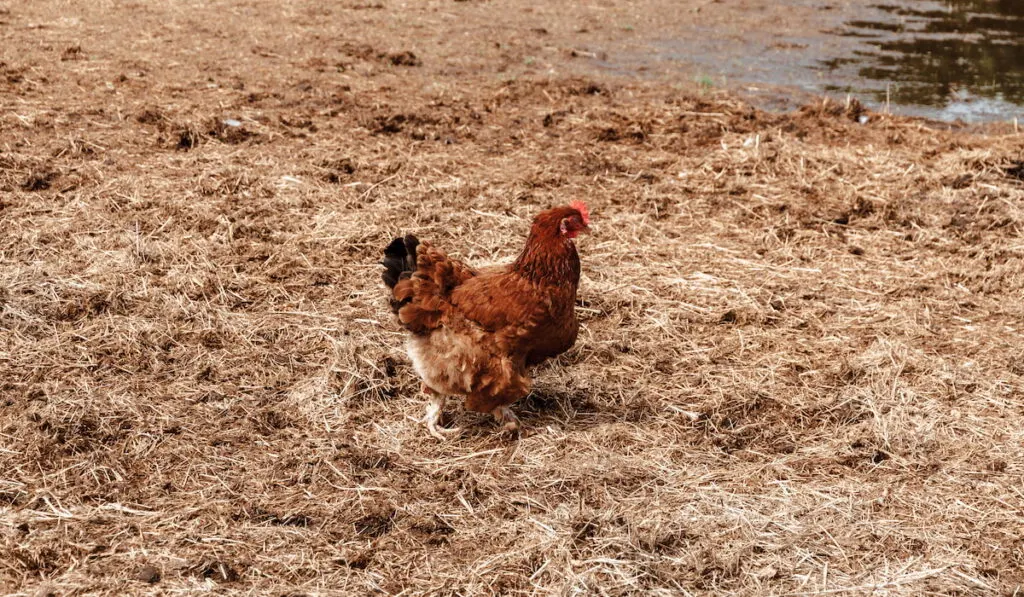 Champagne
Chestnut
Chewbacca
Chewy
Cider
Cisco
Cobbler
Cocoa
Coffee
Cognac
Cola
Cookie
Cornbread
Corona
Cracker Jack
Cream
Cream Puff
Dusty
Fawn
Fudge
Godiva
Graham
Guinness
Hazel
Hazelnut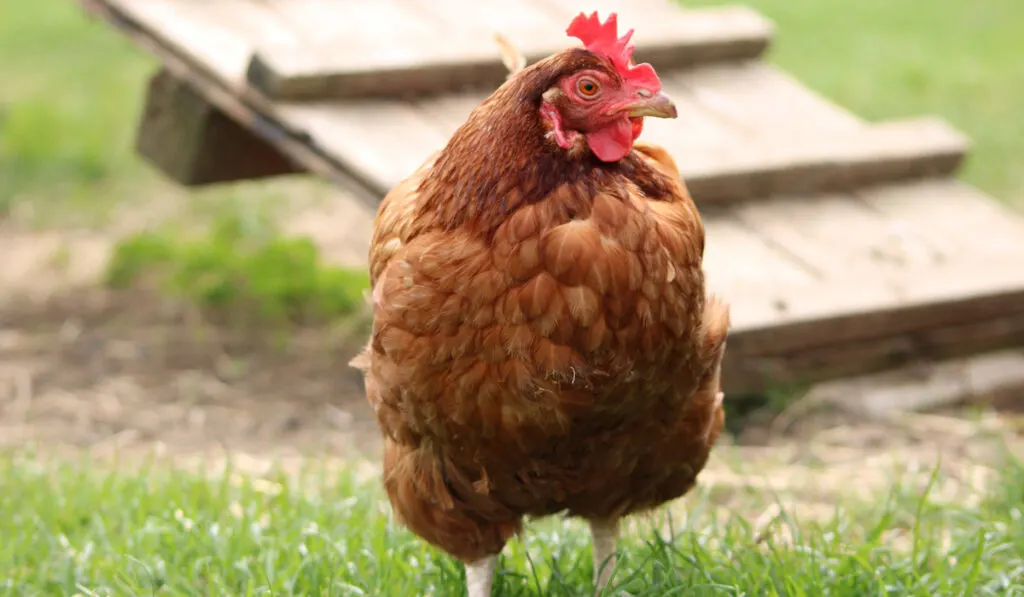 Heath
Hershey
Hickory
Honey
Jiffy (Peanut Butter)
Justin
Khaki
Latte
Manila
Martini
Mocha
Molasses
Moose
Nestle
Nutella
Nutmeg
Peanut
Pepsi
Popcorn
Rolo
Russet
Rusty
Saffron
Sahara
Sandstorm
Sandy
Shady
Skippy (Peanut Butter)
Snickers
Starbuck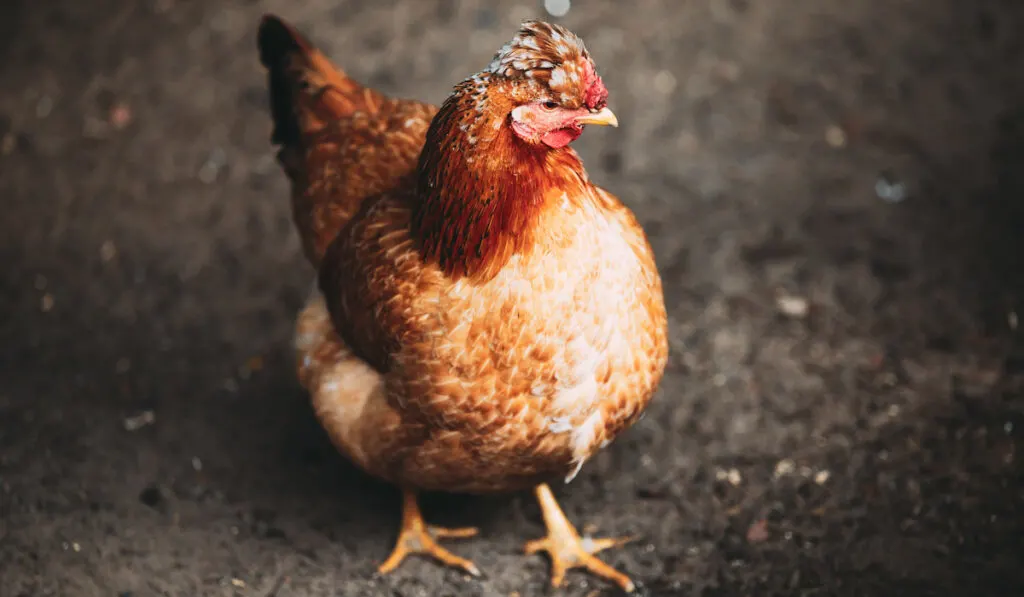 Tanner
Tawny
Teak
Teddy
Teddy Bear
Tequila
Toffee
Tofu
Tootsie
Tumbleweed
If you enjoyed this post, be sure to check out the related Google web story!