*This post may have affiliate links, which means I may receive commissions if you choose to purchase through links I provide (at no extra cost to you). As an Amazon Associate I earn from qualifying purchases. Please read my disclaimer for additional details.
Baby Geese are adorably cute! They waddle around with their precious little webbed feet and, if you get them from the hatchery, they will easily imprint on you as their mother. But other than calling your goose Lucy (Lucy Goosey), what are some other good names for a baby goose? I've raised four or five geese and I know how hard it can be finding the perfect name so I've complied this list for you!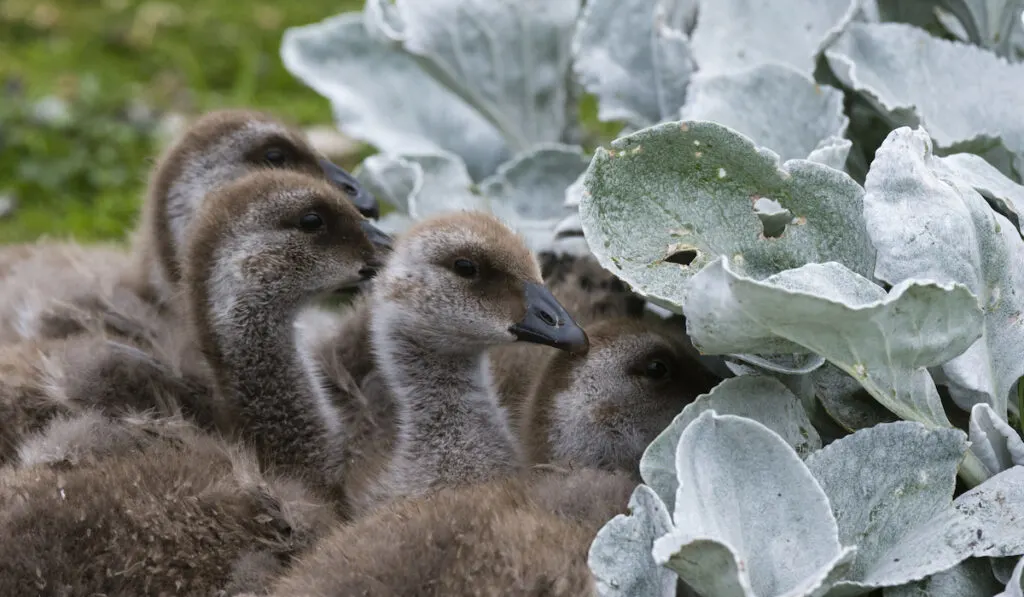 Best Names for Baby Geese
These are my 10 favorite baby geese names. Some are great for girls, some for boys, but they are all super cute!
Lucy
Gossamer (Gossamer Goose)
Gertrude
Amelia
Ricky
Abigail
Boris
Gwen
Samantha
Gilbert
23 Famous Goose Names
You could draw baby geese names from movies and literature as well. Children's storybooks and shows often have a goose or two in them. Here are some of my favorites:
Abigail Gabble – From The Aristocrats
Akka – from The Wonderful Adventures of Nils
Amelia Gabble – from The Aristocrats
Boris – from Balto (the Movie)
Ferdinand – from Babe
Gandy Goose – from Gandy the Goose
Garfield Goose – a character in the 1960's children's show Garfield Goose and Friends
Gladstone Gander – a Walt Disney Character
Golly – Charlotte's Web (2006 Movie)
Goostave Gander – a Walt Disney Character
Gus Goose – a Walt Disney Character
Gussie – Charlotte's Web (2006 Movie)
Gwen – from Charlotte's Web
Luke Goose – a Walt Disney Character
Melody – from Lassie
Samantha – from The Friendly Persuasion
Shamrock Gander – a Walt Disney Character
Goose Names in the Movie "Fly Away Home"
Long John
Fluffy
Featherbrain
Grubby
Stinky
Igor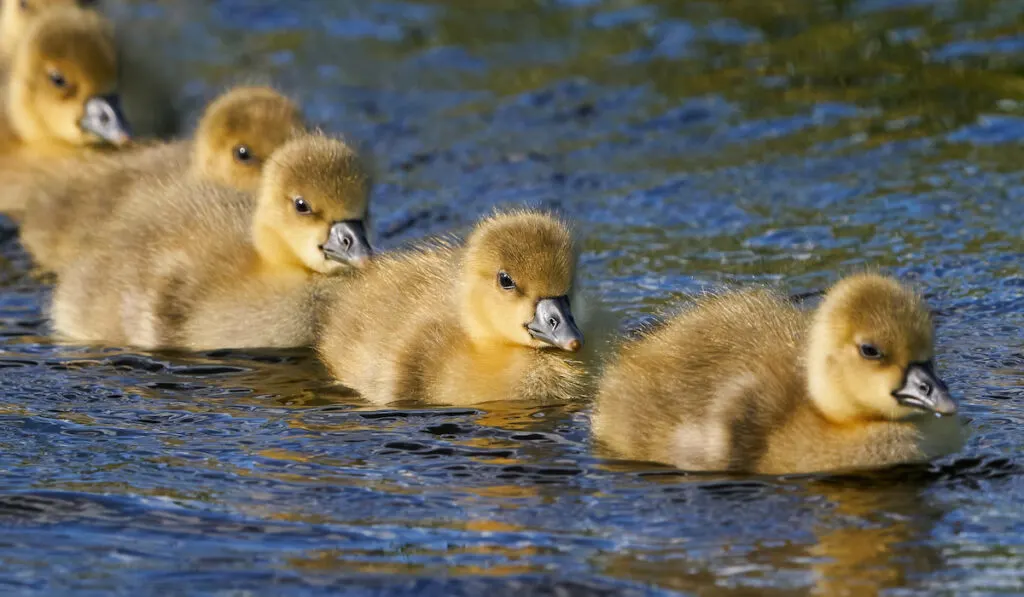 Funny Goose Names
Beetle Goose
Feather Locklear
Goldie Honker
Goose Springsteen
Goose Willis
Goosetav
Honk Solo
James Pond
Mark Paul Gosling
Port U (Geese)
Propa-gander
Ryan Gosling
Spruce (Spruce Goose)
Stephen Honking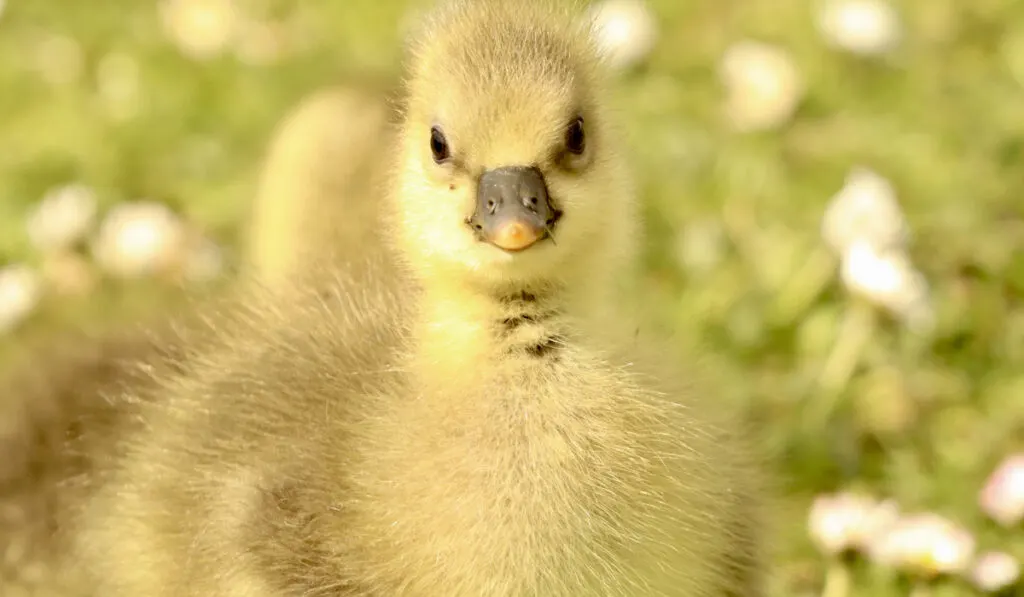 Cute Baby Goose Names
If you have baby geese, I already know they are adorable so you may need a cute name to fit them. These cute goose names are perfect for fluffy goslings of any color!
Apricot
Buddy
Cricket
Fluffy
Lucky
Nibbles
Pickles
Sparkles
Waddles
Wiggles
Names for Multiple Geese
Most people get more than one goose at a time. I mean, if you are going to raise one you might as well raise two or three right? I mean, your goose babies need goose friends!
Goose Names for Pairs of Geese
Alpha and Beta
Ben and Jerry
Bumble and Bee
Charles and Petunia
Fuzzy and Wuzzy
Lilo and Stitch
Natasha and Boris
Pebbles and Bam Bam
Ricky and Lucy
Rosie and Posie
Sugar and Spice
Thelma and Louise
Goose Names for Three Geese
Larry, Moe and Curly
Luke, Leia and Han
Marcia, Jan and Cindy
Snap, Crackle and Pop
Geese Names for Four Geese
Prue, Piper, Phoebe and Paige
Rosie, Posie, Pudding and Pie
Goose Names by Gender
Unless you have Pilgrim Geese or you purchased sexed geese from a hatchery, it can be impossible to know what gender your gosling will be. Up first are Unisex names, perfect for a baby goose when you don't know whether it is a boy or a girl. If you do know, I've included male and female goose names as well!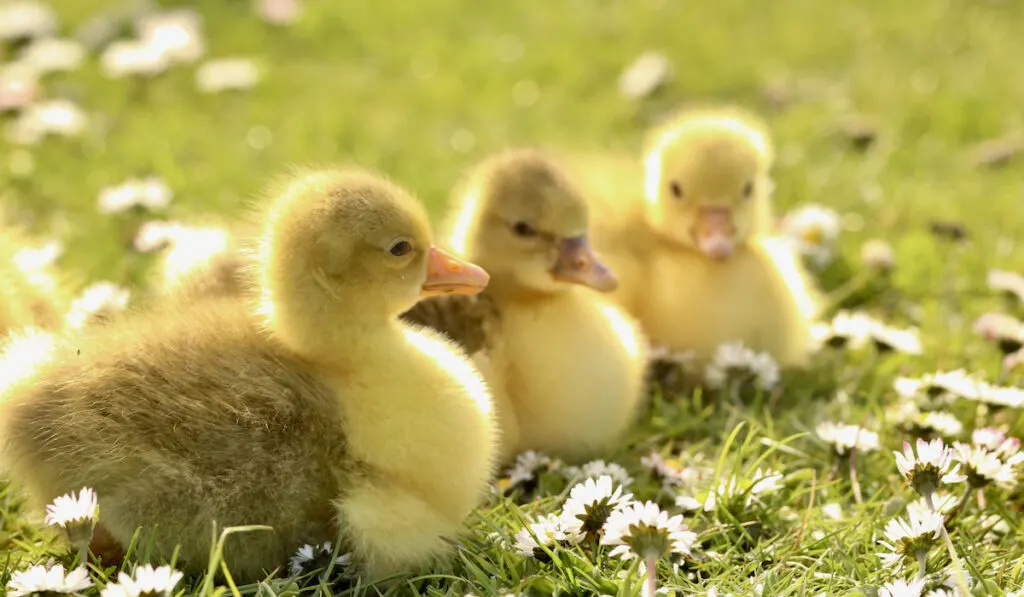 30 Unisex Goose Names
Each of these goose names could suit a male or female goose equally well. Goose or gander, these names are awesome!
Aflac
Babe
Bramble
Bugs
Covert
Frankie
Fuzzball
Honker
Johnie
Marti
Maverick
Muffin
Nimbus
Noodles
Pancake
Peeta
Pickle
Puff
Quill
Quorky
River
Sammy
Sasha
Savvy
Tater
Tinker
Toot
Toothless
Toots
Yorky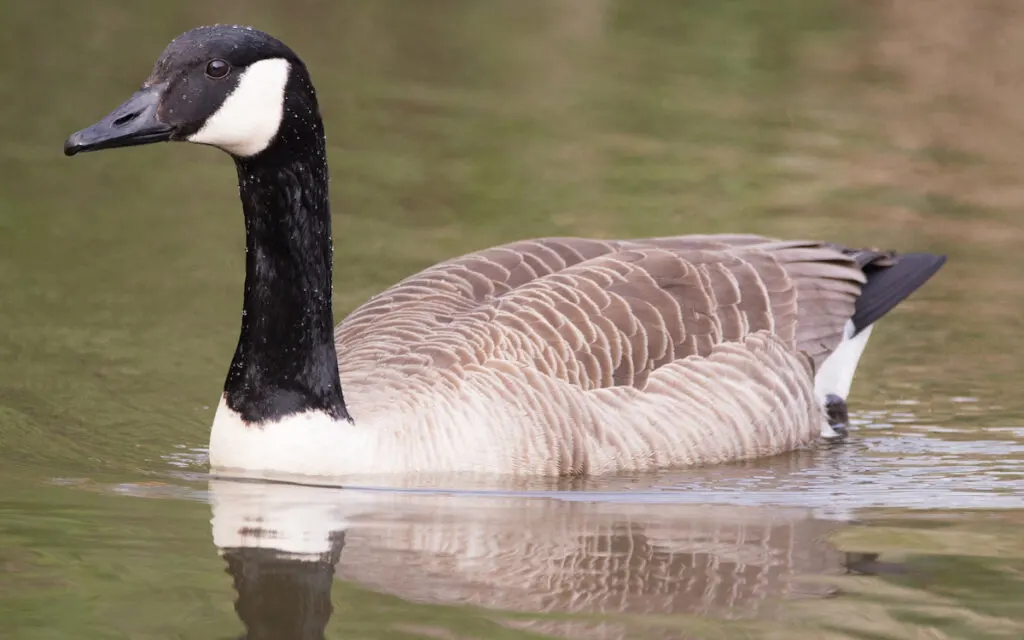 Male Goose Names
If you know your baby gosling is a gander (male goose), here are some cute name ideas for him!
Bonker the Honker
Boomer
Chester
Cirrus
Claxon
Female Goose Names
Whether she has laid an egg for the first time or you are just sure because she's a Pilgrim Goose, these names are perfect for female geese!
Ana
Belle
Blossom
Bluebell
Brumhilda
Buttercup
Charlotte
Dorothy
June
Katniss
Laverne
Meadow
Mint Julep
Missy
Pearl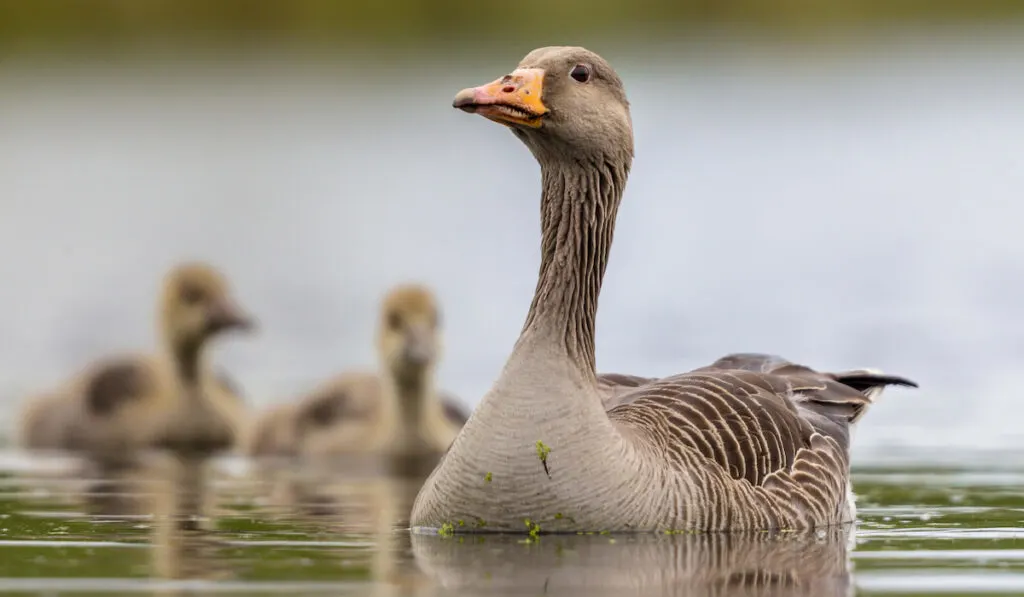 Goose Names that Start with G
One fun thing to consider is naming your baby goose with a "G" name. These can be fun because they often sound good with "Goose" at the end. When you say the following names, follow them by "Goose" to see how they roll of your tongue. You may find the perfect name for your gosling starts with a "G".
Gabby
Gal
Gambit
Garrett
Gary
Gator
Gemma
Gemmy
George
Georgia
Gerry
Gidget
Gilbert
Gizmo
Goldie
Gordy
Gorilla
Gossamer
Gracie
Gregory
Gretta
Grey
Griffin
Gucci
Gus
Gypsy
Goose Names by Color
Geese come in a wide variety of colors. White is one of the most common adult colors in geese but there are other colors as well. Let's take a look at some good baby goose names based on color.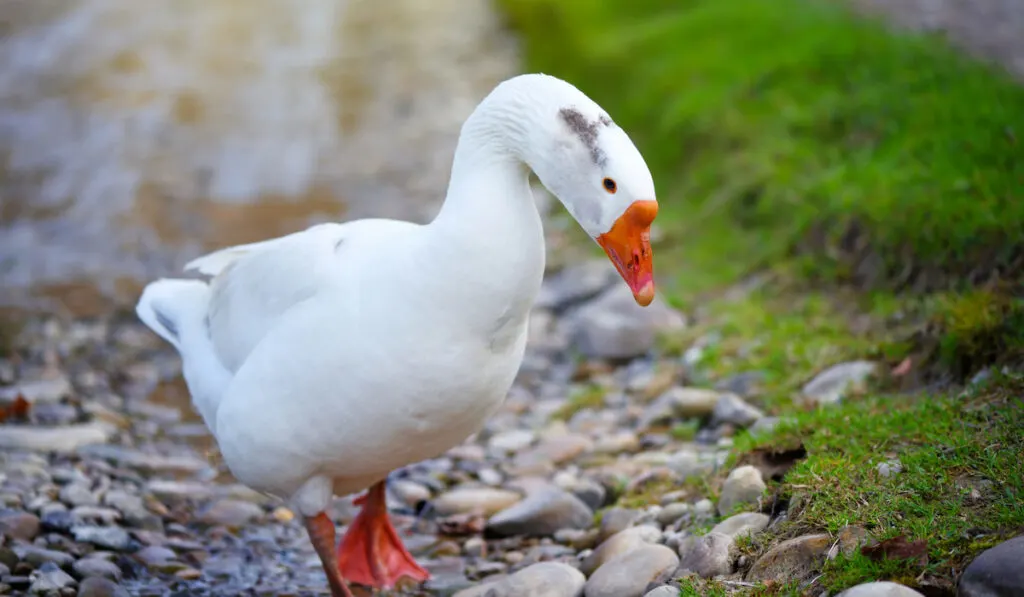 White Goose Names
Yellow baby geese will usually grow up to be white. There are many breeds of goose where a pure white color is common. These include Pilgrim Geese, Sebastapool Geese, Tufted Roman Geese, Weeder Geese, White Chinese Geese and White Embden Geese.
These names are perfect for white geese.
Alaska
Angel
Aspen
Bianca
Blizzard
Boo
Casper
Charmin
Cloud
Coconut
Coolwhip
Cotton
Diamond
Elsa
Eskimo
Everest
Ghost
Glacier
Greyjoy
Icicle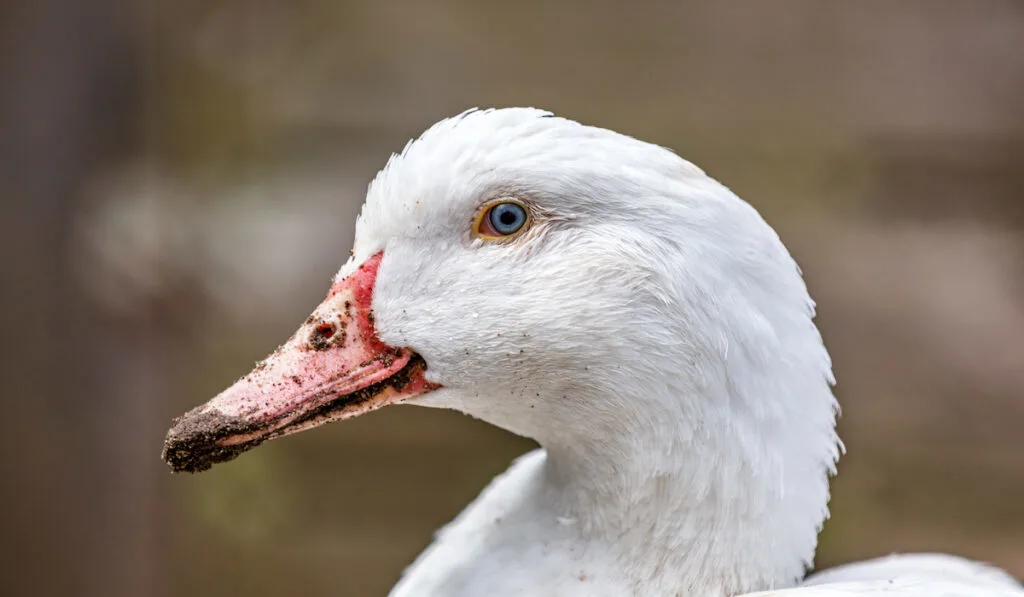 Ivory
Khaleesi
Lacey
Lily
Luna
Magnolia
Milkshake
Misty
Mr. Freeze
Nimbus
Opal
Phantom
Polar
Powder
Puff
Quartz
Salty
Shimmer
Siberia
Sirius
Snow
Snowball
Star
Storm
Sugar
Swan
TicTac
Tofu
Tundra
Vanilla
Yogurt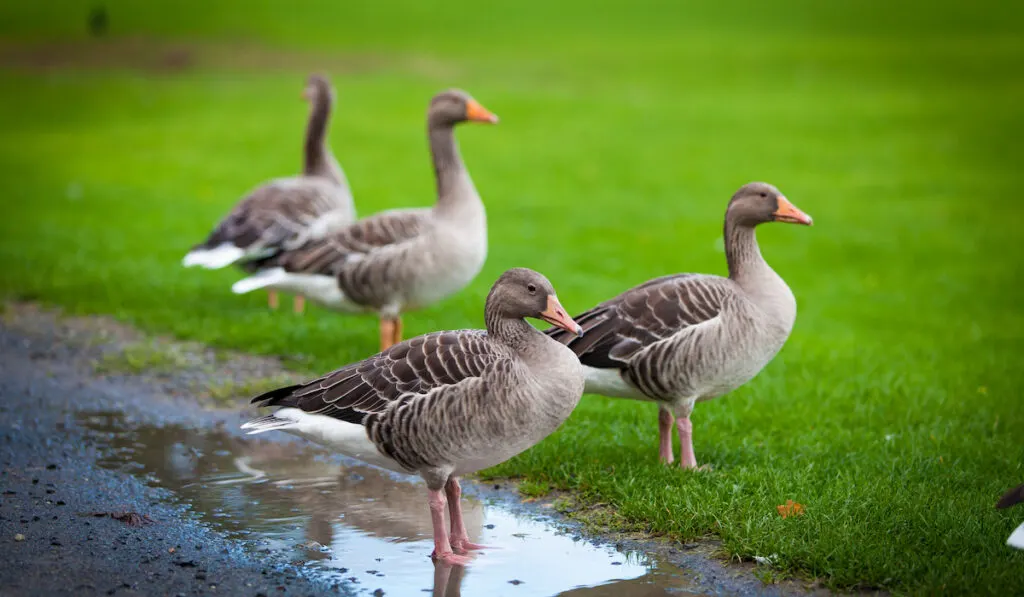 Gray Goose Names
Gray is another very common color in geese. Common breeds with gray color include Greylag Goose, Sebastapool, Landrase and Pilgrim Geese. Here are some names that are great for baby geese that will grow up to be gray!
Ashy
Asher
Blue Steel
Breeze
Cirrus
Cloud
Dusty
Gandalf
Grayson
Greystone
Gypsum
Jane (like Lady Jane Gray)
Mouse
Nimbus
Pepper
Pewter
QuickSilver
Silver
Slate
Smoke
Smokey
Steele
Sterling
Stone
Storm
Vodka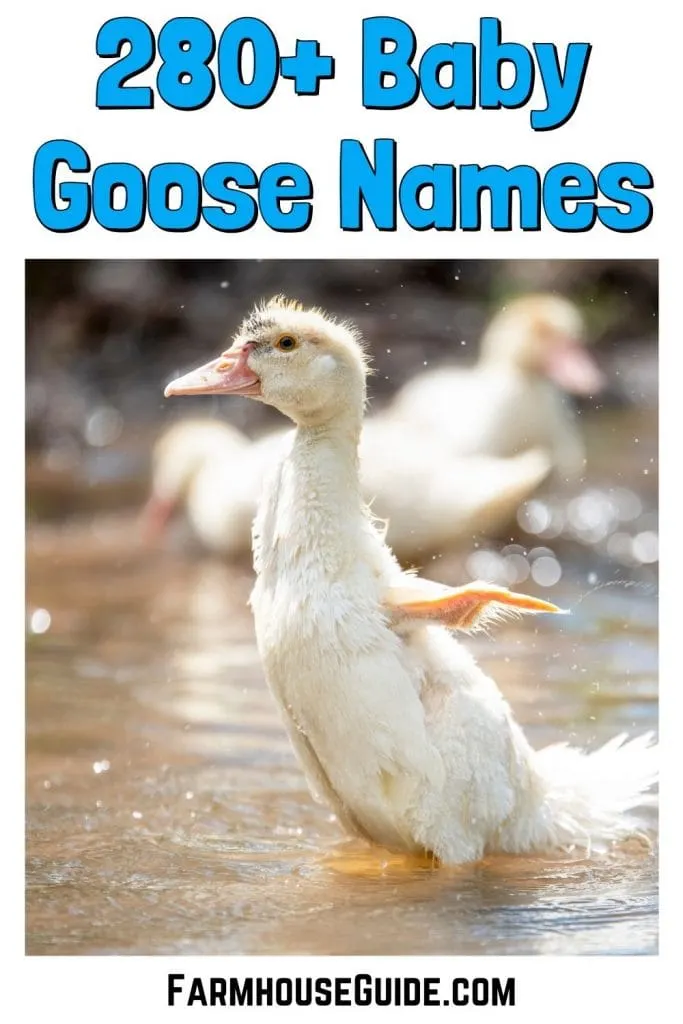 Names for Buff Geese
My favorite color of goose is buff. They are a nice yellowish gold color. Here are some good names for buff geese.
Aurora
Barbie
Big Bird
Blondie
Bumble Bee
Butter
Custard
Goldie
Honey
Joffrey
Marigold
Mustard
Nugget
Peaches
Peanut
Penny
Sandy
Sponge Bob
Sunflower
If you are looking for more awesome names for your farm animals be sure to check out these posts!